How many of the emails you receive daily go straight to the trash?
Probably, like almost all Internet users, you are being bombarded with junk emails that offer all kinds of things: from miraculous slimming methods to loans of dubious reliability, incredible travel discounts, adult services and all kinds of advertising.
According to the computer consultancy Kapersky Labs, more than 50% of the emails that are sent in the world are spam (unsolicited messages). And erase them can become a real waste of time.
But you can take some precautions to stop these emails using fairly simple measures.
We tell you what they are.
1. Do not post your email address
The spammers have huge databases with email addresses.
You can enter one of those bases if:
posted a comment on a web page

you signed up for a web service that asked for your email
You put your email address on Twitter or on your own website
you gave your email to a company
you responded to a spam email or clicked on a fraudulent link
That's why the best advice is to be careful with how you use your email.
"If you have a web page, publishing your address will serve to facilitate the work of the spambots that collect addresses, better use a contact form, " recommends tech journalist Andrew Stucken.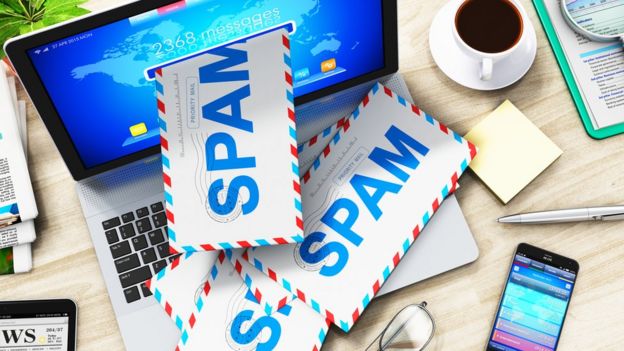 That's why you should avoid writing your email in forums or publicly on social networks.
Another trick is to write the address avoiding the @ symbol so that the bots can not find it. For example, "user [at] domain.com" or "user [at] domain.com".
2. Create an alternative address
Several technology experts recommend this option. It's about creating a temporary email address or using it when you do not want to give your personal address.
There are many temporary email services . "They are free and were born with the idea of ​​evading mandatory subscription emails in portals and services," explains Lucas Paus, of the ESET information security company.
Some of them are Yopmail, temporary Email, Now my email. Guerrilla email or 10 minute email. In certain cases, the address is destroyed after 10 minutes or 24 hours and the messages are automatically deleted.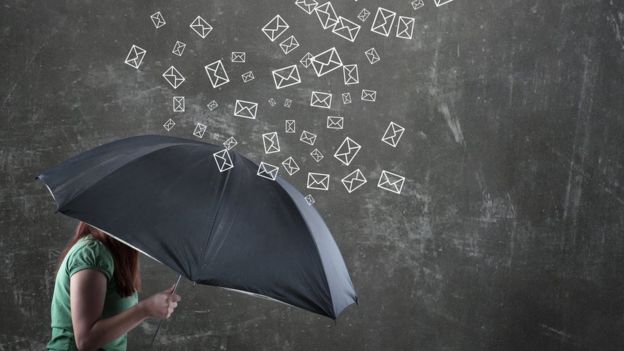 3. Use clever antispam filters
Just take a look at Google to notice the high number of digital marketing specialists who write in their blogs or on the website of your company how to "beat the antispam filters" and "reach the inbox" of their recipients.
These filters to prevent spam. And spammers know how they work.
But having them serves to protect your spam inbox because the work of the antispam filters is continued. Some identify spam based on keywords. Others, according to the receiver.
You can also use blacklists to register addresses that send spam all the time or sign up for the Robinson list.
A LAST ADVICE … but equally important: If you distrust the sender, do not open the message. Would you open the door of your house to a stranger? If not, why open the email from a strange sender? Do you find it suspicious? Delete it.