To use Facebook Watch you do not have to download another application apart from the one you already use to access the social network created by Mark Zuckerberg.
It is, simply, a new development within Facebook in which you can watch videos or series made by producers and influencers with certain characteristics.
Launched a year ago in the United States, Facebook Watch is available from this Thursday in Mexico, Colombia, Peru, Chile, Argentina, Bolivia, Ecuador, El Salvador, Spain, France, Guatemala, Honduras, Dominican Republic, Germany, Belgium, Denmark, Norway, the Netherlands, Portugal, Sweden and Thailand.
In that first year of tests in the United States, Facebook Watch was seen by 50 million people , who increased their video consumption on Facebook by 14 times.
According to Leo Kelion, a BBC technology expert, the focus of the platform initially focused on fitness , travel or cooking programs.
"These programs are more suited to the screen of a cell phone than the series like 'House of Cards' or 'Game of Thrones', which have a higher production cost and look better on TV," Kelion wrote.
However, some series were among the most popular shows on Facebook Watch in its first year of tests in the United States.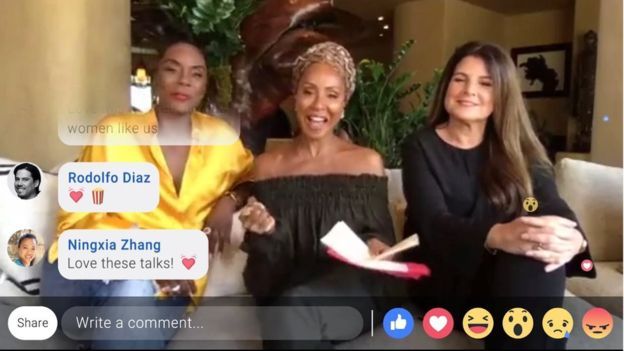 Among them, highlighted "Red Table Talk" , directed by Jada Pinkett Smith, wife of actor Will Smith, which already has nearly three million followers and shows conversations on various topics with family and friends in their own home.
Also "Strangers" , a series of fiction about the sexual exploration of two women; "Humans of New York: The Series" , based on the famous blog of photographic portraits of anonymous characters in New York, and "Loosely Exactly Nicole" , a show that Facebook snatched from MTV after its cancellation in that channel and in the that tells the story of a woman trying to break through in Hollywood.
These are some of the particular characteristics of Facebook Watch:
1. Interact
The big difference between Facebook Watch and other video platforms is its social reach.
" M aking videos does not have to be a passive experience ," Fidji Simo, vice president of video at Facebook, explained at a conference, explaining that on the platform "you can have a two-way conversation about content with friends, other fans or even your own. creators ".
In addition, on the platform it is possible to conduct surveys, challenges, questionnaires and call other friends for a " Watch Party " , which is nothing more than allowing the administrators of a group to choose any public video on Facebook to show it to its members and make comments on that specific viewing experience.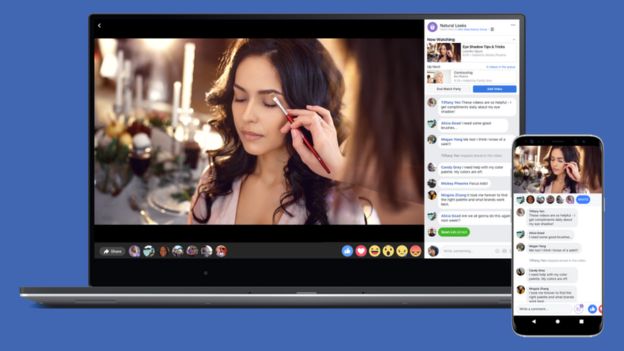 This allows, according to Erin Connolly, product manager of Facebook, "to conduct question-and-answer sessions on particular hobbies, such as cooking or making crafts, sharing behind the scenes the details of a video, exchanging tips and tricks on topics such as home improvement. , decoration or makeup tutorials with members in real time, learn new things like exercise techniques or musical skills ".
2. Access (and publish) different content
Not everyone can upload videos or series to Facebook Watch. To that extent, it is a platform a little more curated than YouTube, but more accessible than Netflix for creators.
The requirements to upload content to the platform are: produce videos of at least three minutes; achieve, in a period of two months, at least 30,000 viewers watch the videos for more than a minute, and have more than 10,000 followers.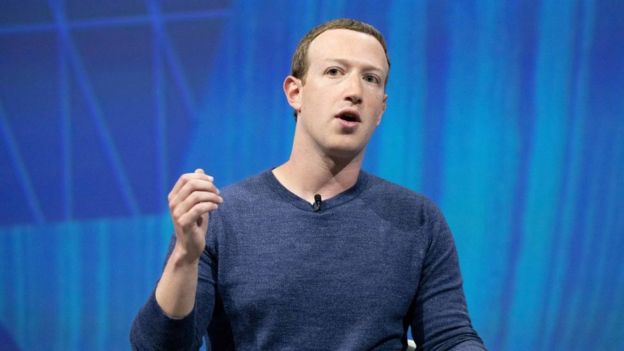 3. Make money
According to María Smith and Paresh Rajwat, directors of Product Management at Facebook, "70% of the advertisements shown during the video are reproduced in full on Facebook," and the distribution of profits consists of 55% for the producers and 45% for Facebook .
In addition, video creators who live in the countries where Facebook Watch is available can put advertisements before and during the video, and images with advertising under it.