He not only looks like a child, but behaves as such. "I want my mom! I want to go home!" She screams desperately from the hospital stretcher. It has a pulse. He cries, he bleeds and he can suffer cardiac arrest at any time.
But he has no life. Pediatric Hal is a robot. One that is taking realism in medicine to another level.
It was created so that students of pediatrics and professional doctors practice with him all kinds of operations.
The company behind its creation, Gaumard Scientific – a firm based in Miami, USA, which began using medical technologies during World War II – ensures that it is the "most advanced pediatric patient simulator in the world".
But its appearance can be somewhat disturbing.
The engineers of Gaumard Scientifica, however, say that it is "disappointing" that there are people who find it terrifying, since none of the doctors who work with him thought it so.
This is its appearance: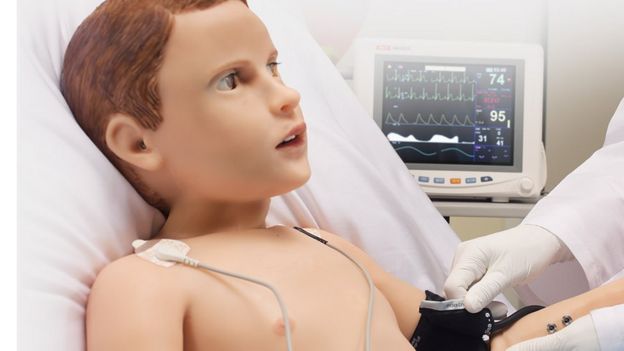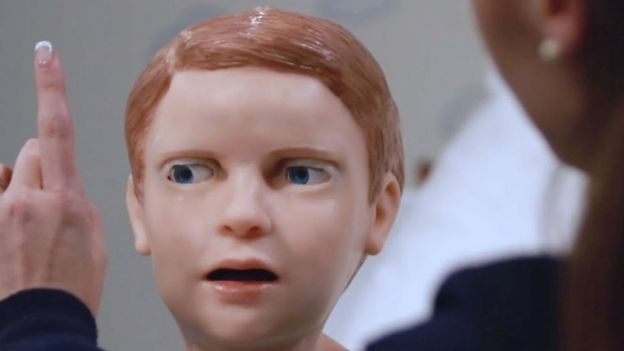 "Immersive learning"
Pediatric Hal works through a series of "immersive learning experiences", explain its creators.
He is able to simulate human emotions such as amazement, fear, anger, worry, anxiety and, above all, pain (crying and screaming included).
Doctors can use real monitors to measure your glucose levels, your heart rate or resuscitate it in case of emergency. They can also intubate, draw blood, or give stitches.
" We are human, medicine is stressful … if we can practice and practice in a simulated environment, then when we face a real situation we will be much better prepared," Dr. Jen Arnold, medical director of Simulations at Johns Hopkins All Children's Hospital, a pediatric hospital located in St. Petersburg, Florida, United States.
"I did my first emergency tests with a real baby … imagine how stressful that is," he added.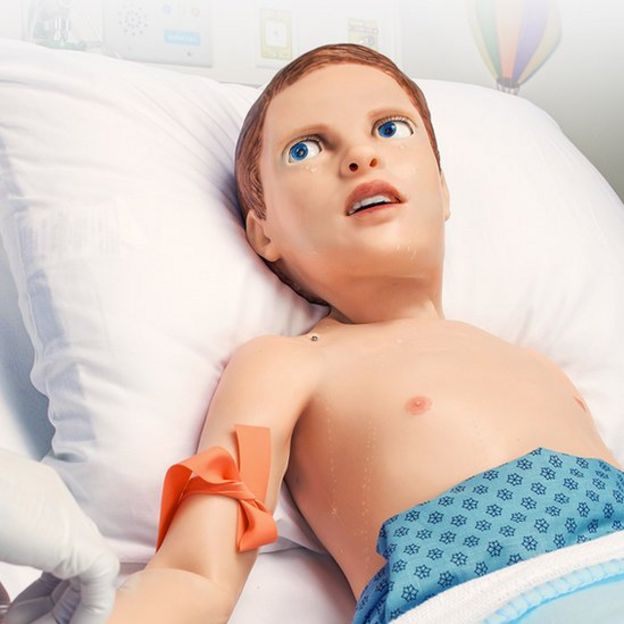 Pediatric Hal "is designed to diagnose, treat and communicate with young patients in almost all clinical areas," says Gaumard Scientific on its website.
Scientists describe the system of this child-robot as "a new level of interaction"through verbal and nonverbal communication that works, above all, with facial expressions (a dozen in total).
It also produces "very realistic" eye movements and "high fidelity" sounds of the heart, lungs or airways.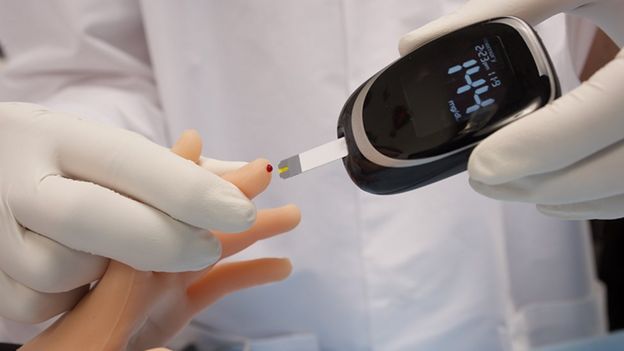 But, why a child?
"Pediatric patients present unique challenges for students and professionals, children are not miniature adults, the way they process information, how their body works, how they respond to medications and how they communicate is very different," says the company. your website
The Lucile Packard Children's Hospital, from Stanford University, in the United States, is using this technology for the first time. It is the first hospital in which this simulator is tested in case of emergency.
Too realistic?
All expressions and movements of Pediatric Hal were created through software and "advanced algorithms".
The operating system is called UNI and includes a base of behaviors and responses to the different scenarios that may occur during an operation or emergency situation.
Gaumard Scientific had to reduce the level slightly so that it was not "too traumatic" for the students and doctors who use it. That's why it bleeds if you do an analysis, but you can not bleed to death, and you do not have accessories like human hair.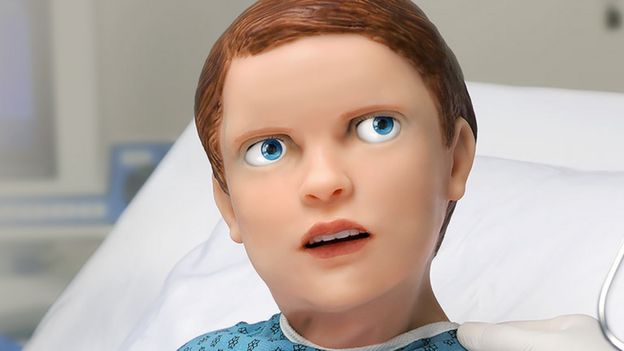 From the stretcher to the scalpel
This is not the first time that this type of technology is used in medicine.
Virtual reality or deep learning are opening up a whole new field of possibilities in the healthcare industry.
"These new simulation tools allow us to avoid putting real people at risk," said Arnold.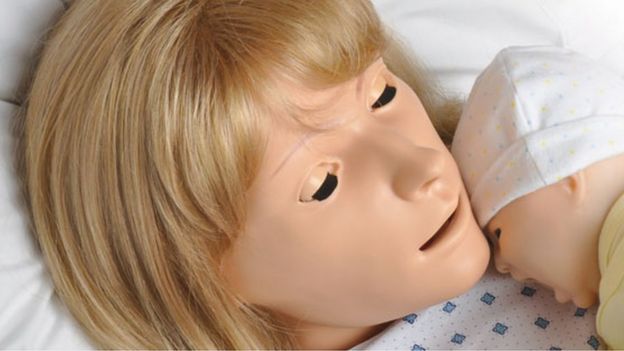 In the coming years, even more advances in artificial intelligence are expected,which will "revolutionize the world of robotics".
"So maybe one day we'll see robots executing surgery operations, with humans to assist and monitor them," Howard Kynaston, a professor of urology at the Cardiff University School of Medicine, Wales, told the BBC. .
The robots would then go from patients to doctors.
"And it seems a distant question in time," Kynaston continues, "but we may soon be asked the next question when we get to the hospital:" 'Do you prefer to be operated by a robot or a human?' "