For the fans of the televisions, the size does matter.
And if you want a large screen, you need a higher resolution, to achieve maximum detail with the least distortion.
"That's 8K, it allows us a screen of 33 million pixels and a resolution four times that of the UltraHD," explained Raúl Martín, vice president of Consumer Electronics at Samsung in Spain, in an interview at the IFA in Berlin, the largest fair of European consumer technology.
To be even clearer: the images on an 8K television are composed of 33 million dots or pixels. In a 4K, 8.8 million. In HD (High Definition), only two million.
That is to say: if you try to make a portrait of a person as faithfully as possible, it is better to use 33 million pieces than just 2 million. That is the big difference.
Brightness and Contrast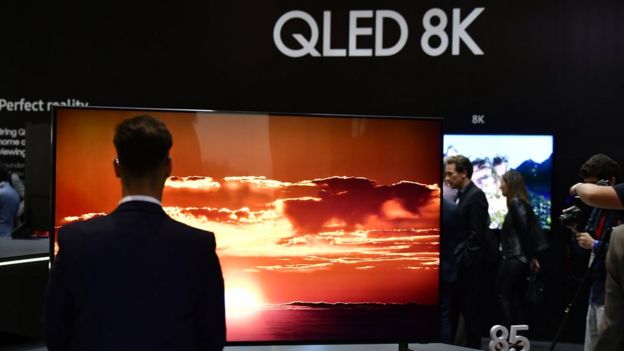 The other great promise of 8K, as reported by the BBC journalist Rory Cellan-Jones from the fair in Berlin, is the brightness, which is usually measured in a unit known as Nit, which means the intensity of visible light. A Nit is equal to the light of a wax candle per square meter.
In this way, 8K televisions emit 4,000 Nit. "That means deeper, brighter, more attractive images," reports Cellan-Jones.
However, Ken Hong, director of communications at LG, told the BBC that while brightness is important for many people, for "those who know about televisions, the contrast is much more important."
"To have infinite contrast, which means that black is so black that it can not even be measured (it's higher)," he said.
At IFA Berlin, Korean companies Samsung and LG presented models with this technology.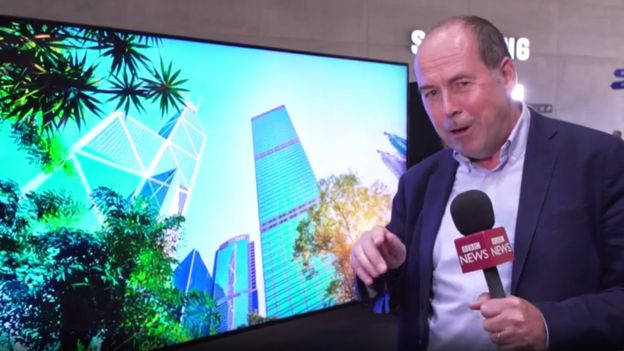 Samsung will be the first to market it from October of this year. With three models of this resolution – 65, 75 and 85 inches – it intends to get ahead of LG on the market, with a price range between US $ 5,843 to US $ 17,531.
Is it worth buying?
However, although the technology is already developed, there is a situation that looks like a funnel: although there will soon be 8K televisions in the market, there is not enough content in that resolution.
In a 2014 press release, the International Olympic Committee announced that the Japan 2020 Olympic Games will be broadcast on 8K technology. To date, this is the only large-scale audiovisual project announced in this technology.
From Berlin, Rory Cellan-Jones showed images recorded with a 4K camera on an 8K television. "Maybe you see it in something of less resolution, so it's a bit difficult to size it," he said.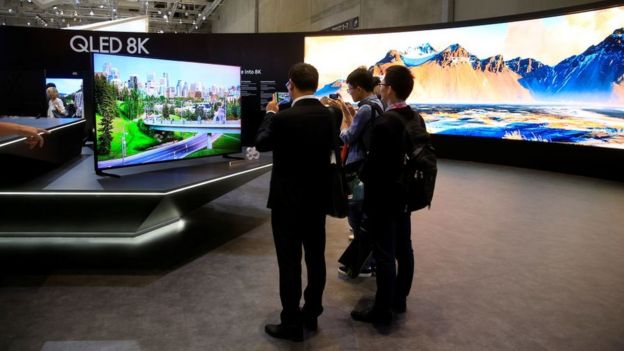 Ken Hong, of LG, is sincere to say that the company still does not know when it will launch its 8K technology televisions due to the lack of content.
"We recognize that the content is not yet available, so what is the interest of buying a television in which there is not much content available? We want people to know that this technology is ready, but in terms of business, let's know (during the fair) if it makes sense or not ".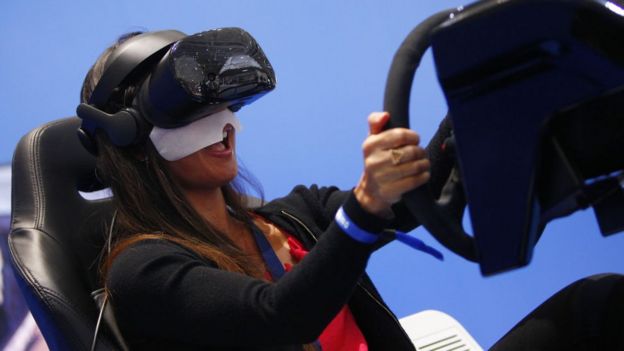 Artificial Intelligence, a lifesaver
"In the absence of content, because it is obvious that the content will come later, the television is able, through artificial intelligence (AI) 8K, to process any signal and convert it to the best experience," said Raúl Martín, of Samsung.
This technology, then, relies on AI, rules and algorithms to improve the quality of the original image, allowing the TV to create a kind of gradient of new pixels, taking the originals as a sample.
Martín optimistically affirms that the transition of resolutions in the case of 8K will be "really fast at the device level".
The lack of content in high resolutions has always been a problem. If the transition occurred from HD to ultraHD, and from there to 4K, there is not much reason to think that the opposite happens with 8K.