Google has earned, year after year, click to click, the nickname of the "king of the internet".
In its 20 years of history, the most used search engine in the world has evolved into an empire with eight services, including the Chrome browser, the Gmail mail service and the YouTube video platform.
All exceed 1,000 million monthly users and allow you to invoice more than US $ 100,000 million per year.
But its search engine is still the flagship product , since on September 4, 1998 engineers Larry Page and Sergey Brin launched a project to organize information that would take them far.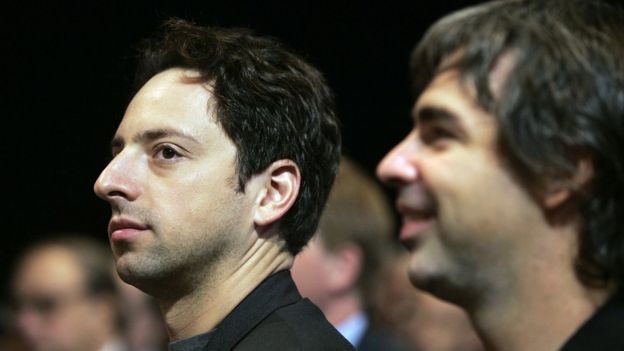 Today Google receives millions of queries and its founders are billionaires.
The "robots" of your browser allow you to track, sort and classify all the information that there is the network , transforming it into links and offering a list ordered according to your own criteria.
His domain is such that it is difficult to remember what Internet searches were like before Google.
But there were other search engines that were successful before the "king of the internet" dethroned them.
WebCrawler
WebCrawler was the first web search engine to offer full text results from a few words. It was born four years before Google.
Its name means "web spider" or "web crawler ", that is, the computer programs that still inspect the network today.
This is explained by Google itself on its website: "We use web spiders to organize information on web pages and other content publicly available in the search engine."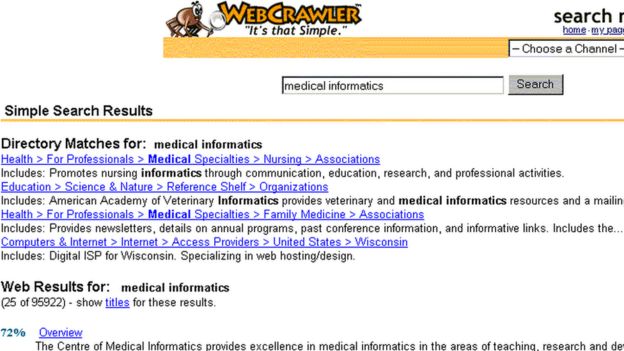 The creator of WebCrawler was Brian Pinkerton, a student at the University of Washington, USA, but the internet services firm America Online (the current AOL) bought it in 1995. In 2001, it was acquired by InfoSpace.
WebCrawler became very popular in a short time … but was soon eclipsed by Lycos.
Lycos
In 1995 came Lycos, a research project of Carnegie Mellon University, in Pittsburgh, USA, which would later be purchased by Terra, a Telefonica subsidiary.
Lycos had its moment of glory during the boom of "punto.com" : it became the most visited website in the world in 1999.
But the merger with Terra was a failure. Finally, the company was sold to a South Korean company, and later to an Indian online marketing firm.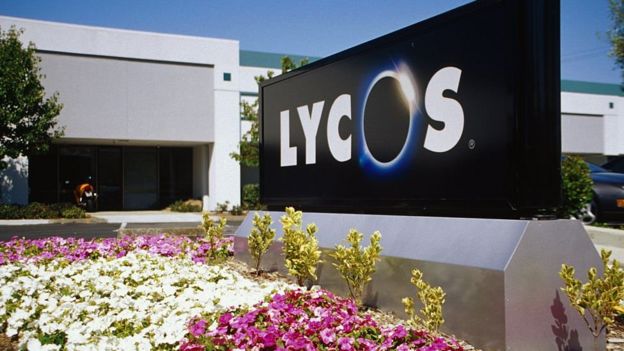 High view
Also in 1995 AltaVista was born, one of the search engines most affected by the success of Google.
It was innovative: it used a fast tracker and a minimalist design. But Google offered something better and took away the market.
Yahoo bought it in 2003. 10 years later it was forced to close it.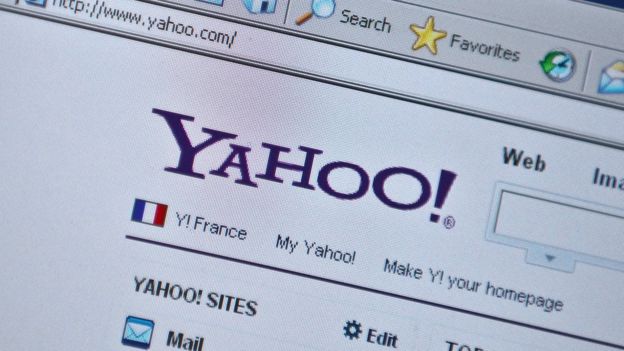 Excite
Excite was launched at the end of 1995 and during the 90s it became one of the most recognized brands in the United States , but with the turn of the century its decline came.
Page and Brin tried to acquire it before that happened. Rejecting the purchase "was a stupid decision," journalist Justin Rohrlich said in 2010.
Yahoo
Yahoo is still facing Google, but was born before him … guess the year? nineteen ninety five!
In his early years he proved successful. His mistake was to start filling his pockets with advertising without improving the quality of the search engine, something in which Google won.

How did Google succeed?
We already know that there were other search engines before Google, but the big question is how he managed to become more popular than all of them, despite having less experience and offering a similar product.
Google now controls 90% of internet searches and more than 60% of online advertising. For many, it is a monopoly.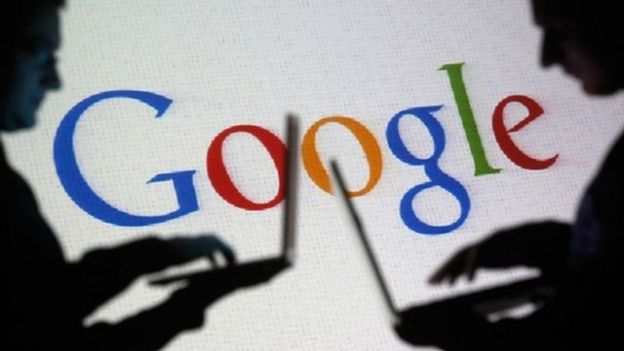 Its commercial focus, based on the personalization of search results, and constant innovation are key to its success.
But its algorithm also has a lot to do.
PageRankwas launched in 1999 by Page and Brin, the founders of Google, and serves to measure the importance of a page on a scale of 1 to 10. It is capable of solving an equation of 500 million variables and more than 2 billion terms.
"You want an answer, not billions of web pages. (…) Our systems offer useful results," explain their creators on the Google help site.
But Page and Brin keep secret the mathematical formula they created and which keeps their system above others. That's why they reinvent it constantly .
Maybe his real great feat was understanding what users want. After all, what other company has been able to convert your name into a verb?