There are two giants of online sales in the West that crowd the market: eBay and Amazon.
As your business has grown, the commercial war between the two has also escalated.
This week the tension reached an unprecedented point: eBay accused Amazon of using "illegal" and "disruptive" techniques to take away its customers and "steal sellers".
The company wrote a letter in which it alleges that Amazon used its internal messaging system for that purpose, repeatedly contacting its users, using keywords such as amazon or AMZN to avoid detection.
In its letter, eBay called the actions "worrisome" and asked Amazon to stop trying to "steal" the people who use their service.
In addition, he warned that he would take "the appropriate steps" to "protect himself from that tactic".
Amazon, meanwhile, said it has initiated a "thorough investigation" to address eBay's claims.
Some details about the alleged activities carried out by Amazon were explained in more depth in a report published on Wednesday in the American newspaper The Wall Street Journal .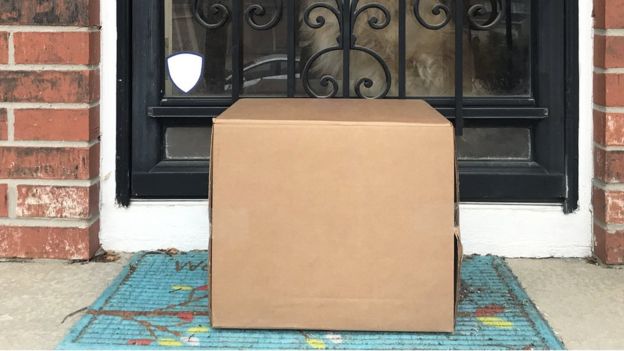 In the article, eBay says that about 50 Amazon employees sent more than 1,000 messages to eBay customers suggesting they leave the platform.
If the allegations are true, those activities may violate the laws of California that govern fair access to computer systems. It would be a fraud.
This is the first time that an operation of this type has been made public among large internet platforms. But the commercial war started long ago.
How did they get to that point and how can it affect their users?
2 different models
Although eBay and Amazon are in the same business, their models are different.
Only sellers recruited by the company can offer products on eBay, while Amazon works more like a showcase where third-party products can be displayed.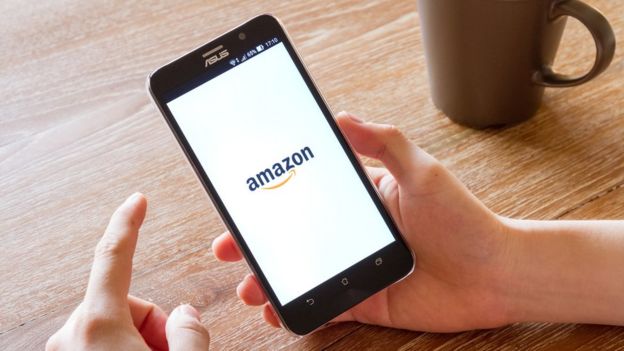 To keep growing, Amazon can increase the number of products offered by third parties, although the competition poses a limit.
Amazon managed to dominate online sales in the largest market in the world, United States. The company of Jeff Bezos – the richest man in the world, according to Forbes – accounts for half of internet sales in the United States.
But that leadership has also put him in the sights of several regulators. And one of them is the Competition Commissioner of the European Union (EU), which is investigating how it deals with independent sellers who use it.
And in the United States, it is worrying that its high market share harms the competition and consumers.
How does the commercial war affect Internet users?
The main problem for Internet users is that if the allegations by eBay are true, Amazon would be skipping the rules and violating the privacy of users.
But eBay was also accused in the past of "fraudulent" practices and had to promise greater protection of its customers' data.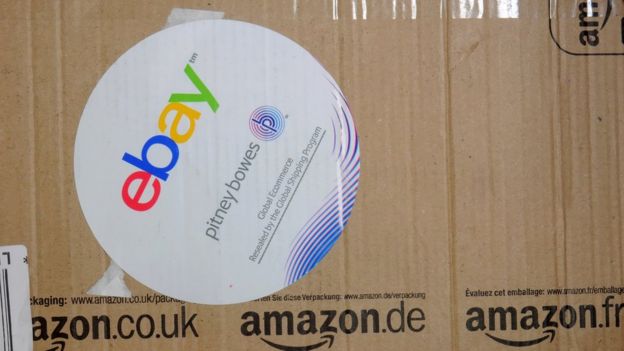 However, disputes between eBay and Amazon may also have advantages for those who use the platforms. Perhaps the most interesting thing is to choose wisely when and what to buy in each of them.
The statistics say that Monday is the most fruitful day on eBay, while in the case of Amazon it would be Saturday .
In addition, to gain ground to Amazon, eBay is offering fast and free shipments, it tries to get rid of the image of second-hand market with which many associate it.
Recently, eBay changed its payment system: it will no longer use PayPal and will allow the use of debit and credit cards. With this change, he wants to offer buyers and sellers "a more fluid and flexible experience".
In the case of Amazon, regulators may force you to discard some units or split up into several independent firms.
The company launched its "international purchasing" service this year – available in five languages: Spanish, English, Chinese, Portuguese and German – to stand out from its competitors. And is that eBay has a presence in twice as many countries as Amazon.
Amazon says it wants to be "the most customer-focused company in which people can find and discover what they want to buy," while eBay says it wants to "provide a global electronic market."
At the moment, Amazon is winning the commercial war with eBay: it expires in sales and in weekly orders.
But Bezos' signature has another great competitor … even if it's outside the United States. In Asia, Chinese internet giant Alibaba is hot on his heels.
And in that sense, you may want to add some things in which the Asian beats you, such as mobile transactions. It remains to be seen what eBay will do about it.