They are the visible heads of two of the world's leading technology companies and are now clearly confronted.
Apple CEO Tim Cook and Facebook founder Mark Zuckerberg exchanged criticism after the scandal over the privacy flaws that allowed Cambridge Analytica to obtain personal data from 50 million users of the social network to be employed. for political marketing purposes .
The event generated strong criticism against Facebook, especially after learning that this company had known for several years what happened and that, despite this, had been limited to trust that the consulting company would comply with his word to delete the information.
Tim Cook was one of the most prominent voices in the technology sector to question what happened.
Customers or merchandise?
Since the scandal, the executive director of Apple spoke in public on two occasions, making clear his rejection of the policies applied by Facebook.
On March 23, during an intervention at the China Development Forum in Beijing, Cook said that despite being a supporter of self-regulation, it has reached such an extreme situation that "a well-elaborated regulation will probably be necessary".
"The ability for anyone to know what you've been visiting internet for years, qui é tions are your contacts, qui é tions are contacts them, things that you like and you dislike , and every intimate detail of your life – from my point of view – should not exist, "Cook said.

Copyright of the 

GETTY IMAGES 

image

Image caption 
On March 28, in an interview with the US network MSNBC that has not yet been broadcasted in its entirety, Cook reiterated that despite considering that the best regulation is self-regulation, in this case, that point had already been passed.
"We could make a ton of money if we wanted to get money from (our clients') information , if our clients were our product, we decided not to do it … for us, privacy is a human right," he said.
Apple gets most of its profits from the sale of smartphones, tablets and computers, as well as associated services such as the sale of online storage space.
This business model contrasts with that of many other technology companies such as Google, Twitter or Facebook, whose profits come basically from advertising.
In these interventions, Cook also said that what happened with Facebook had been "an invasion of privacy" to traffic with the personal lives of users.
Asked what he would do if he were in Zuckerberg's place, he was blunt: "I would not be in that situation."
"Simplistic"
In a long interview with the digital media Vox about the privacy scandal, Zuckerberg said that suggesting that Facebook does not care about its users for the fact that they do not pay to use that social network was "extremely simplistic".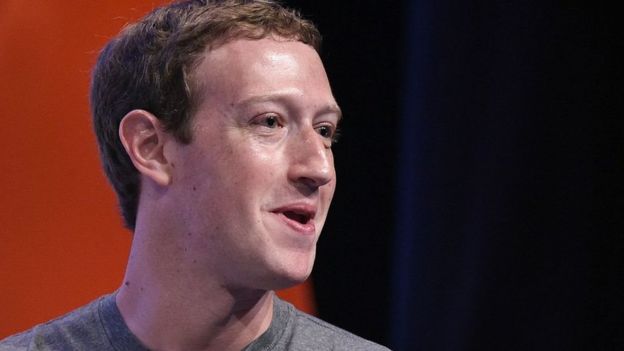 Copyright of the 

GETTY IMAGES

Image caption 
"I find that argument – that if you're not paying then somehow we do not care about you – extremely simplistic and not at all aligned with the truth," he said in reference to Cook's assertions, though without mentioning either directly to Apple or to Apple. .
"The truth here is that if you want to build a service that helps connect all the people in the world, then there are many people who do not have money to pay," he added.
"It's important that we do not develop all the Stockholm syndrome and let the companies that work hard to charge you more convince you that they actually care more about you, which I find ridiculous," he said.
"I think Jeff Bezzos (the founder of Amazon) has excellent said: 'There are companies working hard to overcharge and there are companies who work hard to charge you less ' " .
Zuckerberg defended his work at the helm of Facebook and said he makes all decisions based on what is important to the user community and that it focuses much less on the commercial side of the business.
Despite this, he acknowledged that this social network is still not transparent enough in relation to some of the decisions he has made and suggested the possibility of creating an independent panel that is capable of nullifying or passing over those measures.