Donald Trump posted a comment on Twitter after the basketball star accused him of divisionism.
President Donald Trump's response to the criticism of basketball player Lebron James took a while, but it generated a wave of comments in favor of the player.
In an interview with CNN, the NBA star accused the president of the United States. of being a person that causes divisions among Americans.
" He (Trump) is dividing us, and what I've noticed in recent months is that he has used the sport to divide us, " James said.
True to his style, Trump used his Twitter account to keep up with James's criticism
Lebron James was just interviewed by the dumbest man on television, Don Lemon. He made Lebron look smart, which isn't easy to do. I like Mike!

— Donald J. Trump (@realDonaldTrump) August 4, 2018
The closing of his tweet was a hint that the president prefers Michael Jordan , the NBA legend with whom Lebron James is often compared as the best player in that sport in history.
In the interview with CNN, James – who has criticized Trump several times in the past – stressed that sport had offered him the opportunity to meet people of different origins and races.
"Sport has never been something that divides people, it has always been something that unites," he said.
"Sport was the means to approach a white person for the first time ."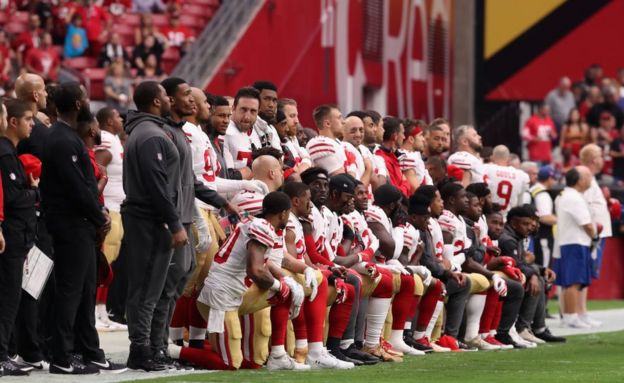 Trump has taken a tough stance on NFL football players who refuse to sing the national anthem in protest against racial injustice and police brutality.
That has been taken up by James to criticize Trump as someone "divisive".
Reactions
The attacks between Trump and James have fueled the comments of basketball figures, but also of the president's wife.
Melania Trump said through her spokesperson, Stephanie Grisham, that James was "working to do good things" , like a school in his hometown, Ohio, for underprivileged children.
"The first lady encourages everyone to have an open dialogue about the problems children face today," says a note to CNN.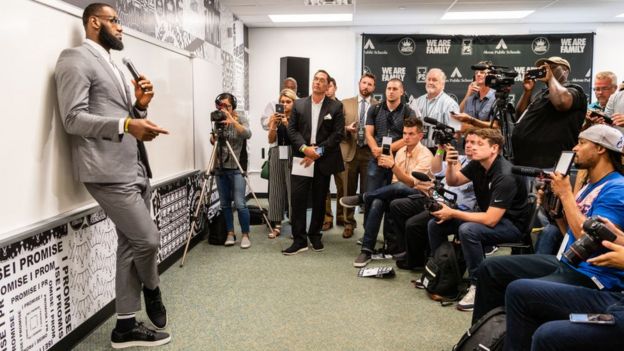 For his part, Michael Jordan himself showed his support to Lebron Jamesthrough a statement.
"He is doing an incredible job in his community," Jordan stressed.
In addition, famous sports commentator Bill Simmons also posted on Twitter his discontent with Trump's comments: "Lebron is an intelligent guy (and one of the most thoughtful athletes we have)," he wrote on the social network.
In addition, he referred to the president as someone "more than racist."
Other professional players such as Karl-Anthony Towns (Minnesota) and Donovan Mitchell (Utah) also used social media to defend James.