Changi airport in Singapore has been on the throne of the best airport in the world for six consecutive years.
The title is awarded by Skytrax, which annually conducts a global survey that responds to almost 14 million users in more than 100 countries.
The results, published this week, ratify the first position for Changi, which he has held since 2013.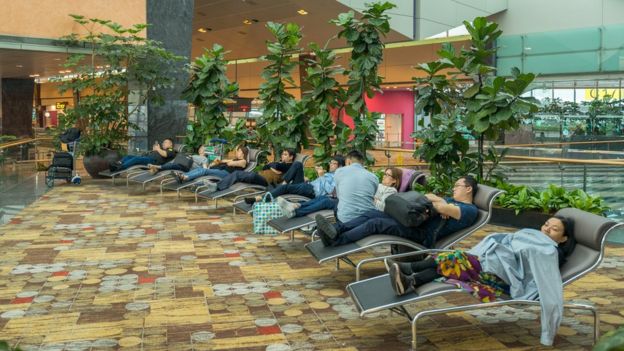 The survey measures satisfaction levels in 39 aspects, ranging from security, migration area , quality of care , connections and shopping areas, to details such as cleaning, restaurant prices, the availability of electrical connectors and silent areas. 
Every year some 60 million passengers pass through there . Every week, about 7,200 planes depart and arrive from Changi.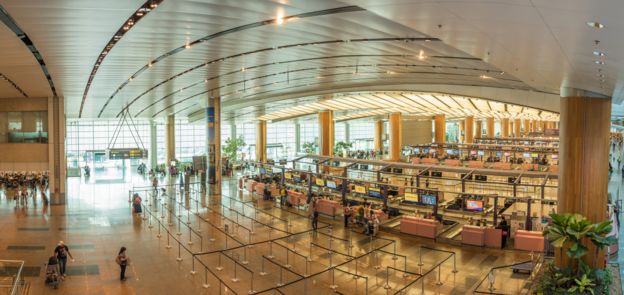 The airport of Changi had high or very high ratings in all categories, but also has a number of features that make the place an attraction in itself, beyond being a simple place of passage.
At Rava we show you some of the features that make Changi one of the favorite airports for travelers around the world.
The luxury
The airport has the appearance of a sophisticated shopping mall, with more than 350 stores. In addition to its 4 terminals, Changi has the JetQuay terminal, which is normally used by private airliners and includes showers and rooms for a nap.
Changi even has a characteristic smell of orchid tea , which is part of its strategy for users to remember it as a special place.
The attractions
Changi airport has its own movie theater , videogame rooms and spas. It also has a four-story slide, a garden of plants native to Singapore and another with more than 100 cactus species and plants from arid areas of Africa and America.
Another of its attractions is an interactive installation of 9 meters high in which people can share their photos and see them displayed on 64 screens of 42 inches.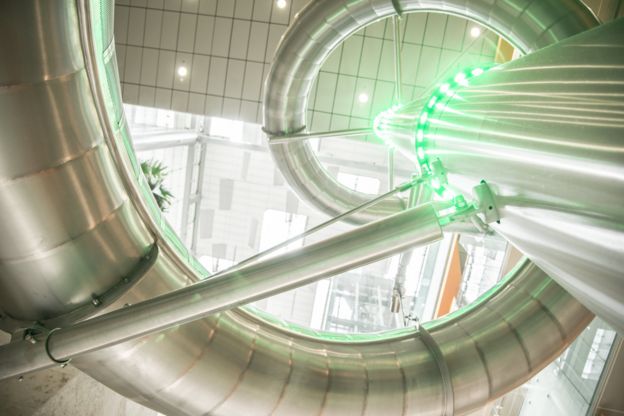 The art
In the four terminals of Changi there are passages with more than 10 works of kinetic art . One of the most striking is "The kinetic rain", consisting of more than 1,600 hanging bronze drops that move and form figures such as an airplane, a kite or a dragon.
Another of the most recognized is "One million times", a wall with 504 clocks that rotate in a synchronized to create hypnotizing patterns.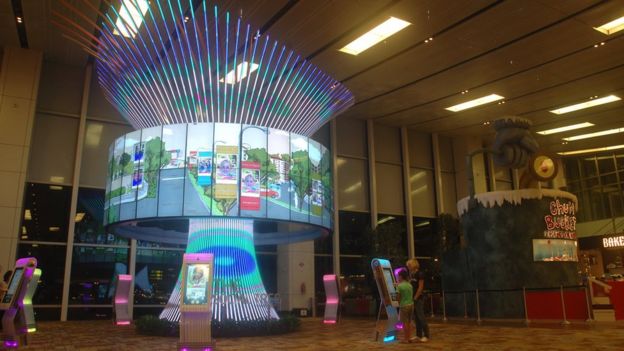 Your plans for the future
By 2019, the Changi airport plans to open the Jewel Changi, a new terminal with which it will increase its traffic capacity to 85 million passengers per year.
The space is designed as an indoor forest, with its own clouds of steam and a waterfall 40 meters high on which light shows will be screened.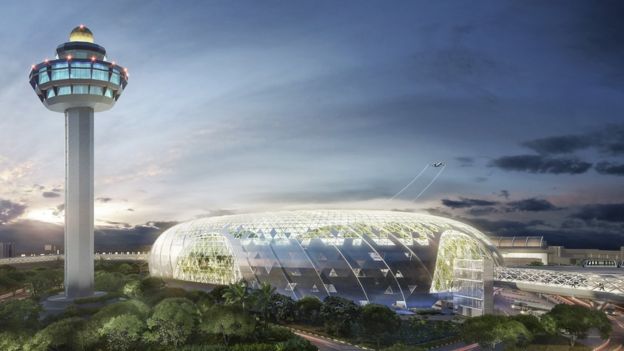 The 5 best airports in the world *
1. Changi Airport, Singapore
2. Incheon Airport, South Korea
3. Haneda Airport, Tokyo, Japan
4. Hong Kong Airport, Chek Lap Kok, Hong Kong
5. Hamad Airport, Doha, Qatar
The 5 best airports in Latin America *
1. El Dorado Airport, Bogotá, Colombia (46 worldwide)
2. Mariscal Sucre Airport, Quito, Ecuador (47 worldwide)
3. Jorge Chávez Airport, Lima, Peru (49 worldwide)
4. José Joaquín de Olmedo Airport, Guayaquil, Ecuador (70 worldwide)
5. Sao Paulo-Guarulhos Airport, Brazil (does not appear within the first 100 posts published by Skytrax)
* According to the Skytrax survey