The reviews are worth gold on the internet.
If many users make positive comments about a product or service, this can not only improve the reputation of the company that offers them, but also the place it occupies in the search engines, which is vital for any business with digital presence.
"How many more positive reviews , better positioning ," explains marketing specialist Ester Ribas on the blog of the IEBS Business School in Barcelona, Spain.
At the end of the day, all those reviews and descriptions allow Google to assess what people are talking about and establish a popularity ranking that will be reflected in searches.
At the same time, comments from previous users are also very helpful when hiring a service or purchasing a product.
In fact, the so-called "herd effect" can sometimes be decisive when deciding between several options, since many consider that if most people like a place, it will be because it is good.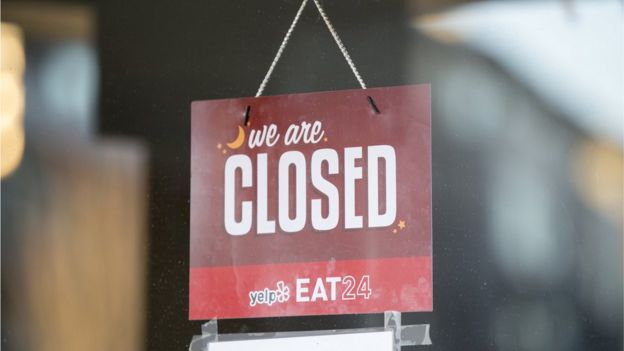 According to Ribas, "writing false reviews is not valid" because "Google is smart and always ends up realizing" .
But sometimes, the authors of these false reviews do end up getting away with it.
Reviews in exchange for discounts
A recent case was that of a restaurant that became "the best in London" on Trip Advisor … without ever serving a single dish.
It was all the work of Oobah Butler, a journalist of the magazine Vice who previously worked writing false reviews on that and other websites like Yelp! -recommendations of shops, bars and restaurants-and that wanted to uncover this type of fraud.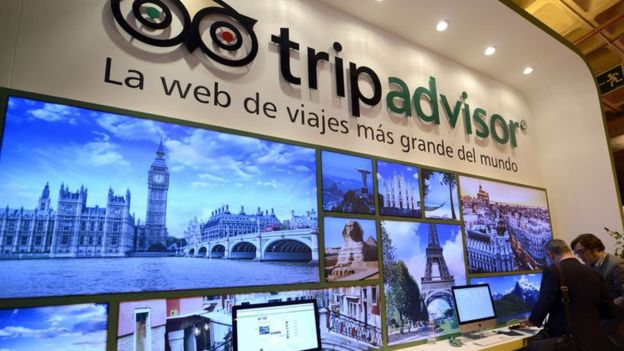 His case was a success and had media coverage. And all thanks to the false reviews.
Many times, entrepreneurs encourage their clients to leave reviews about their products in exchange for samples, discounts, offers and raffle shares .
Sometimes, the valuations are real. However, false votes and assessments are becoming more common.
On Monday, Bloomberg uncovered the case of Chinese technology giant Huawei, which bought more than 100 false opinions on the Best Buy website , which specializes in pre-sale of electronic products.
The goal was to promote one of their latest cell phones.
For this, he launched a contest through a Facebook group. He did not expressly ask positive opinions, but a message that indicated "why they wanted to have the Mate 10 Pro ".
In return, participants would have the opportunity to test the phone.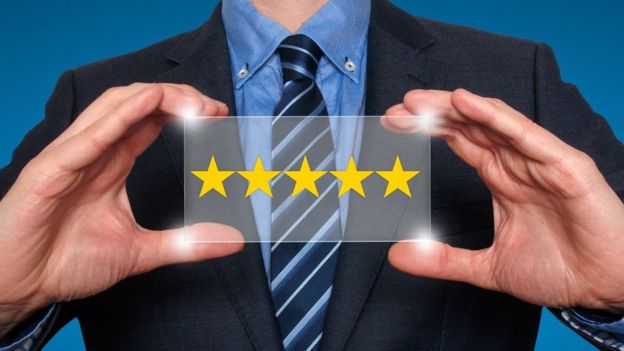 Best Buy quickly flooded with positive comments (108 in all) and five-star ratings on the device, even though people had not even tried it .
"The best phone of 2018", "an insurmountable smartphone ", some of them assured.
The company reacted by deleting the original Facebook post . He also said in a statement that he encourages his clients to "share their experiences with his own voice" and that there was "a confusion" because he did not receive "monetary benefits for providing his honest opinions about the product ."
However, he also clarified that he will eliminate the publications of the participants who do not make it clear that they were participating "in the program of revisions".
"Click farms"
The business has grown so much that there are "click farms" that allow you to create fake comments about mobile apps from developers in Google and Apple stores.
Several technological media have reported this problem and Google has deleted hundreds of product reviews on Google Play .
There are also false valuations on Amazon . The company often reviews and eliminates them, but that does not stop them from appearing.
"Now sellers hire people who understand how the system works and write comments of undetectable fraudulent purchases for the company," they explain from the digital technology site TekCrispy.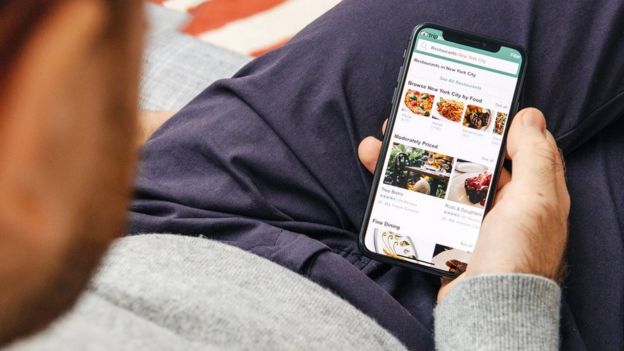 How to detect false reviews?
Here are some guidelines you can follow to detect a false review :
Short reviews and poor language : the text of false evaluations is usually brief and does not specify too many details about the product or service. "I loved it", "just what I expected", are usually common phrases.
5 stars : false reviews do not usually leave three stars, because an intermediate valuation does not generate too many changes for the seller, so false reviews usually include five stars.
Not a verified user : at sites like Amazon, users can include the "verified purchase" tag. If the buyer is false, this tag will not appear.
Suspicious profile : if the account is false, surely it will not include a photo or the image of a real person, nor his name.
Many in a short time : if many revisions appear in a row and in a short time, bad signal. Pay special attention if the photos they show are similar.
Another option is to visit some web tools that specialize in revealing this type of cheating. Fakespot or ReviewMeta are some of the most used and work with different browsers. You just have to copy and paste the comment link and wait for the algorithm to act.
Fakespot says on its website that it has already analyzed more than one billion reviews on Amazon, another eight million Yelp !, a million and a half Trip Advisor and 400,000 from Apple's online store .
"With so many purchase options, a robust or poor review can have a big impact when it comes to making the purchase, but the credibility of those revisions is undermined by businesses that leave false comments," it reads on its website.
"Our technology analyzes millions of reviews in search of suspicious patterns and incentivized reviews," he promises.