The waves brought her, she stayed in the sand and, since then, the mystery began.
A creature appeared this week on a beach on the Gower peninsula on the south coast of Wales, United Kingdom, and since then scientists have been unable to agree on what they have before their eyes.
Is it a strange type of whale? A dolphin? Or maybe a porpoise?
Nobody can explain with certainty what species it is.
Only the data that the field tests have released are known:
It has a skeleton of 1.52 meters.
It has a long head and a large jaw line.
Its shape resembles that of a cetacean or a reptile .
"When you look at it the first time, you may think it's a crocodile, but it certainly is not," explains Dan Forman, an expert in bioscience at Swansea University.
How did they discover it?
Beth Janetta, 41, was walking along the beach with her dog when she discovered the creature's body in the sand.
The National Foundation's Ranger for Places of Historical Interest or Natural Beauty, Mark Hipkin, who was called in to collect the remains, said he thought it was a porpoise.
"We have porpoises arriving regularly, as well as dolphins and seals , sometimes even sheep," he added.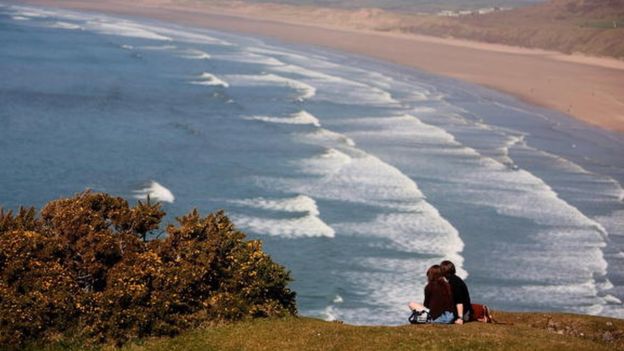 But the specialist Forman does not agree with that criterion.
"The line of the jaw suggests that it is like a whale, some kind of cetacean or a dolphin."
But it is not known for sure what it is about.