Pope Francis was criticized last week for not mentioning during his trip to Myanmar the Rohingyas, a minority ethnic group in that country that the government denies citizenship.
It was not until his trip back from his tour of Asia on Sunday that the pontiff explained the reason for the omission of the journalists who were with him on the plane.
"If I had used that word in an official speech, I would have slammed the door, " he said. "They already knew what I think."
The term Rohingya designates a stateless people that has suffered marginalization and persecution for decades.
Myanmar does not recognize them as an ethnic group of that country, but considers them immigrants from neighboring Bangladesh despite having been in their territory for a long time.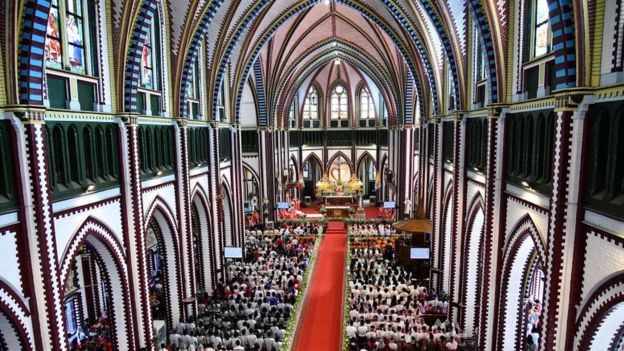 In recent months, the situation of the Rohingyas worsened and many fled en masse amid accusations against the government of Myanmar to try to carry out an ethnic cleansing , something that the authorities reject.
"Very satisfied"
Francisco has used the word "Rohingya" in the past, which is why many expected him to use it during his visit to ancient Burma.
The Pope, however, decided to hear the request of the only Catholic cardinal of Myanmar, Charles Maung Bo.
"It's a hotly contested term, and the military, the government and the public would not like it expressed ," Maung Boal told The New York Times .
"The most important thing is that the message arrives," said the pontiff, who said he was "very satisfied" with the meetings he had with the Myanmar authorities , where he could express himself with greater freedom, according to the AFP news agency.
More than 620,000 Rohingyas have crossed the border to Bangladesh since August. These refugees have reported rapes, killings and destruction of their villages by Myanmar soldiers and the Buddhist militia.