Stormy Daniels, the porn actress who has been accused of having sex with US President Donald Trump, has sued him Tuesday for a confidentiality agreement that he considers invalid.
Stormy Daniels, whose real name is Stephanie Gregory Clifford, said the contract, written before the 2016 elections, is "null" because the president never signed it.
Trump's personal lawyer, Michael Cohen , confirmed last month that he had paid him $ 130,000 out of his own pocket.
However, in the lawsuit filed by Daniels on Tuesday, the actress notes that Cohen "intimidated her to keep me quiet."
In a 2011 interview with InTouch magazine , the actress maintained that the relationship with Trump had begun in 2006, shortly after his wife Melania gave birth to his son Barron.
Those same reports resurfaced last January, when The Wall Street Journal reported that Daniels had signed a confidentiality agreement before the presidential elections that brought the businessman to the White House.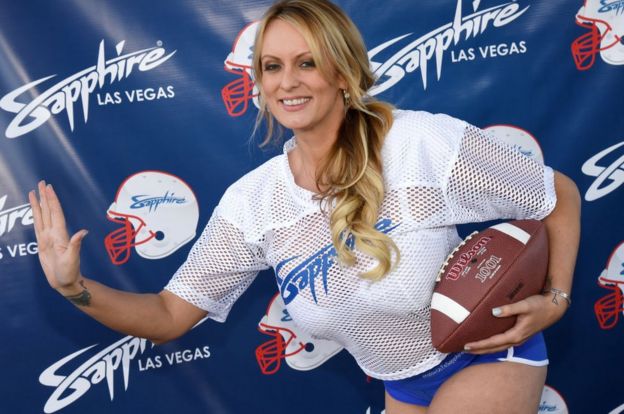 Cohen has insisted that Trump "vehemently denies" any love affair with the actress.
The demand
The suit, filed in a court in the city of Los Angeles, points out that a few days before the November 8, 2016 election, Daniels and Cohen signed the confidentiality agreement, but the then candidate never did.
What, according to the demand, "makes it a legally null document without consequences".
He adds: "To be clear, the attempts to silence Miss Clifford to protect Trump continue unabated."
Although the president's lawyer confirmed that he had given the actress money, he never pointed out the reason for the payment.
And he clarified that neither Trump nor his business organization were involved in the transaction.
" The payment to Miss Clifford was legal, and did not come from the donations to the campaign or from the expenses of the presidential campaign," he said.