A team of British researchers discovered that a drug to treat osteoporosis, a disease that weakens bones, could be used to stimulate hair growth and combat baldness.
The scientists, of the Center of dermatological Investigations of the University of Manchester, verified in laboratory how the component called WAY-316606 had a dramatic effect on the growth of the hair follicles.
The scientists analyzed that impact on follicles of the scalp donated by 40 patients for hair transplantation.
And they confirmed that this component reduces the expression of a proteincalled SFRP1 that acts as a brake on the growth and development of many tissues, including hair.
Essentially by reducing that "brake", the follicle grows more.
The researchers, led by Dr. Nathan Hawkshaw, believe that external application on the human scalp of compounds similar to WAY-316606 could promote hair growth without causing other side effects.
"This could make a real difference for people suffering from hair loss," Hawkshaw told the BBC.
However , a clinical trial is needed to see if the treatment could be effective and safe for people.
The conclusions of the study have just been published in the specialized magazine PLOS Biology .
It affects 50% of older men
Male pattern alopecia – the most common cause of hair loss – is suffered by about 50% of men aged 50 and older, according to the British Public Health Service (NHS).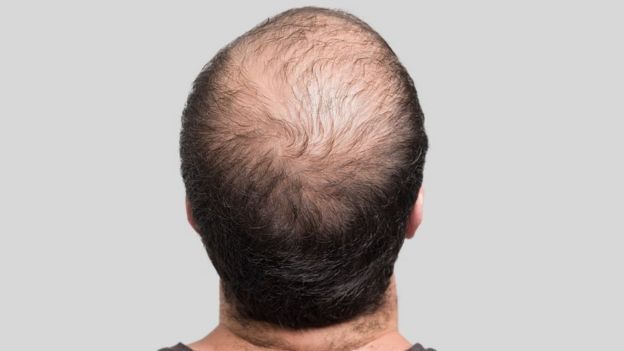 Right now there are only two drugs available to treat common baldness, called androgenic alopecia , which mostly affects men but also some women.
Minoxidil , which is prescribed for men and women, and finasteride , which is given only to men.
Both medications have side effects and are not always effective, so patients more concerned with hair loss often resort to hair transplant surgeries.
"Hair loss is a common disorder and can cause considerable damage to emotional health, such as loss of self-esteem," a spokesperson for the British Dermatologists Association told the BBC.
"But more research will have to be done before this drug can be used by people suffering from hair loss."
"The treatments now work a bit at random, there is none that is universally effective," he said.
"That's why any new potential treatment is very exciting because it gives people potential treatment alternatives," he added.