Karen White was in pretrial detention for three rapes she had perpetrated as a man, when her name was Stephen Wood.
Under that name he had already served a year and a half in prison for obscene behavior against a minor.
But despite not having undergone a sex change and keeping their male genitalia, the authorities agreed to send her to a women's prison to fulfill the rest of her sentence.
The prison authorities in the United Kingdom have adopted guidelines recommending that, in general, the prison inmate site should match the gender they express.
And White, 52, who dresses like a woman and wears makeup, describes herself as a transgender.
A few days after his imprisonment, however, he took advantage of his closeness to the inmates to sexually assault them.
White has already admitted to two of four indictments for incidents that occurred between September and November of last year and that involve sexual harassment, undue touching, display of his genitals and inappropriate comments about oral sex.
And the case has revived the controversy of where to imprison transgender women who have been convicted of sexual abuse when they were men.
Double vulnerability
The debate focuses on whether the personal declaration of gender is sufficient for a transgender to be held in a women's prison.
Groups that oppose such self-definition claim that it would give men posing as transgender women with access to vulnerable women , such as those in prison.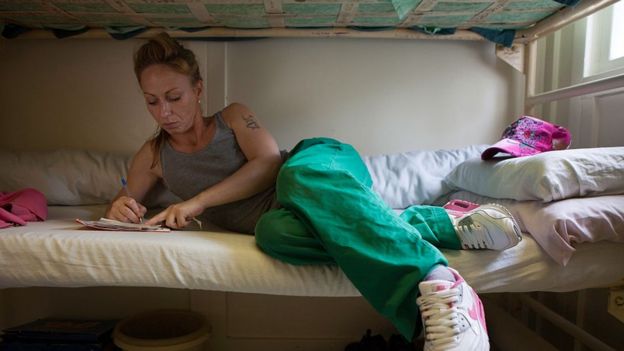 Activists defending the rights of transgender people, however, point out that the prisoners of that community are already among the most vulnerable inmates and have been disappointed by the system.
For the time being, for Janice Turner, columnist for the British newspapers The Times and The Guardian, in White's case the background was open to everyone to avoid that transfer.
"Enclosing rapists in women's prisons, among vulnerable inmates who include rape victims is like putting the fox in the chicken coop, " he wrote in his Times column.
The columnist questioned that women's safety is less important than "gender expression".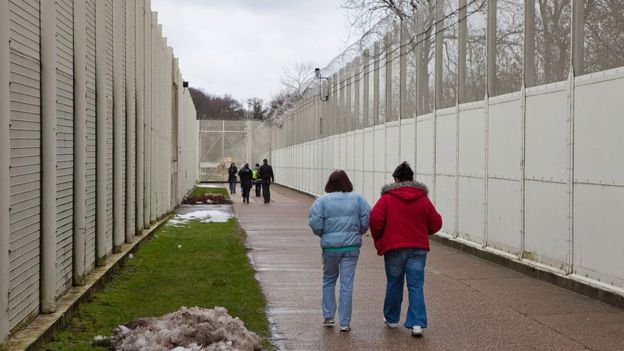 Frances Crook, executive manager of the Howard League organization for Criminal Reform, argued that vulnerable women were being put at risk by a small number of violent men whose main concern is to harm women.
"It is a very toxic debate, but I think that the prison system has been influenced by extreme conversations and has been forced to make decisions that have hurt women and put the staff in an extremely difficult situation," he said in an article from The Guardian.
Change of sex, change of jail
When Karen White appeared before the tribunal of magistrates in the city of Leeds, last July, he declared that he had not assaulted female inmates because not you Atrai an women and suffering from erectile dysfunction.
However, one of the violations for which she was convicted happened when she was in her transition stage from man to woman.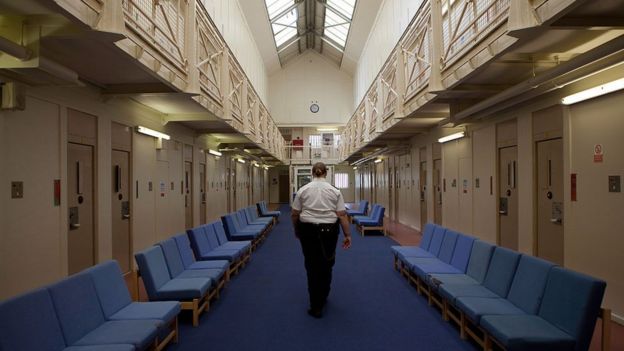 Frances Crook considers that anyone who has committed sexual or violent crimes against women, who wants to be transferred but has not completed the sex change , that is, "still has his penis and male hormones", should not be placed in a prison women.
60 According to a BBC investigation, of the 125 transgender prisoners in British prisons, 60 are sexual criminals.
It is believed that some 25 are already in women's prisons and another 34 prisoners who were born men and live as women are in special male prisons for sex offenders. Many have requested the transfer to female prisons, according to the prison authorities.
The Justice Ministry has apologized for not taking into account White's history of offenses and said it is reviewing its evaluation processes.
A spokesman for the Prison Service said that "although we are careful to handle all prisoners, including transgenders, with tact and according to the law, we are clear that the safety of all prisoners should be our absolute priority."