When the crew of Sea-Watch 3 received a call for help from an inflatable boat near the coast of Libya, Italian photographer Alessio Paduano was there to register the event.
"It was about 11:30 and we were 30 miles from the coast of Tripoli, that is, in international waters." After seeing an inflatable boat with migrants on board, Sea-Watch 3 launched two rescue boats. of them, "says Paduano.
"It was a dramatic situation and after advancing a few hundred meters by the sea I could already hear the desperate screams that came from all sides, in the silence of the sea, the screams were even more deafening, " recalls the AFP photographer.
"The people in the water were swimming with all their strength to try to stay afloat, and luckily one of the most troubled was very close to us, I could barely keep my head above water," he says of the man whose image He went around the world.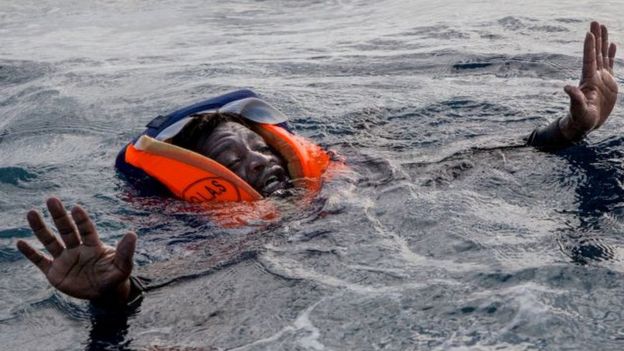 According to Paduano, when he took the picture he could hear how the man's breathing was interrupted by the water that entered his mouth .
"It's a sound that's still in my head," he says.
"As a human being, one always hopes not to be confronted with dramatic situations but as a photojournalist I can not avoid leaving testimony of everything I see, even if things go very badly," the Neapolitan told the BBC.
Although, in this case, the story has a "happy ending", because the crew of Sea-Watch 3 eventually managed to rescue the man , although not without little effort.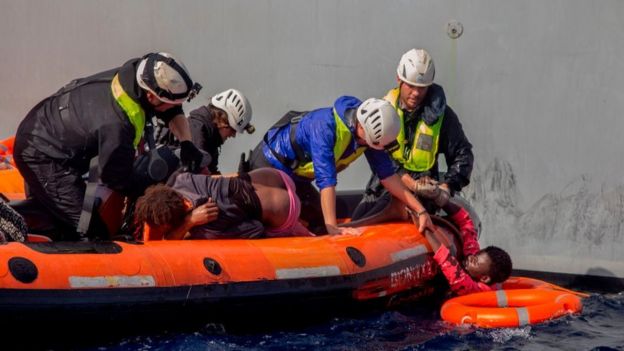 According to the German NGO, however, another five people died that November 6.
And Paduano's photo serves as a reminder of the continuing drama of migrants who continue to try to reach Europe through the Mediterranean .