Those who hear it say that it is like the sound of a truck that is running all the time, or like the fall of lightning in a distant place, or like the speakers at a concert.
Sometimes it comes, sometimes it goes away. But those who feel it have had headaches, insomnia, nausea, feel irritable or fatigued and, in some cases more serious, have caused depression.
"One simply loses the ability to enjoy family time … The noise is very penetrating, it is very difficult to watch television, sometimes when I am in my bed it actually moves, that size is the power of sound," said Gary. Gross to the BBC.
This resident of the city of Windsor, Canada, talks about the noise that since 2011 have been reported by some inhabitants of that town located on the border with the United States.
The phenomenon was called "Windsor Hum" , a kind of buzz that has been tried repeatedly by specialists.
Since 2011, at least three major studies have found a possible origin of the acoustic effect – which most Windsor residents do not suffer from – but not the exact source that causes it.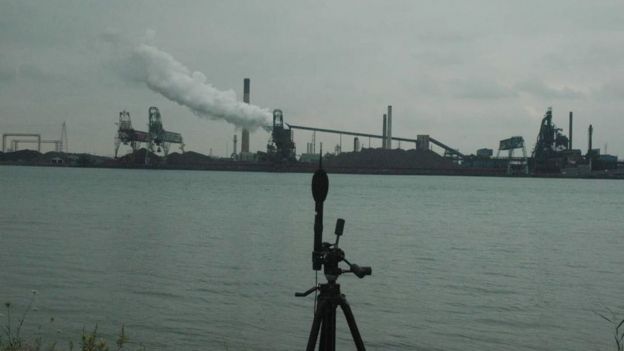 But for some of those who listen to it, the noise is very exasperating because it is unpredictable to know when it arrives, how long it will last or what its intensity will be.
"Imagine having to run away from everything you know and love only to have the opportunity to hear nothing that hums in your head for hours and hours," Sabrina Wiese wrote in a forum of affected, because as she is other people who have considered leave Windsor because of this problem.
"Comes and goes"
More than 210,000 people live in Windsor, but only a few residents -not the authorities or the studios have a precise number- have suffered the buzz.
This city of the province of Ontario is located just opposite the American city of Detroit , which has a population of more than 672,000 inhabitants and is a large industrial center, mainly of automotive production.
The Detroit River is the border between both cities.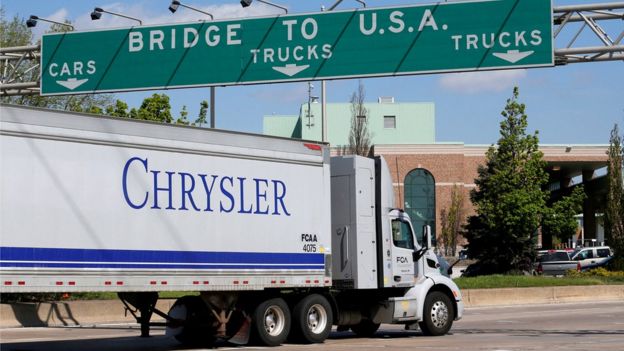 "The noise comes and goes during the day, but it's worse at night," explains Mike Provost to BBC Mundo, a pensioner who runs an online forum and who has provided the authorities with some noise recordings.
"We have seen that climate influences, when it's cold, the sound tends to shrink, when it's windy, we do not know where it comes from or what causes it," he says.
Over the years, those who perceive it have noticed that the height of the terrain in which they are having some kind of influence : the higher the elevation, the more noise is perceived.
"If you do not listen to it, you better not try to listen to it, because it will not go away if you hear it," he says.
The origin, not the source
Three expert analyzes prepared separately have pointed to one source as the most likely: the Zug Island.
In 2011, the Geological Agency of Canada confirmed by seismographic analysis that the noise in Windsor does exist and that the most likely point of origin is that place.
"The recorded signals are consistent with the buzzing in terms of time, duration and character with reported noises in the Windsor area," the report's conclusions say.
A study by the University of Western Ontario in 2013 also failed to identify the exact source, but noted that "possible sources may include quarry activity or industrial ventilation systems."
And the largest study ever done, with acoustic measurement instruments deployed at various points, came later in 2014, prepared by the University of Windsor.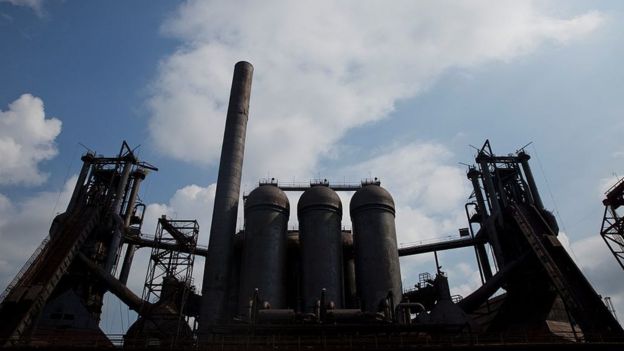 He pointed to the most probable source of blast furnace operations on Zug Island , carried out by the United States Steel Corp.
"These findings are reinforced by the periodic nature of noise, which has been observed and measured by researchers and coincides with the observed irregular operations associated with steelmaking operations on Zug Island," the report said.
Gary Wheeler, of the Ontario Ministry of Environment and Climate Change, told BBC World that they do not plan to conduct further studies of the "Windsor Hum" at this time.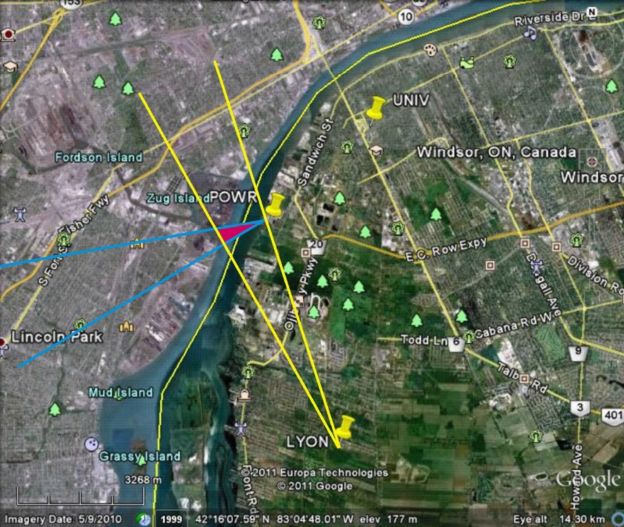 Without access to Zug Island
While some people in McGregor, south of Windsor, and in the US city of Cleveland have reported hearing the noise, in Detroit they do not.
River Rouge city attorney David Bower has ruled out in the past an investigation on the island of his demarcation: "We are not going to pay for something that benefits another person because it is not a problem that affects us ," he said. Canadian newspaper National Post.
But a field study there is essential to obtain "a significant result" on what is causing the buzz affecting the population on the Canadian side, as indicated by the University of Windsor.
Gary Gross, a resident of Windsor affected by the buzz and who has participated in the studies of the case, told the BBC that those interested in finding a solution to the buzz know that finding collaboration with the US authorities "is very difficult, if not impossible "
An interview request with United States Steel Corp. requested by BBC Mundo did not receive an immediate response.
Microwave?
In the United States there were two other cases similar to those in Windsor since the 1990s, but experts could not identify a source with certainty either.
A large study was conducted in the town of Toas, New Mexico, in 1993 after 161 people out of a population of 8,000 perceived the noise.
The only thing they could identify was " a high level of electromagnetic field that, according to reports, was related to local power lines".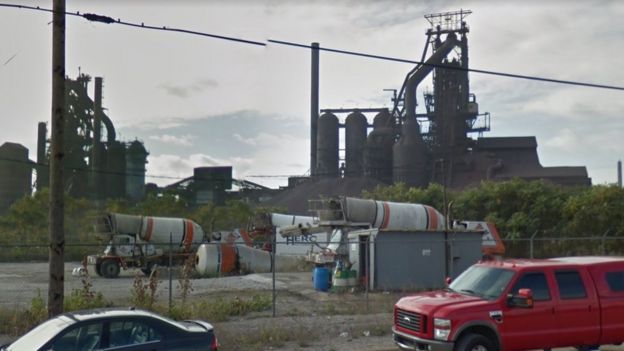 In Kokomo, Indiana, 126 people of 46,000 residents said they felt the effects of the buzz and some said noise reducers at two nearby industrial facilities eased the effects, "but most do not."
Acoustics expert James P. Cowan believes that "it is not a traditional acoustic phenomenon".
"It can be heard by some people but can not be located using standard acoustic instrumentation," he said in an analysis of the New Mexico and Indiana cases.
Cowan points out that a possible cause is the phenomenon of "microwave hearing".
"It's a phenomenon by which people (including clinically deaf people) can hear sounds related to electromagnetic field exposures that are not accompanied by measurable sound pressure fluctuations," says Cowan.
However, he clarifies that this is only a possible cause to study in this type of noise cases whose origin is a mystery.