While the proclaimed "caliphate" of the self-styled Islamic State (IS) is sinking in Iraq and Syria, security officials around the world are asking a crucial question: what will happen to their combatants?
Some 30,000 foreigners joined the ranks of the group and now it is worrying that these battle-hardened individuals return to their countries of origin or move to another place to execute attacks.
Although it is somewhat difficult to predict, the changing fortune of EI will undoubtedly have important consequences.
Across the border
There are indications that some of these foreign fighters will remain in Syria and Iraq.
The head of MI5, the UK intelligence and internal security service, said last week that of the 800 Britons who joined EI, a smaller number than expected had returned to the country and that at least 130 of them had died .
Probably these foreign fighters who remain will remain part of EI as the group becomes what it was in its early days, about ten years ago: a lethal insurgent force that uses varied tactics ranging from terrorist attacks to war of guerrillas.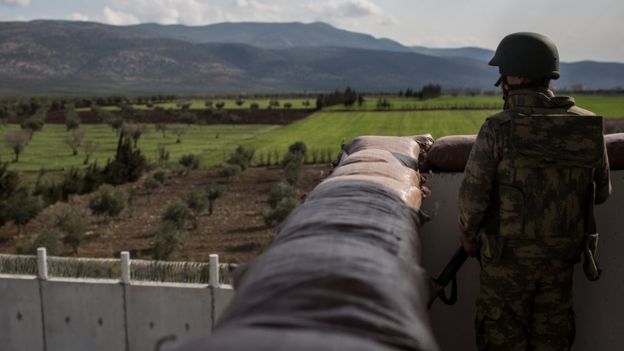 Many of the foreign fighters are being tried in Iraqi courts, creating legal and moral dilemmas for many of their countries of origin before the possibility of being sentenced to the death penalty.
However, many other militants have been abandoning the "caliphate", especially through the 822 kilometers of border shared by Syria and Turkey.
Although the Turkish authorities have been patrolling with much greater zeal than in the past, the mountainous terrain and the presence of complex trafficking networks make borders permeable.
Islamic State has a well-established support network throughout Turkey, which is playing a key role in the departure of foreign fighters from Syria .
Given the numerous attacks that have bathed the country in blood over the past three years, the Turkish authorities are concerned about this influx of people. Other border countries such as Jordan and Lebanon have similar fears.
From one battlefield to another
The possible final destinations of foreign fighters who leave Syria and Iraq are numerous.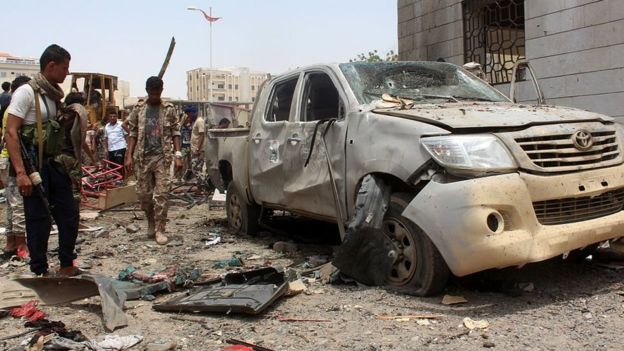 There is evidence that some have joined the "provinces" that EI has established in Yemen, in the Sinai Peninsula, in the North Caucasus or in East Asia.
The group also has a strong presence in Libya, where the United States estimated last year that there were some 6,500 IS fighters, and several hundreds in Afghanistan. Marawi, in the Philippines, has been partially taken since May by combatants linked to EI .
There is also anecdotal evidence that there are militants traveling to conflict zones in the Democratic Republic of the Congo and Burma. The arrival of foreign fighters in these regions could reinforce the capabilities of local jihadist groups and change the course of conflicts.
Vulnerable countries
Many foreign fighters choose to return to their countries of origin.
Although some of them may not participate again in militant activities, others are establishing clandestine networks with a view to executing attacks and, depending on local conditions, generating destabilization in the country's political situation .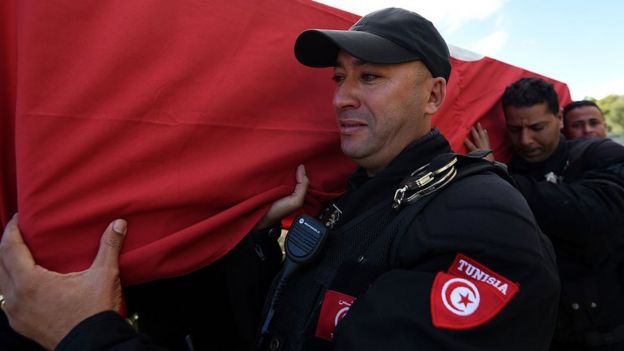 The nations of North Africa are particularly vulnerable to this risk, especially Tunisia, where some 6,000 people left to join EI (the highest per capita rate in the world) .
Arab countries in the Gulf can also suffer from these types of problems.
Russia, the Caucasus and several countries of Central Asia are also areas of concern, since from there they left to join the large number of fighters, some of whom even managed to have a prominent role on the battlefield.
The threat to Europe
For the European authorities the return of an estimated 6,000 jihadists is a serious concern.
So far, less than one in five individuals involved in attacks in the West since the declaration of the "caliphate" in 2014 had experience as a foreign combatant, according to a study by the Italian Institute of Political Studies and the Program on Extremism at George Washington University.
But this could change as the number of returnees increases, which is estimated at around 1,000 at this time.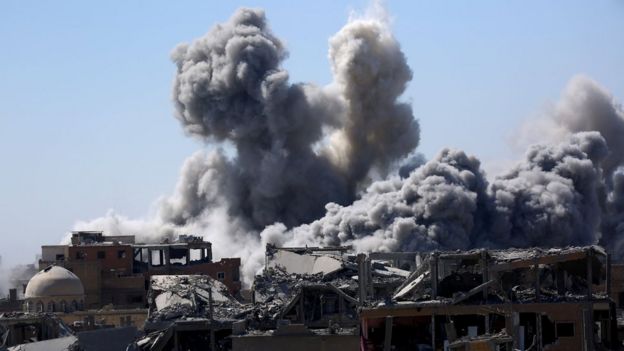 Many may not show signs of wanting to participate in more violent activities, but there is a valid concern that some might use their combat skills.
They may use their contact networks and their status as "celebrities" among unaffiliated jihad enthusiasts to plan terrorist attacks .
It is unlikely that the territorial losses suffered by EI will affect the operational skills of these militants who enjoy wide independence.
Legal return
Although there are still significant problems, the European authorities have improved their mechanisms to share intelligence information in order to detect these fighters.
And, thanks to advances in cooperation with Turkey, many jihadists have been detained before they reach further.
A few manage to reach Europe legally or by pretending to be refugees, as some of those who participated in the Paris attacks did in November 2015.
But, most foreign fighters will come to Europe legally, often using their legitimate European passports .
If detecting them is a problem, deciding what to do with them is equally difficult. Arresting them may be the obvious answer, but the reality is more complicated.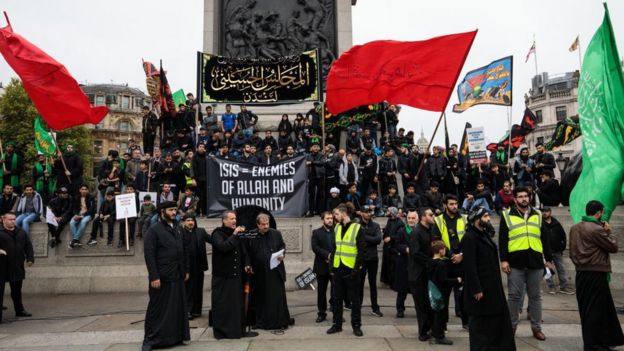 The UK Interior Ministry revealed last year that of the 400 British foreign fighters who had returned to Syria and Iraq, only 54 had been convicted .
Throughout Europe, similar dynamics can be observed.
But what prevents the authorities from arresting, prosecuting and convicting returned foreign fighters?
Primarily, it is a legal issue, which has lawmakers struggling to keep standards up to date in an environment in which threats continually change.
Although the laws vary from country to country, they share some problems. In some countries, joining a terrorist organization or fighting a foreign conflict were not criminalized by the time most of the jihadists traveled to Syria.
Since then many countries established new laws, but these can not be applied retroactively.
Even in countries where these actions have been considered a crime for some time, the authorities struggle to collect the evidence necessary to build a solid criminal record.
It is one thing to know from information from the intelligence services that someone joined EI or committed atrocities in Syria and it is quite another to be able to prove it beyond any reasonable doubt before a court.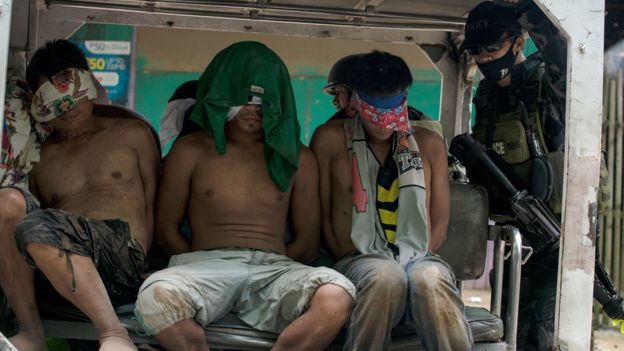 Even more complicated is the issue of the children of foreign fighters born or raised in the "caliphate".
Although most of them can not be legally penalized, they deserve attention because of the trauma they have suffered and, in some cases, because they show severe signs of radicalization despite their young age.
The result is that the authorities are overwhelmed having to track hundreds of fighters, as well as a growing number of local IS supporters , while trying to determine who represents an immediate security threat.
Instead, authorities in Europe have increased investment in programs that seek to "de-radicalize" foreign fighters. Although it may be premature to make a final assessment, there are indications that some, such as the one established in the Danish city of Aarhus, are effective.
Looking at the future
The loss of a large part of the territory it controlled is a heavy blow for the Islamic State.
However, the group and many of its followers are already resurfacing in several places and will probably do so with increasing frequency and vehemence in the near future.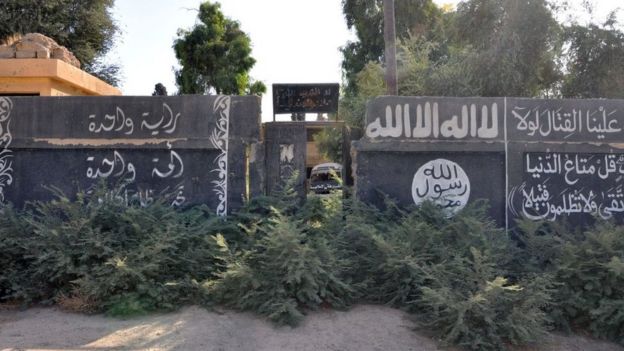 EI will become a more decentralized and amorphous organization that will operate more asymmetrically, but will not disappear.
Moreover, it is unlikely that the EI brand and the emotional appeal of its "caliphate" will soon fade away.
And, despite the fundamental challenges, the strong digital presence of the organization will survive in some way, potentially reviving the commitment of its supporters and encouraging some to execute terrorist attacks.
The fall of the " caliphate " closes a chapter, but another chapter is about to open.
* Lorenzo Vidino is director of the program on Extremism at George Washington University and the program on Radicalization and International Terrorism of the Italian Institute of International Policy Studies (ISPI) in Milan.
This text was edited by Duncan Walker.