The new version of Windows 10 is now available and comes with some changes designed to improve task management, save time and, basically, make life easier for users.
The update can be downloaded manually, free of charge. If you have not already done so, you can also wait until May 8, when Microsoft will start sending automatic notifications for all computers.
But what's different about this Windows 10? Here we explain the main updates of the update:
The timeline
It is the main novelty and probably the most appreciated as a user.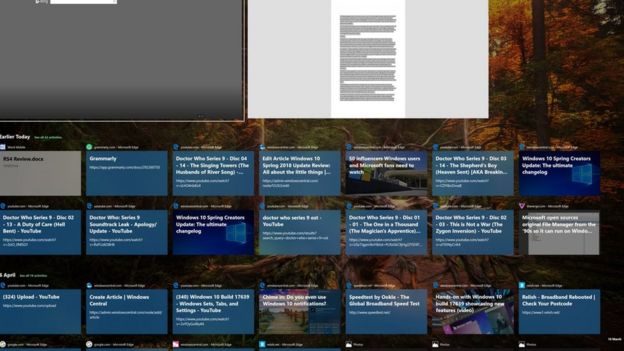 The timeline is in the "Task view" button and it is a new chronological organization mode .
Basically, it allows you to see your activities in a certain application or file from any device in which you have logged in in the last 30 days.
This allows you to resume a job where you had left it regardless of the device in which you started it.
But if you do not want your history to be remembered, you can disable the function in the "Activity history" setting.
Share with nearby devices
For all those who find it cumbersome to have to send an email to transfer something to another device, Windows 10 comes with another important novelty.
It's called " Nearby Share "and allows you to share web pages, documents, photos or any file that supports the sharing function of Windows 10 with devices that are physically close via Bluetooth . It's something like AirDrop on Apple devices.
It is not linked to your Microsoft account, so you can transfer to other devices that are not yours and it is useful when you have to share something with a co-worker or a friend but you do not have a USB. Just click on the 'share' icon, select the device that is nearby and send it.
'Focus assist'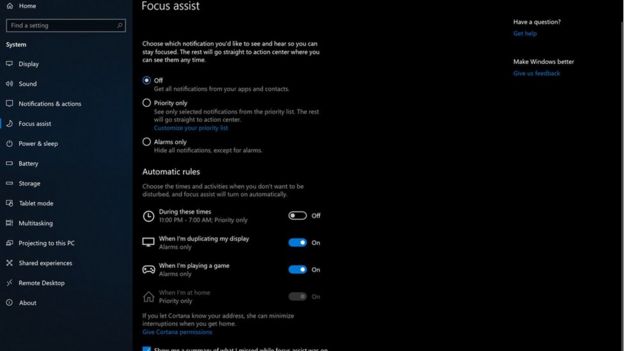 The "focus assist" or concentration assistant is an improvement to the "do not disturb" version, which allowed you to silence notifications while doing a certain task that requires 'silence'.
You can activate it manually or schedule it for a schedule, and when you finish, the tool itself will provide you with a summary of what you missed.
With the update, you can customize a list of people or applications whose notifications can arrive even when the feature is activated.
Improvements in Microsoft Edge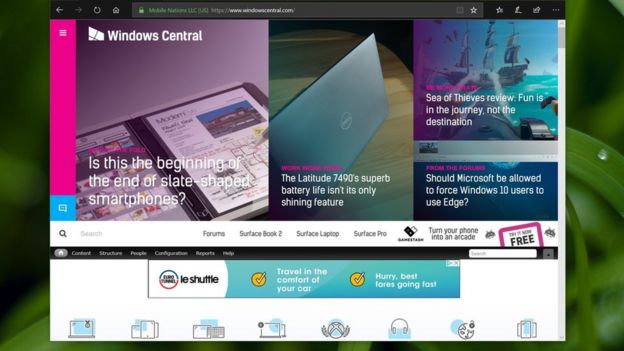 One of the most annoying experiences when you browse the internet occurs when you are reading a page and start playing a video or an ad in another tab that you also have open.
Now, the Microsoft Edge browser allows you to quickly identify which tab is playing – an icon will be activated in the tab in question – and mute it .
The update also brings the option of automatic autocompletion of payment forms.
In addition, Microsoft has updated the interface, giving it a more fluid design .
The dictation function
Another feature of the Windows 10 update is the improvement in the 'Dictation' function, which allows you to convert your spoken words into text.
To do this you just have to put the cursor anywhere in the document, press the Windows + H key and start talking in front of the microphone.
Microsoft said the tool is now m ost accurate and fast .
Cortana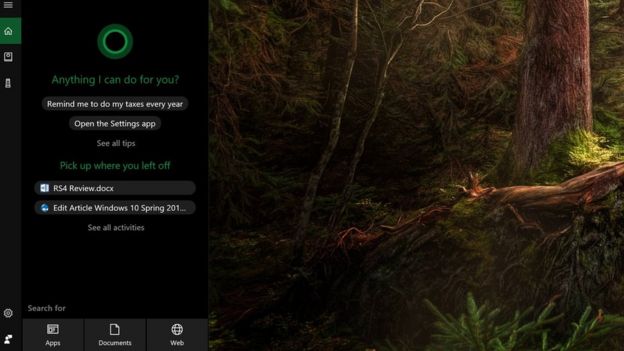 Microsoft's virtual assistant also experienced some improvements. Cortana will be able to synchronize with the Timeline and notify you of the tasks you may want to complete.
If you are a Spotify user you can also tell Cortana to play a song or a list.
It has also been reconciled with some smart appliances, including some ecobee, Honeywell and Nest Thermostat, which will allow you to manage your home with just one voice command.
So if you're coming home, and you want to turn on the heating, you just have to ask Cortana.