The death of Swedish DJ Avicii has left his followers and colleagues in the industry in deep shock.
His supreme talent for creating pop-house tunes made him one of the main producers of that genre.
He was 28 years old and had already managed to cram concerts in different parts of the planet , working with some of the most famous singers in the world and accumulating billions of reproductions of his creations on different internet platforms.
But on his way to the consecration as a DJ, Avicii suffered health problems and did not finish adjusting to the life of a superstar in the techno music industry .
His representative, Diana Baron, was the one who reported the news of his death on Friday and limited himself to explaining that his body had been found dead in Muscat, the capital of Oman, without giving further details about the causes of his death
His name was Tim Bergling and he was born in Stockholm in 1989.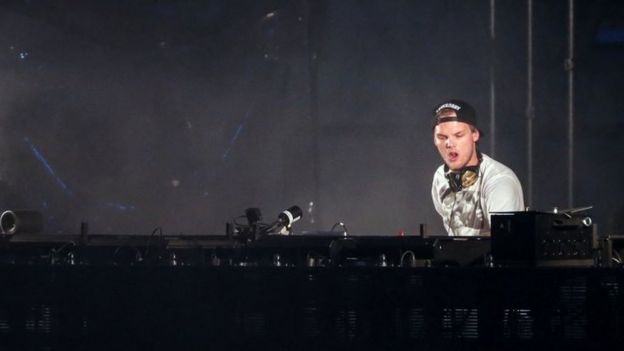 His mother is the actress Anki Liden, who starred in "My Life as a Dog", a film by Swedish director Lasse Hallstrom that was nominated for an Oscar.
On one occasion, Avicii said the sensitivity of Swedish pop had exerted a great influence on him.
" We grew up singing great folk songs, that's why our sense of melody is good, it's that you grow up with that in you, I think that shapes everyone."
"But I also grew up meeting people like Eric Prydz and Swedish House Mafia, who were in the same neighborhood."
When they discovered it
British DJ Pete Tong discovered Avicii when the young Swede took part in a talent show a decade ago.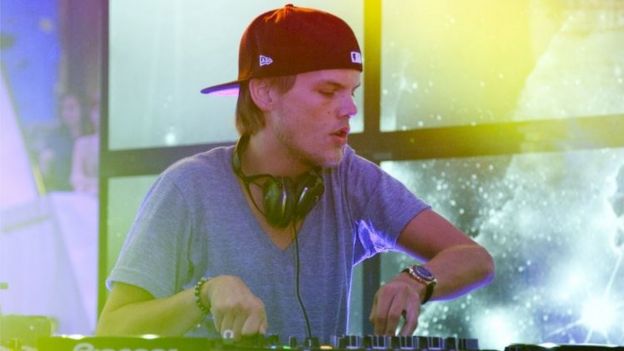 Avicci won an overwhelming triumph with a piece that Tong ended up releasing, with his record label, with the title "Manman".
"Clearly he had an impressive talent for building melodies and showed great maturity in the way he linked the tracks ," Tong said in an interview with the British newspaper Evening Standard in 2014.
"(His talent) is natural, my only regret is that I did not sign him with a longer contract," he added.
Achieving new "Levels"
After gaining fame with a series of pieces, his popularity exploded with the song "Levels" in 2011.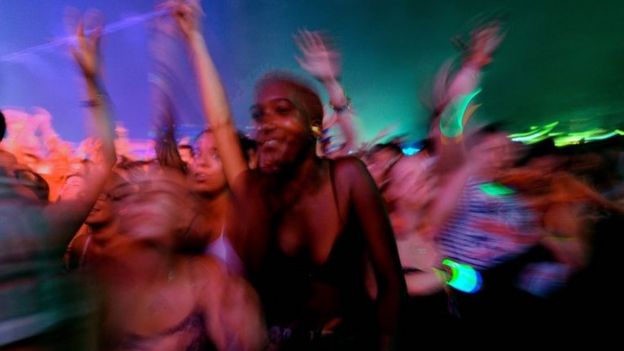 The work, which combines a vibrant and euphoric rhythm, achieved platinum certification for its record sales in at least 10 countries.
The success became his ally with another anthem of the dance floors like "I Could Be the One" that he made with Nicky Romero and with the country song "Wake Me Up", that sings Aloe Blacc.Although Avicii developed different formulas, her most successful hits had the same elements: escapist house productions , guest soloists that gave her pieces more depth and made them more accessible and, above all, irresistible melodies.
When it was suggested that he did not make "real music", the DJ told Standard: "They draw melodies, they draw the progressions of the chords, you're making music, Mozart wrote on a piece of paper, we DJs wrote on computers. I really do not see the difference. "
A superstar among DJs
The successes continued occupying the first positions of the lists of hits of different countries with songs like "Hey Brother", "You Make Me", "The Nights" and "Waiting For Love".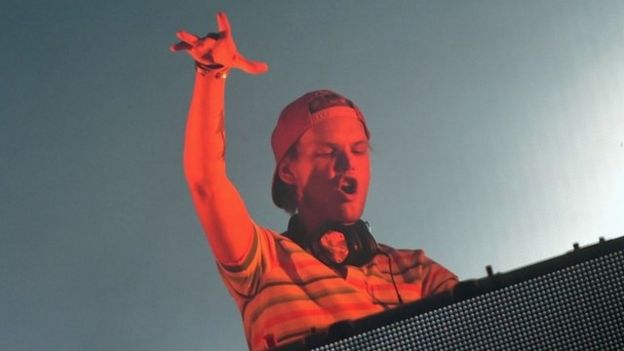 The music magazine Billboard praised his productions , despite describing his style a bit "corny".
Avicii led music festivals in different countries and became the first DJ EDM (Electronic Dance Music acronym) on a world tour.
According to Forbes magazine, in 2015 it earned US $ 19 million.
He made collaborations with Coldplay, Rita Ora, Sia, Lenny Kravitz, Leona Lewis and Robbie Williams.
He also participated in the closing ceremony of the 2014 World Cup and in the celebration of the wedding of Prince Carl Philip of Sweden.
Concerts to help
In 2012, Avicii embarked on a 27-date tour of the United States entitled "House for Hunger", with the promise of allocating US $ 1 million to Feeding America, a charity organization that fights hunger in the United States with food banks for the most disadvantaged communities.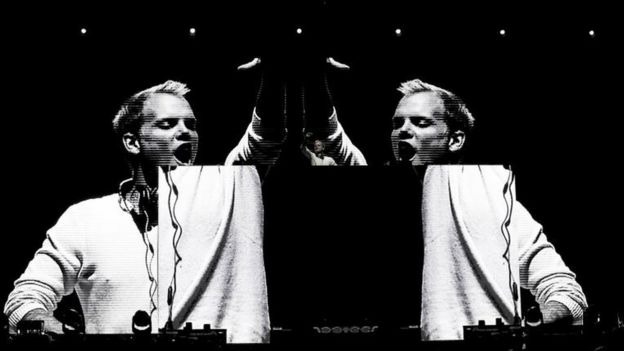 "I discovered when I started making money that I really did not need it," he said on one occasion. "When you have such an excess of money, you realize that you do not need so much and the most sensible and completely obvious is to give it to people who are going through needs ."
The DJ also supported other charitable causes.
In 2015, he addressed the problems of human trafficking and gang violence when he directed the videos of "For a Better Day" and "Pure Grinding."
"All the songs have a story I wanted to tell," Avicii said.
Health problems
The artist's health problems began in January 2012 when he spent 11 days in the hospital for acute pancreatitis, allegedly caused by excess alcohol.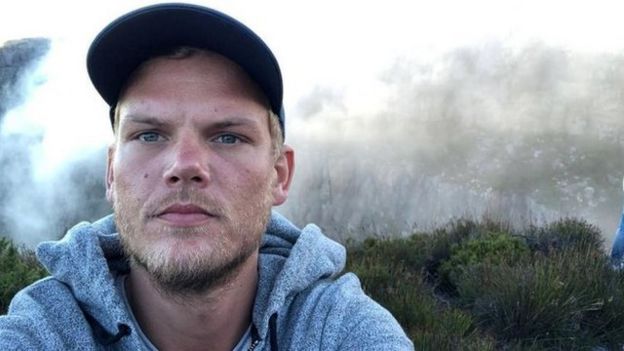 " Drinking became a routine for me , but it's impossible to continue touring and taking at the same time because you're going to collapse," he told the Standard newspaper. "Especially when you're playing 320 shows a year."
He returned to the hospital in 2013 and was recommended that the gallbladder be removed.
He did not want to do it and he continued touring, but in 2014 he was forced to undergo surgery.
The doctors discovered that his appendix had been broken and also removed.
" It took me a month, but it really was not a free month ," he told Billboard.
"I was in the studio 12 hours a day and then I went back to the tours, it's hard to say no in this industry, you want to touch everything and be everywhere."
The high price of tours
Due to his health problems, in 2016 he announced that he was leaving the tours.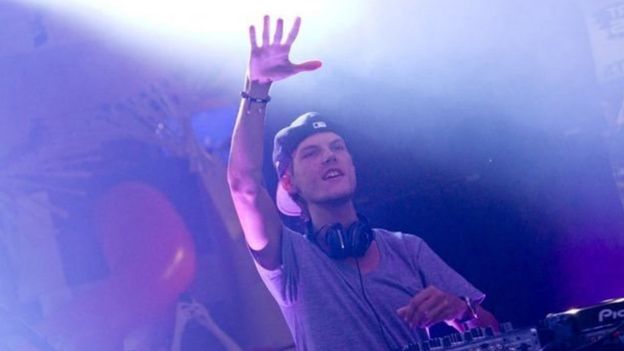 "It's something I had to do for my health," he told the Hollywood Reporter website. "The scene was not for me, it was not the shows or the music, it was always the things that surround that, things that were not naturally given to me."
"In general, I'm more of an introvert, it was always very hard for me, I think I took a lot of negative energy."
After the announcement of his retirement, he said he had to "recover his private life" and that he was "focusing on myself for the first time in a long time."
"Obviously this has been the hardest decision I've made in my life," he said. "But so far, it has benefited me tremendously in terms of my well-being, and for a long time now I have not felt as happy as I am now."
His last concert was in Ibiza in August 2016.
.