Most people in Zimbabwe assumed that the way 93-year-old Robert Mugabe would cease to be president would be when he died in his bed.
Probably he thought the same thing.
But the decisions that the president took in recent times cost him his exit from the government he led for 37 years.
Zimbabwe's parliament announced on Tuesday that Mugabe resigned, a couple of weeks after the ouster of his vice president, Emmerson Mnangagwa , generated the political crisis that ended up defining the end of his power.
He resigned in writing a few days after the military assumed control of the country. There was no assault on the presidential palace or a fatal end at the hands of a crowd.
" Zimbabwe, despite Robert Mugabe, is essentially a peaceful and friendly country ," explains the BBC's international affairs editor, John Simpson.
"Despite the crimes that Mugabe was responsible for, in a way he is an intellectual leader, not so much a brutal bully as, say, Idi Amin of Uganda," says Simpson.

Mugabe will be remembered for the killings in Matabeleland in the 1980s, for the invasions to the farms of the 1990s , and for the brutal repression of the Movement for Democratic Change when it seemed that the opposition was going to win the 2008 presidential election. .
However, the man who is about to take his place, Emmerson Mnangagwa, was also involved in those events.
"People in Zimbabwe, as in the rest of the world is so relieved to see the departure of Mugabe to forget all that , " says Simpson.
Other positive things that Mugabe did will also be forgotten, says the BBC journalist, as the extraordinarily high literacy rates achieved by his government.
Hero and / or villain
The streets of the capital of Zimbabwe, Harare, burst into jubilation on Tuesday after the President of Parliament announced Mugabe's letter of resignation.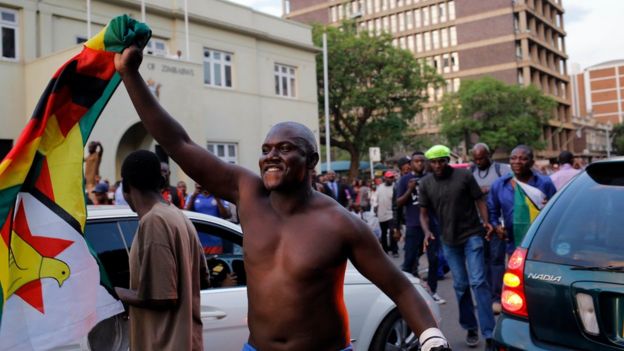 For some, Mugabe will always remain a hero who led the independence of the African country and put an end to the government of white minority.
Even those who forced him to resign did not blame him, but his wife and "criminals" around him.
For its growing number of critics, this well-educated and shrewd politician became the caricature of an African dictator, who destroyed an entire country in order to keep himself in charge.
In the end, it was the security forces, who had been instrumental in intimidating his opposition and keeping him in power, who threw him out.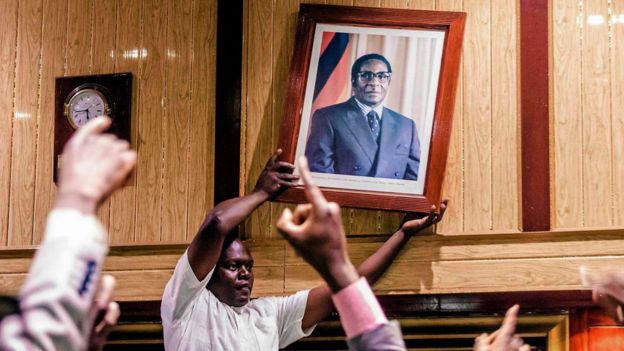 Violence for power
Mugabe survived numerous political crises, but with his ability diminished by his advanced age, his former comrades-in-arms turned against him.
Before the 2008 elections, Mugabe said: "If an election is lost and the people reject you, it is time to leave politics."
But after finishing in second place against Morgan Tsvangirai, Mugabe showed his defiant face and swore that "only God" could remove him from the presidency.
To make sure of this, he used violence against his opponents.
Tsvangirai withdrew from the second round in an effort to preserve the lives of his allies. Mugabe was forced to share power with his rival, appointing him prime minister, but remained as president.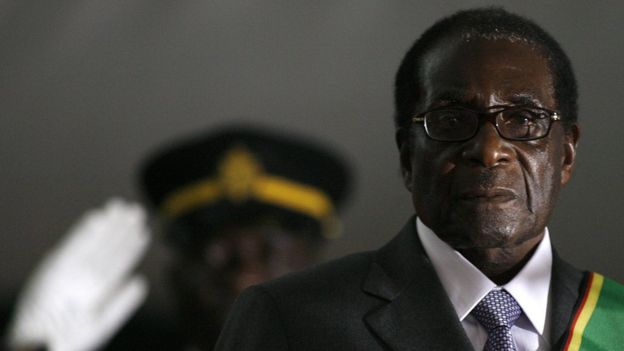 He even won a new election in 2013, since Tsvangirai had lost a lot of credibility during his years in government.
The key to understanding Mugabe is the guerrilla warfare of the 1970s , where he made himself known.
Release icon
Even after 37 years in power, Mugabe still had the same vision of the world: the patriotic socialist forces of his ZANU-PF party fighting against the evils of capitalism and colonialism.
Any critic was labeled as "traitor and sold", as in guerrilla warfare when those labels could be a death sentence.
He always attributed the economic problems of Zimbabwe to Western countries , led by the United Kingdom, which marginalized him due to the confiscation of farms owned by whites.
His critics constantly accused him of not knowing how a modern economy worked.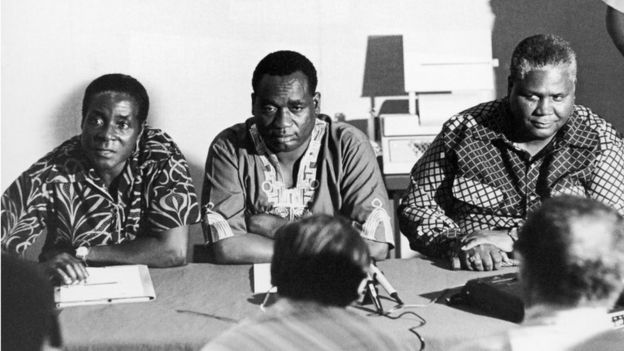 He concentrated on the question of how to share the cake, rather than how to make it grow.
Mugabe said that a country could never break, but with Zimbabwe seeing its economy drop more than any other country and inflation of 231,000,000% in July 2008 , it seemed it wanted to test its theory to the limit.
In 2000, faced with strong opposition that challenged him for the first time, he destroyed what was one of Africa's most diversified economies in an attempt to maintain political control.
He seized the farms owned by the whites and that were the backbone of the economy, but with that he managed to remain in power.
At any cost
The tactics that he and his followers used were exactly those of guerrilla warfare.
After having suffered the first electoral defeat of his career, in a referendum in 2000, Mugabe employed his personal militiato spread violence and commit murders as an electoral strategy.
Eight years later, a similar pattern was seen after he lost the first round of the presidential election to Morgan Tsvangirai.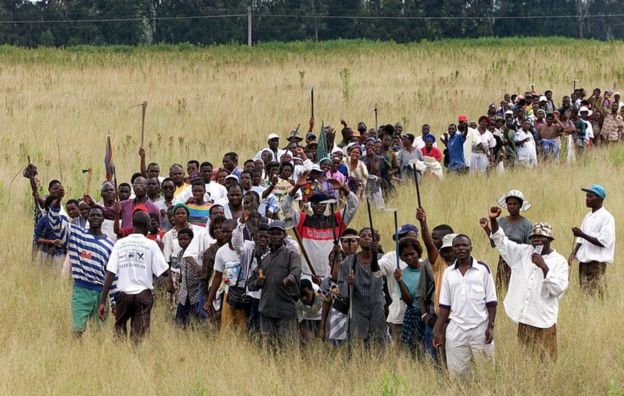 When necessary, all state levers, call security forces, bureaucracy and media, were used in the service of the ruling party, Zanu-PF.
Other signs of his attitude to the opposition were there since the 1980s, when members of the Fifth Brigade, trained in North Korea, were sent to Matabeleland , the home of his then rival, Joshua Nkomo.
Thousands of civilians died before Nkomo agreed to share power with Mugabe , an antecedent of what happened to Tsvangirai.
Zimbabwe educator
One of the undoubted achievements of Muigabe, who was educated as a teacher, in his 37 years in power was the expansion of education.
Zimbabwe still has one of the highest literacy rates in Africa: 89% of the population can read and write.
However, political scientist Masipula Sithole once said that, with the expansion of education, the president was "digging his own grave."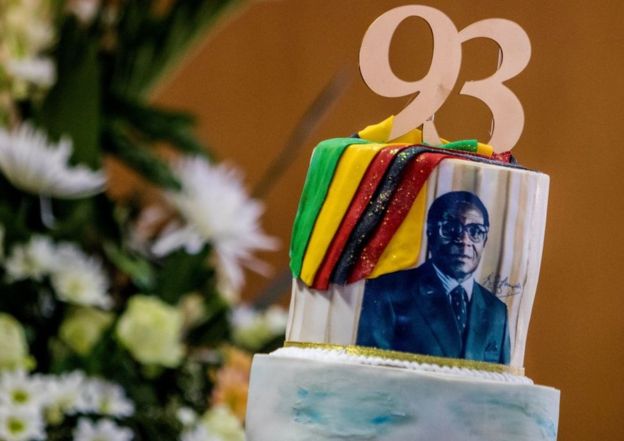 Young people were able to analyze Zimbabwe's problems on their own and most blamed government corruption and mismanagement of the lack of employment and price increases.
Your love, your end
With the relentless passage of time, Mugabe began to show the signs of age in his presentations in public.
In 2011, a US diplomatic cable broadcast by Wikileaks suggested that he suffered from prostate cancer.
But he led a rather healthy life.
His wife claimed that Mugabe woke up at 05:00 for his daily exercises, which included yoga. He did not drink alcohol or coffee, and was inclined to vegetarian meals.
He was 73 when his third son, Chatunga, was born.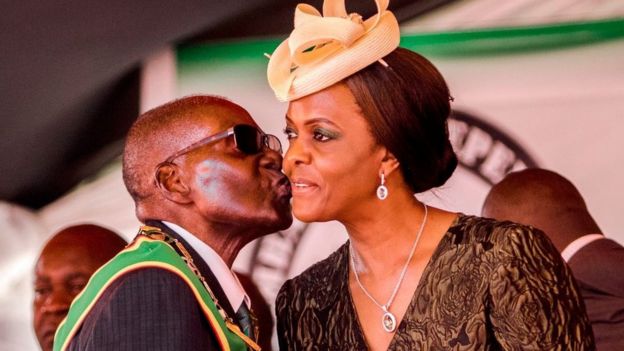 He always said that he is a faithful Catholic, something that parishioners had to deal with in Harare Cathedral when the president showed up at Sunday Mass with dozens of guards.
However, Mugabe's beliefs did not prevent him from having two children with Grace, his then secretary, while his wife, Sally, was dying of cancer.
After Sally died, she was married then to the one who had been his secretary, who was 40 years younger than him.
His devotion to Grace, or a political miscalculation, led him to expel his vice president in favor of his beloved wife, the successor, the Mugabe who wanted to reign that other Zimbabwean leaders did not see with good eyes.