This is one of those stories that seem impossible. They say that a ray never falls twice in the same place. Until it does.
"I want our story to remain shocking forever, but I'm afraid it just did not happen to us," says Celia Randoplh.
At first glance, theirs is a "normal" family: a mother, a father, four children, who have lived in apparently safe small cities in the United States.
The children of Celia speak with prudence and precision, like their mother. "I'm not a sentimental person," explains Celia. "But now I am very angry and very sad, the United States has failed our children, what happened to my daughter in 2006 left a mark on my heart and on my husband's."
Later, on this year's Valentine's Day, he received a text message. Celia read these words: "You're not near Parkland, right? There was a shooting."
"I said to myself again and again: 'No, not again!' " Celia left everything she was doing at that moment .: "When something like this happens to you, you run away."
His son Christian is a student at Marjory Stoneman Douglas High School in Parkland, Florida.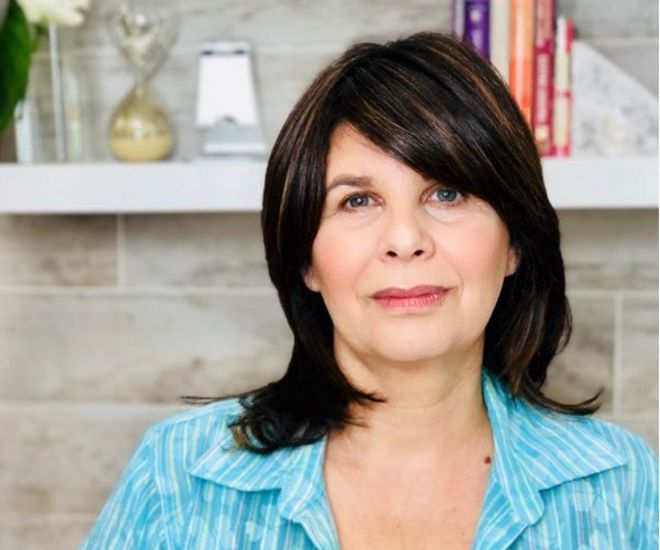 The first time someone had called him to tell him there was an armed man in his daughter's school 12 years ago .
Celia and her husband Jason were about 80 kilometers from home. "We rushed to where she was."
Chelsea was 14 years old . The family lived then in Bailey, a small mountainous city in Colorado, in the west of the country.
The massacre at the Columbine school on April 20, 1999, in which 13 people died, had occurred less than an hour away from home, but the beautiful forest and mountains that populate the area gave the impression that the area was quiet and isolated.
"I can not protect my children"
When Chelsea tells her story – of which she had never spoken publicly before – she is anxious: "What happened to other families was worse, we do not overlook it," she recalls.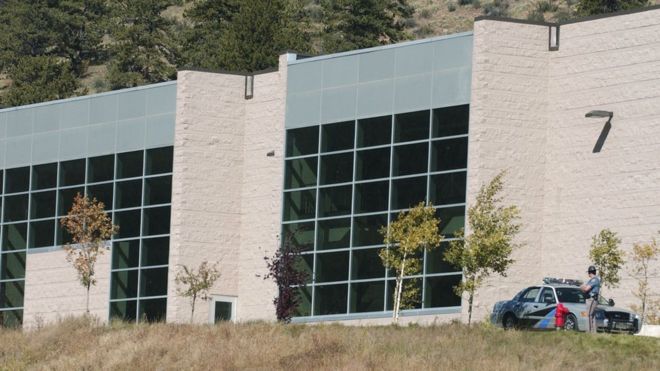 She talks about the family of her friend Emily Keyes , who was 16 when she was killedin the violent end of hostage-taking at her school in 2006.
A young gunman entered the Platte Canyon High School with a gun and a backpack that said it was full of explosives, and took six girls hostage in a classroom. The siege ended four hours later, when a SWAT (Special Weapons and Tactics of the US security forces) team burst the wall.
At first, Chelsea hid under a table in the classroom opposite, holding the hand of her best friend. When the cops threw the door down, they escaped .
"I saw a friend in one of the classrooms, petrified and pale. I was unable to speak" – Chelsea Paz, witness of the shooting at Platte Canyon School,Colorado (2006)
"You see a man with a bulletproof vest and a gun breaking into your class and telling you to get out, and you have no idea what happened," he told the BBC. "As we ran, we saw an armed SWAT on each corner, I saw a friend in one of the classrooms, petrified and pale, unable to speak."
When Chelsea arrived home with her parents, they watched on television the tragedy unfold. He saw the helicopters, the police, the firearms at his school.
" We did not know who the hostages were , but we could reconstruct the class schedule together and think about who had been there," he says.
It was difficult to find accurate information. His only option was to watch television so he could know what had happened to his fellow captives. "We saw girls being released one by one, there was a hill next to the school and we saw how they ran up to get safe."
He pauses. And he continues: "I remember an image in which they took a stretcher out of the school and put it on a helicopter."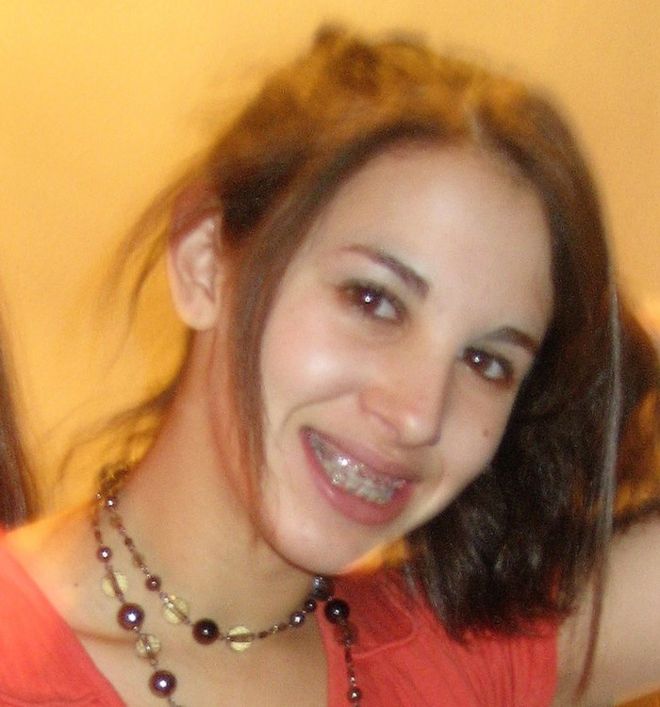 The shooting left Celia scared: "It was very, very difficult, you just think, 'I can not protect my children.' It's horrible . "
"They took away the feeling of security that I expected my children to have, a stranger had entered our world and done something terrible, how could I keep my family safe?"
"We educate our children by teaching them to be more afraid of the damage that other animals could cause them than of other people," she says.
He consoled himself with the idea that he did not feel it was an attack directed specifically against that school: "We all considered that it was an act of random violence, and not a 'shooting in a school '".
But his sadness made him feel guilty. "I thought I could hug Chelsea, why did I feel angry?"
She says that taking care of a traumatized daughter had its repercussions, but that she and her husband managed to give their children a stable life. "We have good relationships with the family and we love them, I do not think that will change our family life permanently."
Back to Florida
Chelsea finished the school year in 2007 and the family moved out of Colorado and returned to her roots in Florida.
Family life went by and although Celia never felt that they turn the page, she says that "they were very blessed".
But 12 years later, the gun laws have barely changed in the United States. It is estimated that there were about 57 massive shootings between 2006 and 2018 . Even so, Celia found it unimaginable that it could happen again to another of her children.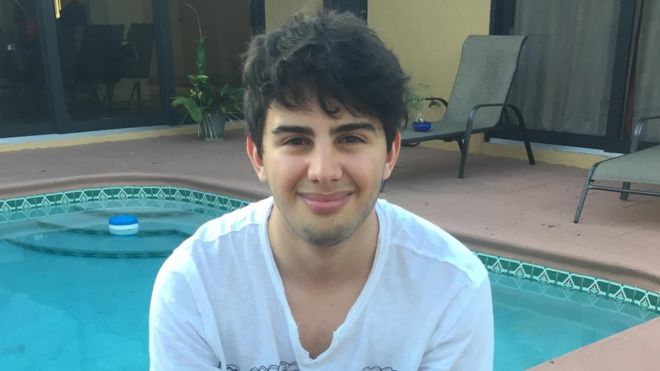 The second time someone called her to tell her that there was an armed man in her son's school two weeks ago.
Christian, 16, is a calm and intelligent boy. Celia and Jason chose Marjory Stoneman Douglas High School, in Parkland, for their academic reputation.
When the attack happened, I was in a culinary class. Then he and his classmates heard gunshots . Her teacher, Ashley Kurth, put them in a closet.
"At first we did not take it very seriously, but afterwards we were silent." I resigned myself to saying nothing, "I could not express emotions because we had to be silent ." People started writing to their parents, but I could not. I had forgotten my charger. "
Upon receiving the news, Celia ran to her car and came as close as she could to the school. "I could not receive any information, I was writing and I was not answering, that killed me, all I was thinking was, 'Is my son alive, is he scared, is he hurt?'"
All he thought was: 'Is my son alive? He's scared? Is he hurt?' – Celia Randolph
Access to the parents was blocked while the police searched for the attacker.
Christian's teacher allowed more children who had been trapped in the hall to enter her classroom. They listened to the news that the police were giving through a walkie-talkie.
He told the teenagers that if the attacker found them, they would be in the kitchen surrounded by huge knives.
Like his sister, Christian remembers how the SWAT broke in: "They shouted: ' Hands up, on the ground! They were not sure if one of us was the attacker.'
Upon leaving, Christian saw blood on the stairs. "We ran into the street, there were helicopters, policemen and soldiers everywhere, we could see our parents, first I was happy to be away, but then I got sadder and sadder."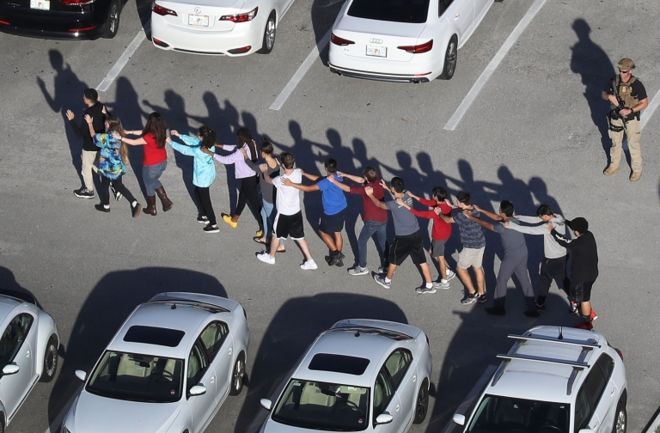 "Celia told me that she also got stuck at the beginning, she says she collapsed, improved and four years later she broke down again, she knows what will happen to me," says Christian.
Celia assimilated that not only one, but two of her children, had survived massive shootings in their schools.
"Parents and injured children will live with this trauma for a long time, and I am sad to know that I know what will happen next."
"It's hard for me to accept the idea that two of my sons dodged bullets, it makes me sad to know that my daughter went through that and now she has to comfort her little brother ."
He also sees the community try to recover from the tragedy.
"There are costs that can not be imagined at this time, parents who can not work for hospital visits or who have to care for traumatized children, it can take years, not everyone can get out of this."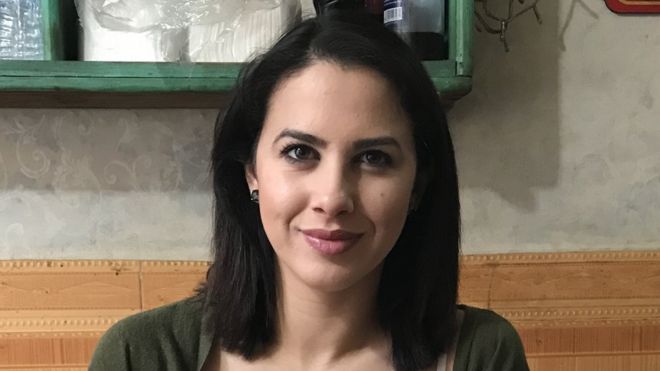 This is the first time that Celia speaks publicly about her experience.
The family found the media whirlwind that was in both shootings intrusive and traumatic, but now wants to tell it to advocate the end of the attacks in schools.
"We are not against guns , but we are against them being so accessible, we must not fail our children," says the woman.
"People can not believe that our family has gone through two shootings, but I'm not so sure there's not more like us."
Celia wants the issue to move away from discussions about mental health and about giving weapons to teachers. "Until there is a political alternative with funds that do not come from the National Rifle Association (NRA), there will be no changes."
But he thinks there is something different this time.
"These guys have access to social networks and they are very eloquent, but they are also privileged, now they have to go to school and be children, it's our duty as adults , if it's not too late."
This Wednesday, Christian returned to the classroom for the first time where he remained hidden from the attacker.
"I know that it has not yet shaken the reality of what happened in school, that's why my experience saddens me, but it also makes Jason and I understand it better when that happens," explains Celia.