If you have already taken a juice of ubajay, have tasted a araçá-piranga or a big river cherry, consider yourself lucky.
You are one of the few who knows these rare fruits of the Atlantean Forest – the Neotropical plant formation shared by Brazil, Paraguay and Argentina – whose effects are so positive for health , that Brazilian scientists believe that they will become the next "superfruits" Fashion.
Research conducted by the University of Campinas (Unicamp) and the University of Sao Paulo (USP) determined that five species native to Brazil are rich in antioxidants and have high anti-inflammatory efficiency in the body, comparable to the stars of the healthy food market like the azaí and traditional red fruits like strawberry, blueberry, blackberry and raspberry.
However, to study araçá-pyranga ( E. leitonii ), Rio Grande cherry ( E. involucrata ), Brazil cherry ( E. brasiliensis ), ubajay ( E. myrcianthes ) or baccharis ( Garcinia) brasiliensis ), researchers need help from "fruit collectors" in the interior of Sao Paulo, since there are very few who know or consume these fruits, some of which are in danger of extinction.
One of them is Helton Joshua Muniz, who grows almost 1,400 rare and exotic fruit species in his farm in Campina Monte Alegre, west of the capital.
"We wanted to work with native fruits and it was very difficult to find where they were planted," explains Severino Matias de Alencar, from the Department of Agribusiness, Food and Nutrition of the USP's Higher School of Agriculture and one of the authors of a study. study on the subject.
"Today, the market for this type of superfood is what grows the most in the world, especially in the United States, and researchers there are frightened when they see that people have a great biodiversity of fruits that could be presented to the world and not he is presenting them. "
Beneficial effects
An analysis of the leaves, seeds and fruits of these five species – which grow throughout the Atlantic forest, but have been found in the southeast and the south – proved that they can be considered "functional foods", also known as superfoods .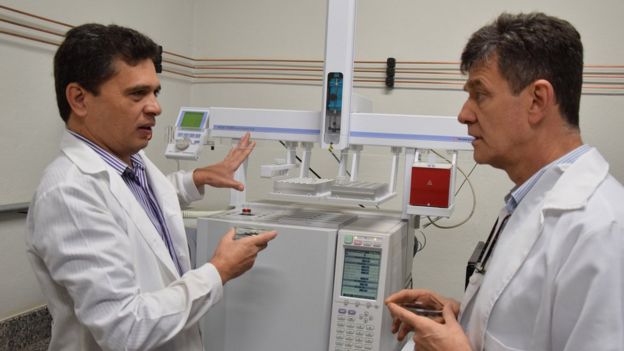 In addition to high levels of antioxidant substances, these fruits also have an anti-inflammatory effect in the body.
"Functional foods are those that, in addition to the nutritional function, can help prevent chronic diseases, such as heart problems, diabetes and cancer," Pedro Rosalen, a scientist at the Faculty of Dentistry of Unicamp in Piracicaba, told BBC Brazil. and co-author of the study.
The studies on the species, funded by Fapesp, were recently published in the scientific journals Plos One and Journal of Functional Foods.
Antioxidant and anti-inflammatory properties
The main purpose of the research with the new fruits, explains Rosalen, was to find the "new azaís", native and highly nutritious fruits that could bring scientific and economic results for Brazil.
"Our goal was antioxidant and anti-inflammatory properties, because this is a great need for the pharmaceutical industry, and in the future we want to isolate and identify the active molecules that are part of these fruits, which can become important medicines," says Rosalen.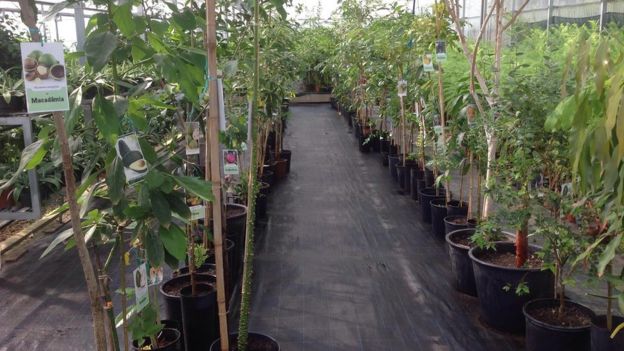 Antioxidant substances inhibit the formation of free radicals reactive oxygen molecules that are naturally generated by the body or stimulated by external factors, in a process that causes aging and cell death.
Over time, the bombardment of free radicals in some organic structures can help treat diseases such as cancer and arthritis. The human body produces natural antioxidants, but not enough to completely neutralize this process.
The action of free radicals is also related to inflammations in the body, which is why substances that act as anti-inflammatories are also important, explains Rosalen.
"When there is inflammation, the body releases a series of indicators that attract the white blood cells to defend themselves, but generally that migration is exacerbated and increases the inflammatory process, producing more destruction."
"We discovered that the chemicals present in fruits prevent an exaggerated amount of defense cells from reaching the place of inflammation, so we have a more controlled process."
"It's not that the body defends itself less, but defends itself to the correct extent," he says.
According to the researchers, the action of fruits, if they are consumed frequently, can slow the inflammatory processes that cause diseases such as diabetes, arteriosclerosis and Alzheimer's disease , for example.
Expansion
According to Alencar and Rosalen, grumixama and Rio Grande cherry (small and red fruits) stand out in relation to each other in antioxidant properties.
"They are like berries (as some red wild fruits are said in Brazil), they are fusions of cherry with blackberry, sweet, but with an ideal acid content, they are my favorite," says Severino Alencar.
The red or purple color of fruits, he explains, is due to a group of compounds, anthocyanins , whose presence usually indicates efficiency in the fight against free radicals.
Araçá-pyranga – more yellow and acidic than others – has the greatest anti-inflammatory potential, according to Pedro Rosalen.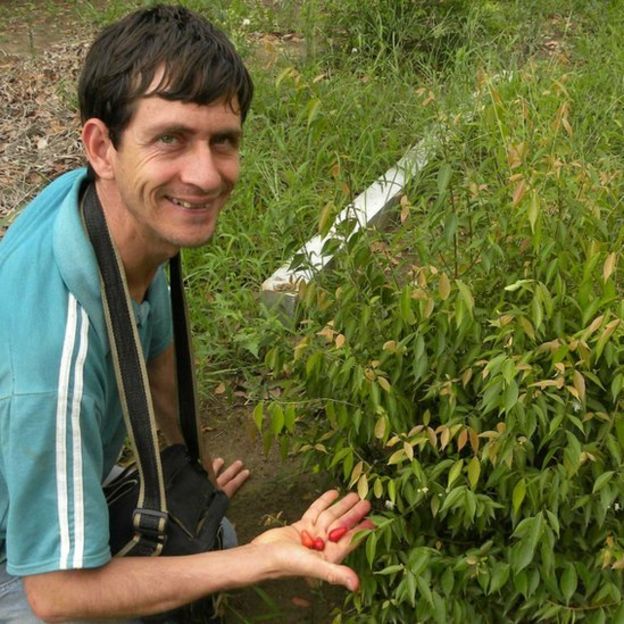 "It reduced the migration of defense cells by 62%, a very high rate for a fruit."
The five species studied are currently considered rare and Araçá-Piranga is threatened with extinction. The team of researchers is analyzing the properties of 14 other fruits.
"Few of the fruits we consume today are native to Brazil: pineapple, passion fruit, cashew nut and guava, and the Atlantic Forest is already on the threshold of its ecological balance, that is why it is urgent to study fruits," justifies Alencar.
Now, the team of scientists wants to expand the cultivation of the five fruits among small farmers and, with more ambition, for agribusiness. For this, they want to improve them genetically.
"We bought apples equal to each other because at a certain moment the domestication of the fruit was done, that is necessary so that in the future they can be produced with quality and in quantity".
Demand
To increase the number of producers of the new superfruits, scientists believe that the association with sites like Rare Fruits, collector Helton Muniz, and another company in the interior of Sao Paulo, is crucial.
"After presenting the research, several people called us asking where they can find these fruits to consume, the market is still very small, science has to show that they are different," says Alencar.
Muniz says that his passion for exotic fruits became a hobby and a source of income.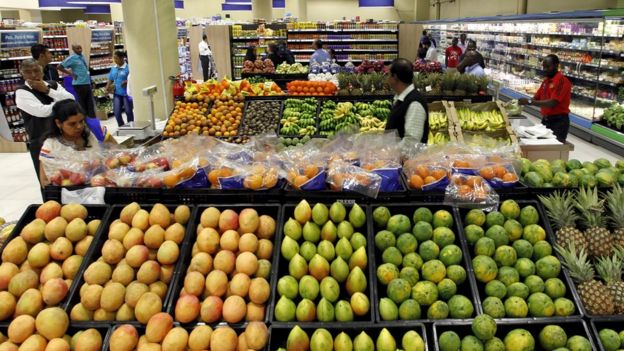 It even became a physiotherapy treatment that alleviated a neuromotor problem that hinders his movements.
On the site, he cultivates 1,390 species that he sells to those interested. The goal, he says, is spread by the modern Brazilian fruits forgotten by the culinary history.
"Many may even have them in the yard, but they do not know they are edible fruits, the person steps on it and thinks it's poison, for them the fruit is something that is on the supermarket shelf," Muniz tells BBC Brazil.
Since Alencar and Rosalen published the first results, the "frutologist" says that requests for information by mail or social networks about the species began to increase.
He says he uses these fruits often to make juices, jellies, cakes and even homemade fermented beverages. But he does not know which one he might like the most.
"It's a trap that asks me which one is my favorite, because I like them all, I think my favorite is grumixama, but I also like araçá-piranga a lot, which people do not like because it has a strong flavor, but it serves to make a delicious ice cream. "
What scientists at USP and Unicamp have just discovered, Muniz says he already knew.
"For the type of fruit one already knows if it is good or not, the research meets the formalities, it is to check this or that, but because of the color of the fruit one already knows if it has antioxidants, if it is good for health . .. People are learning with time ".