Have you ever felt that your life goes on in a continuous "fast forward", accelerating and moving away from you?
It is not your imagination.
We are surrounded by signs that tell us each day that the pace of our life is increasing . The office is the place where this feeling is most common.
According to an investigation by Jonathan B Spira, CEO of the research and technology consulting firm Basex and author of Overload !, two thirds of a group of workers surveyed said they did not have enough time to do everything they should, and 94% felt at some point "overwhelmed by so much information to the point of disability".
A survey of 7,331 American workers concluded that more than half could not take all their vacation days.
The most repeated explanation? They were worried about the pile of work that awaited them when they returned.
The large volume of information that reaches us can kill productivity.
Human beings are not well trained to perform many tasks at the same time: every time they change their attention from one thing to another, a cognitive shock occurs.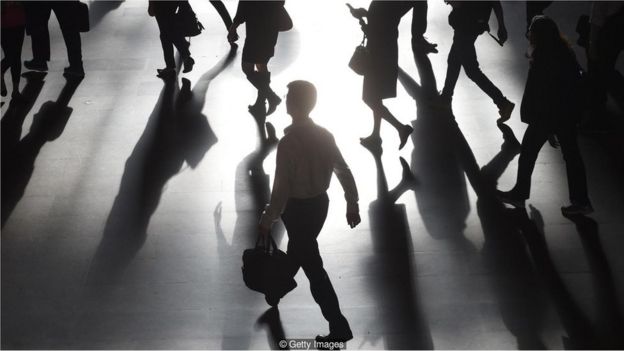 These distractions can accumulate: a 2005 study concluded that an average worker concentrates on a task for only 11 minutes before being interrupted.
A more recent study found that prohibiting workers from checking mail makes them less stressed and more focused on their tasks.
A faster pace of life is associated with greater stress, and those who spend more hours in the office are at greater risk of suffering a stroke.
But there are also benefits for workers.
An existence at full speed
The variable rhythm of life is the subject of few investigations. The most in-depth international study on the subject is a 1999 paper by psychology professors Robert Levine and Ara Norenzayan.
They found that people living in fast-paced communities also tend to be more productive and have a greater sense of subjective well-being.
Another report that analyzed the pace of life in cities discovered that life is accelerating in large urban areas due to the greater frequency of social interactions, which leads to a faster pace of innovation and creation of wealth.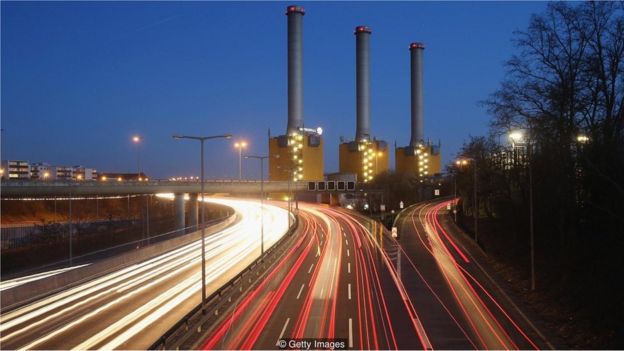 Here we must make an important distinction that we often overlook. When we think of stress at work, we make an implicit association with "anguish"; that is, the kind of stress that causes us suffering.
But often we overlook the other side known as "eustress", and that is the kind of positive and pleasant feeling that causes us to approach and know how to perform a difficult task.
There must be something important in the idea of the "eustress": the majority of job satisfaction surveys in Europe and the USA. They suggest that most people do not hate their jobs.
The day to day
But in addition to increasing the pressure of time on us, an accelerated world has also altered the nature of our daily work, potentially making it more creative and rewarding.
Yes, automation and mechanization have affected industries and destroyed jobs, as well as creating new ones. But automation has also eliminated many tasks that were boring, routine or physically exhausting.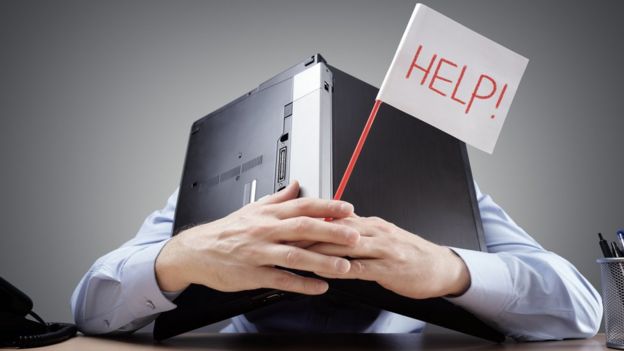 In the US, the numbers of work-related illnesses and injuries decreased considerably. In the European Union, the proportion of workers in "arduous" or "dangerous" jobs is now between 1% and 4%.
The loads are now unloaded with a crane. Tax returns are archived and scanned by computers.
And as the digital revolution advances that helps accelerate many tasks, the jobs that are left or that were recently created are those that involve applying ingenuity and creativity to the problems, or supervising the processes that the computers are carrying out.
If we had the opportunity to dispense with the technology that allows this accelerated pace, the truth is that most of us would not go back to the past "
Artificial intelligence software can now examine thousands of pages of legal documentation and highlight the most important parts.
Thanks to this technology, the time needed to produce a legal document for a bank has decreased from about three hours to about three minutes. This will allow lawyers to focus on more complex and more valuable jobs.
What acceleration has done throughout society is to reduce inactivity.
An accelerated lifestyle has its pressures and its stress. But many times they can be solved by silencing the notifications or participating in some awareness therapy.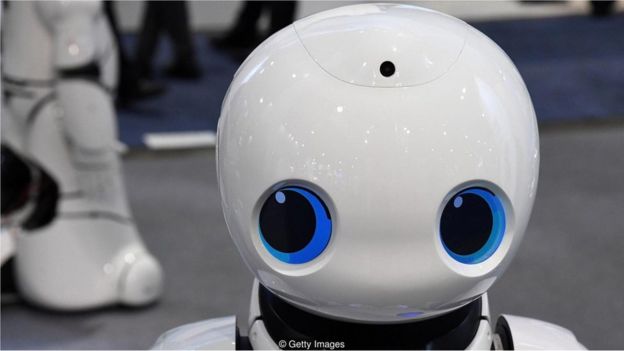 But if we had the opportunity to dispense with the technology that allows this accelerated pace, the truth is that most of us would not go back to the past.
There is nothing we like more than to complain about the rhythm of life. But we do it almost for talking: to live in a hurry is to be busy, to feel important and to be valued.
And every time we are given the option to choose between fast and slow, we choose the fastest pace, even reserving the right to complain and complain at every moment.