About 126 million teenagers around the world believe that sometimes it is warranted for a man to hit his partner.
The figure represents about half of young people between 15 and 19 years across the planet and, according to a UNICEF report, q uemar food is one of the reasons given to justify the use of violence against one 's spouse or partner.
Other reasons are arguing with the husband, neglecting children, refusing to have sex or leaving the house without permission .
In a report published by Unicef in 2014, the organization explains that the global estimate was based on studies conducted in 102 countries totaling 59% of the world population of adolescents aged 15 to 19 years.
Although attitudes vary from country to country.
"In general, agreeing that a man beats a wife in certain circumstances ranges from 80% of girls in Afghanistan, Guinea, Jordan, Mali and East Timor to less than 5%in Argentina, Barbados, Belarus, Bosnia and Herzegovina, Costa Rica, Georgia, Serbia and Ukraine, "said the report" Hidden in plain sight ".
And although a percentage lower than 5% in Costa Rica and in Argentina can be comforting, compared to the percentages of other countries, the reality is not always the same.
"If you ask any girl, you will not justify it (for a man to beat his partner). What I do see is that when somebody lives it, then he justifies it because he denies the situation," says Nayla, a 20-year-old girl living in Buenos Aires.
"If, for example, my boyfriend beats me, my friend is not going to justify that violent act. But if it happens to her, she'll minimize it, she 'll say it's not violence, it was only once , impulsive act, "he tells BBC Mundo.
"Because I want to hit you"
Nayla's opinion is shared by an expert with several years of experience in gender in Argentina: Mabel Bianco, president of the Foundation for the Study and Research of Women (FEIM).
"Here they say: 'Because I want to hit you' (…) If you ask them coldly, no one accepts, but what you see in the treatment of some girls with their partners is that there is violence," he says in a conversation with BBC.
And it is that Bianco considers that in his country " the violence of couple is naturalized ".
A survey conducted in 2013 sheds light on this situation. It was made by the Ombudsman in the city of Cordoba, in the center of Argentina, to young people between 15 and 19 years old.
"According to your perception, in the relationships of young couples who beat who?" They were asked.
Of a total of 593 girls and boys, 51.8% stated that it is the man in the couple who knocks , 5.2% said that it is the woman who knocks and 32.04% answered that the two are hit.
Young, 15-19 yo, Argentina
Do you think violence in dating relationships continues in marriage?
24%

 It is "infrequent"

8%

 It does not follow
"To be unfaithful"
In the report "Violence against women in Latin America and the Caribbean" in 2012, the Pan American Health Organization (PAHO) conducted a comparative analysis of population data from 12 countries in the region and found that thousands of women believe that sometimes it is justified that a man beats his wife.
The report includes surveys whose samplings were designed to be representative of the female population in each country.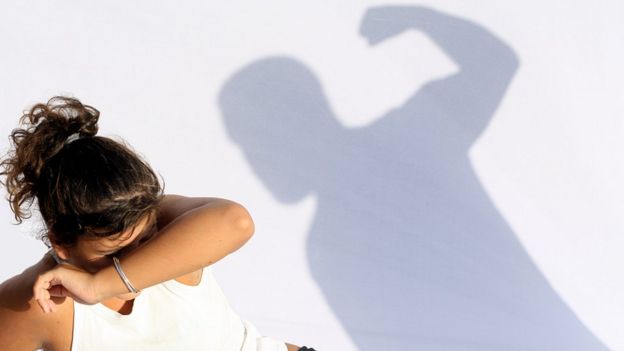 In several surveys women were asked, "once married or united," whether they agreed that beating the wife was justified for the following reasons:
Neglect of children or the house
He leaves without telling him
Refuses to have sex
Is untrue or suspected to be
Disobeys the husband
Ask the husband if he is unfaithful
Discuss or disagree with the husband
Burn food
And these were some of the results:
Women between 15 and 49 years old
They justified a man beating his wife for at least 1 reason:
15.6%

 Honduras, 2005/2006

13.8%

 Nicaragua, 2006/2007

5.3%

 Peru, 2007/2008

4.3%

 Dominican Republic, 2007
In Bolivia and Honduras , just over 12% said that "neglecting children or the home" was a reason
In Nicaragua , 11.3% considered that a justification is that the wife is unfaithful or suspected to be unfaithful
In Ecuador , 29.9% thought the same thing
In Paraguay , 2008: 22.9% of women aged 15-44 justified a man beating his wife for at least one reason. 20.5% said that the infidelity of the woman or the suspect that it was a justification
Panama's Comptroller's Office confirmed to BBC Mundo that there are approximately 55,795 women between the ages of 15 and 49 who believe there are circumstances that justify a man beating his partner.
That was one of the results of a survey published in November 2014, conducted by the National Institute of Statistics and Census of Panama and in which 978,862 women were interviewed.
"When you are looking for it"
The National Survey on Discrimination (Enadis) 2010 in Mexico reflects the situation in that country.
"Respondents were asked, on what occasions is it justified to beat a woman: 78% say that women are not beaten, 8% do not know if they have to beat, 6% for infidelity, 11% justify it for disobeying the husband or the parents, when it is sought, when they provoke it, "explained Ricardo Bucio, president of the National Council to Prevent Discrimination in that year.
This is surprising because normally in surveys of this type, people tend to answer with the duty to be and do not necessarily say what they think
According to Bucio, the segment of the population that most justified violence against women was young people aged 14 to 17 years .
Teresa Incháustegui, director of the Institute of Women of the Federal District in Mexico, has a long history in issues related to gender equity and feminicide in her country.
In a conversation with BBC Mundo, the sociologist commented that a survey conducted in her country in 2014 showed that between 38% and 40% of the respondents (of both sexes) had opined that "sometimes it was justified to beat women."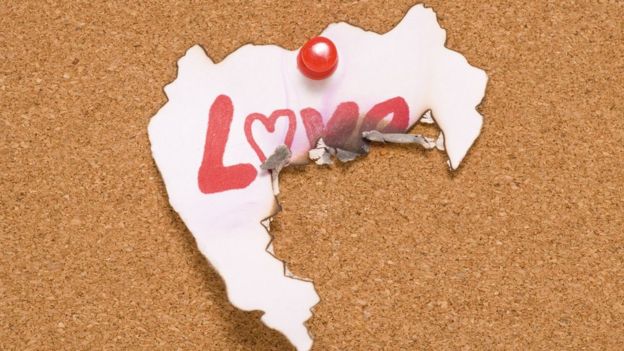 "This is surprising because normally in surveys of this type, people tend to answer with the right to be and do not necessarily say what they really think, which shows that there is still a perception that there are certain things that justify hitting a woman" , he said.
"The National Household Relations Dynamics Survey indicates that the number of women who consider that mistreatment in any form is wrong and should be reported, is around 17% across the country."
"That means we are still a long way from the fact that for most women and men , mistreatment of women is considered a crime, " she said.
But what makes millions of young women around the world justify a man's aggression toward his partner.
"The common thread for all reasons is that girls are not perceived to be the same (boys), that is, they do not have the same rights to decide on matters that affect their life, to express a different opinion or desire her partner, "Shelly Abdool, UNICEF's regional gender adviser, told BBC World.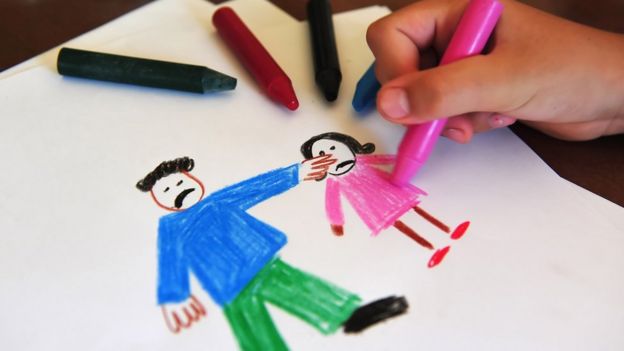 According to the official, that a girl witnesses domestic violence is a risk factor not only to be a victim in the future but to accept and normalize.
"Young women who have been abused as children or who saw them at home (against their mothers) tend to accept more than gender violence is part of one relationship of a couple , " he said.
And is that many cases of abuse begin in courtship.
"It's very worrying," Abdool said. "This is a problem that is not just for adult women, but for teenagers."
The environment
For Nancy Liscano, a Colombian educator with 25 years of experience, not only what the girl learns in her home determines the way she perceives the mistreatment of women, but also influences their self-esteem.
"It is worrisome to see how the media with films, novels and songs exacerbate the sensitivity of many young women with ideas that they end up assuming as normal: 'Without you I can not live', 'To love you have to suffer', 'If there is pain , there is no love ' , ' he who makes you mourn loves you ' . they are concepts that do not help the development of the personality of a young, they need to cultivate their self – esteem, autonomy and freedom , "he told BBC World.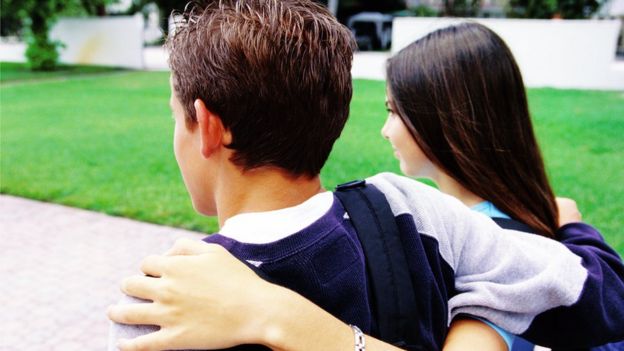 Abdool echoes this situation:
"With just listening to the lyrics of many songs in Latin America and the Caribbean, we realize that it reinforces the feeling that violence (gender) is acceptable and normal," said the official.
However, progress has been made in many Latin American countries to reduce violence against women, not only from a legislative perspective, but also from a feminine perspective.
According to Unicef, after analyzing information from six Latin American and Caribbean countries, at least 1 in 10 young women (15 to 19 years old) have reported having been victims of physical violence by their partners.
I always advise (my friends) not to stop the people who treat them like that, to leave it or to denounce it
In Bolivia, Colombia, Haiti and Peru more than 25% of girls who have been married or have lived with their partners reported physical or emotional abuse.
In Mexico, for example, Incháustegui recognizes that the number of women who consider violence against women to be reported has been growing.
Rosalia is one of them. She is 22 years old and comes from a rural Mexican community.
"I always advise (my friends) not to stop people who treat them like that, to leave it or to denounce it," he tells BBC Mundo.
And there are millions of young people around the world who think so.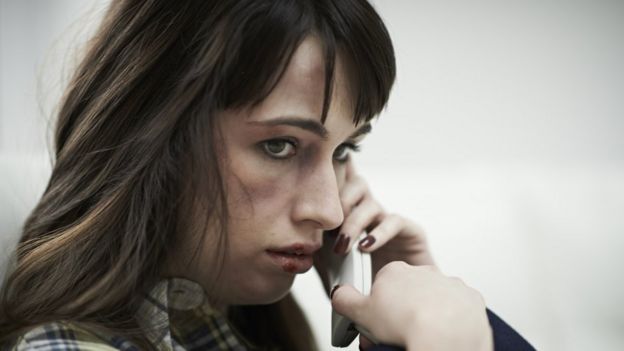 " There is no justification for a man assaulting his partner , either verbally or physically," he tells BBC Mundo Sofía, a 14-year-old Colombian teenager.
Her friend Miranda, a Spanish girl, intervenes: "You do not have to ask anyone's permission to leave . I do not think it's right for one person to impose on another what he has to do."
Both girls believe that if a young girl suffers some kind of abuse from her boyfriend she should talk to a trusted person.
" Do not keep quiet, let her tell someone, " says Miranda, who at the age of 14 advises what for decades human rights organizations have advised: denounce.