Daniel Cuevas Zúñiga was returning home by bicycle after a night shift in the south of Stockholm, Sweden, when he stopped to pick up an object he found on the ground.
Police believe that Cuevas Zúñiga, a 63-year-old Chilean who emigrated to Sweden in the mid-1980s and worked in a nursing home, confused the object with a toy.
But it was a hand grenade that exploded as soon as he touched it and killed him almost instantaneously.
His wife Wanna was in front of him. The explosion threw her to the ground.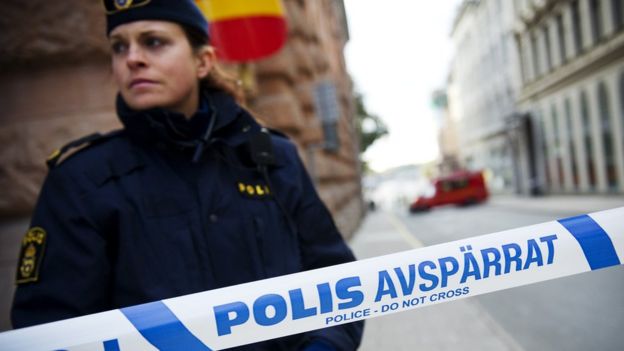 Splinter marks can still be seen on a light pole near where the incident occurred.
"How can there be a grenade on a bicycle trail?" Wanna told local media later.
"My opinion of Sweden has changed, he asked me how such a thing could have happened … I am completely traumatized."
Part of the deal
The number of explosions caused by hand grenades has increased in recent years.
Less than 5 exploded in 2014, but in 2017 they did at least 20 and another 39 were confiscated by the police.
It's easy to get these explosives, says Reine Bergland. The gangs sell hand grenades for a few hundred Swedish crowns (a few tens of dollars).
"Sometimes, when (someone) buys weapons, they receive grenades as part of the agreement, let's say they give them a couple of hand grenades," Bergland explains.
Violence
The increase in the possession of hand grenades – which mostly come from the wars of Yugoslavia of the 90s – has become a central element in the algid debate in the European nation about the increase of violent crimes, a few months of presidential elections.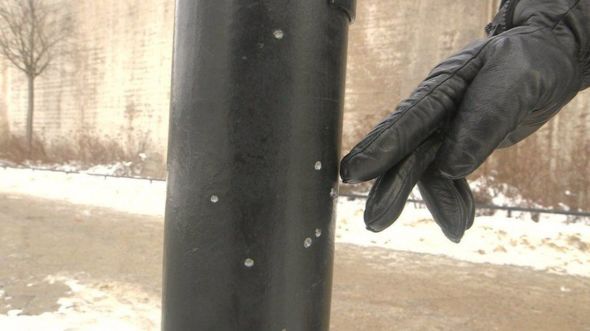 The rate of violent crime in the suburbs of large Swedish cities has increased in recent years. The authorities point to gang-related crimes.
Last year there were 306 shootings that left 41 dead.
In 2011, there were only 17 victims.
Violence has transformed certain parts of the capital into "non-access zones" for paramedics, says Henrik Johansson, former director of the paramedics union.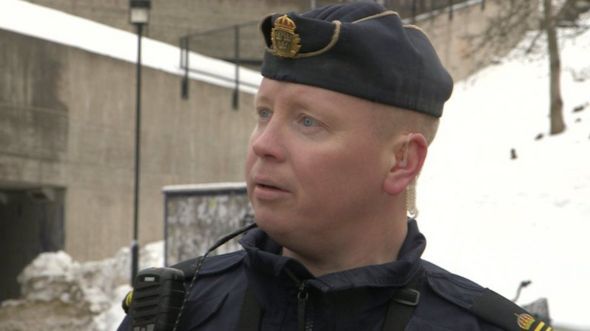 "People who live in these areas are very afraid of calling the police or asking for help from ambulances, they are afraid of the consequences for themselves and their families."
The police acknowledge that there are about 60 vulnerable areas but do not accept that they are described as "no access", a term loaded with too much meaning in Sweden.
After all, the issue of violent crimes in the European nation and those who commit them has become part of an ideological war.
In February of 2017, the president of the United States, Donald Trump, linked this problem to the arrival of immigrants to Sweden.
"Sweden, they received many, they have problems that they never thought were possible," the president said.
Integration
Self-proclaimed as a humanitarian power, Sweden was the country in Europe that received the highest number of asylum-seekers per capita during the 2015 migration crisis.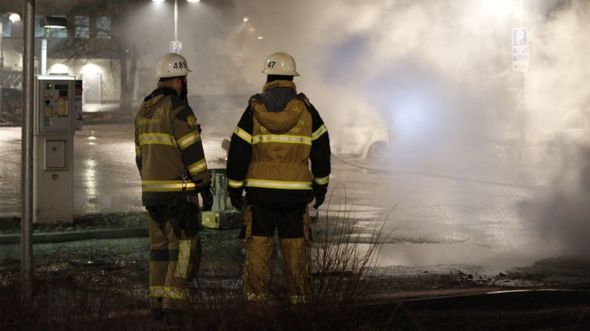 Many were refugees fleeing the war and abuses in Iraq, Syria, Afghanistan and Eritrea.
There is very little evidence to argue that migrants are responsible for the increase in violent crime.
But Sweden – a country that many take as a model for its social policies – has not been very successful in its attempts, over the past 20 years, to integrate migrants.
A short distance from the center of Stockholm, the suburb of Rinkeby is an island of state apartment buildings that even snow can not make them look more beautiful.
Some riots last year gave a very bad image of this neighborhood inhabited mainly by immigrants and their children.
There are people angry about the way their neighborhoods have been stigmatized, especially by the right, and they say they feel they are being marginalized.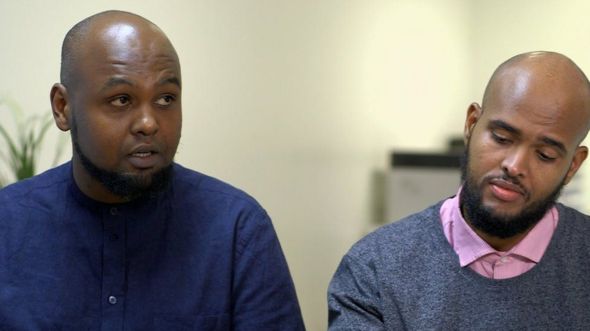 Hashim and Ameen, both of Somali origin, helped create a local group against violence. They accept that some types of violent crimes are increasing, but accuse the government of not investing in these neighborhoods.
"Instead of looking for a solution to these complex problems, they call them 'non-access areas.' That is putting labels, making it easier for the police to decide for people, rather than including people in decisions," he says. Ameen.
"I do not think that Swedish society is very open to immigrants, there is a lot of xenophobia, " Hashim adds.
Defense of immigrants
The government denies that immigrants are causing an increase in violence.
"The problem that is causing problems today, was born mostly in Sweden … This is a problem of integration and a matter of social inclusion," said Justice Minister Morgan Johansson, a center-left Social Democrat. .
"1% of the population in our Swedish prisons is from Syria, another 1% from Afghanistan."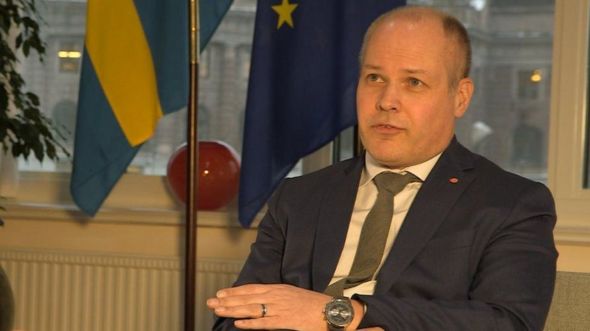 The government insists that it is firm against crimes and that it is attacking its causes.
But as many in Sweden express concern about violence, it may be harder to convince them to accept that a large number of immigrants will not generate more social problems in the future.
The Justice Minister acknowledges that violent crime will be an issue in the September elections, but he would prefer that voters concentrate on economic growth.
Meanwhile, the far right in the country is trying to emulate the success of other anti-immigrant parties in the rest of Europe.