When Dr. Rangan Chatterjee, from the United Kingdom, first received a 16-year-old boy who had self-harmed and ended up in the emergency room, the first thing he thought about was giving him antidepressants.
"But I talked to him and it seemed to me that his use of social media was having a negative impact on his health."
So instead of medicating he proposed a simple solution: he should try to disengage from social networks.
At the beginning, eliminating its use one hour before going to bed and, with the passage of several weeks, increasing it to two hours in the morning and two hours before going to sleep .
"After six months he said he felt significantly better and I received a letter from his mother saying he was happier at school and more integrated into the community."
That and other similar cases have led Chatterjee to question the role that social networks play in the lives of children and young people. And it's not the only one.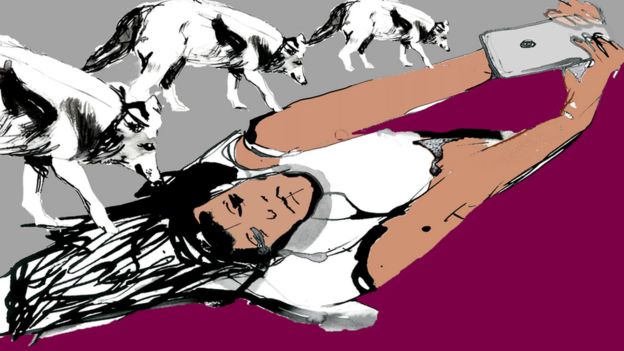 An "intrinsic link" to mental health
A few weeks ago a hundred experts on child welfare in the United States asked Mark Zuckerberg, the founder of Facebook, to close Messenger Kids, an application developed specifically for children aged 6 to 13 , arguing that it is an irresponsible platform.
A 2017 study by the Royal Society of Public Health in the United Kingdom, with 1,500 young people aged 11 to 25 years, concluded that Snapchat and Instagram were the social networks most likely to inspire feelings of anxiety and inadequacy .
Seven out of ten said that Instagram made them feel worse about their body image, half said that Instagram and Facebook exacerbated their anxiety and two thirds that Facebook worsened cyberbullying.
Shirley Cramer, who led the study, concluded that social networks are now " intrinsically linked to mental health ."
"They have become the space in which we form and build relationships, we express ourselves and learn from the world around us."
Although Facebook, Twitter and Instagram officially prohibit accounts of children under 13, in practice they can not verify the age of their users, and that is one of the problems that the British health authorities have posed to social networks.
According to a study of 2017 of the British entity that regulates the mass media, half of the children of the country of 11 and 12 years had a profile in one of those social networks.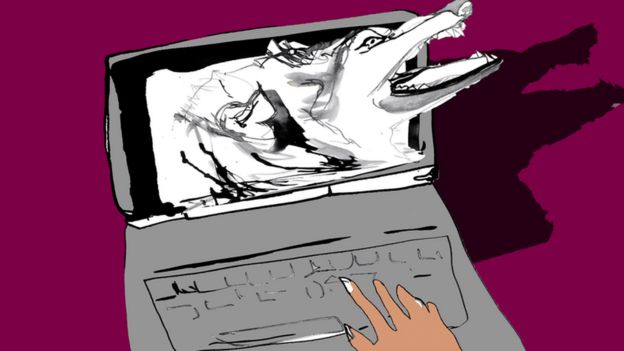 "Some children purposely lose or break their cell phones"
The psychiatrist Louise Theodosiou has noticed an increase in cases in which social networks are a contributing factor to depression, anxiety and other mental problems in children.
The problems are varied and complex : they range from addiction to gaming platforms and social networks to cyberbullying , including the incidence of feelings of being inadequate , caused by the constant bombardment of images of other people's lives.
"In the last two weeks I have seen two children who asked for more appointments because of cyberbullying," the psychiatrist told the BBC, "some children purposely lose or break their cell phones to end the messages that anguish them."
According to Theodosiou, cyberbullying can have a more intense effect than bullying in the school playground.
"Any harassment outside of the internet is limited to a specific environment, but on the computer, at home, it is as if you were harassed in your own room ."
Another of the groups of minors who most concern him, although "fortunately" the cases are "rare", is that of children who stop going out due to their addiction to social networks, to gaming platforms or both.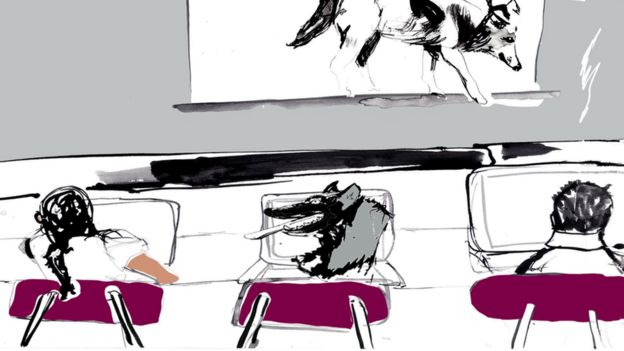 These children often refuse to leave for appointments with the psychiatrist, so different health professionals have to visit them at home to deal with the problem.
It can take months to convince them to leave the room.
"These guys live in a fictional world , sometimes to the detriment of their physical health, they may have a physical problem, like a toothache, but they still do not want to leave their virtual worlds," Theodosiou said.
According to the expert, even for children whose use of social networks is considered normal, there is danger in the way the internet has become a channel to access the lives of others, including celebrities.
"Young people have the need to compulsively look at others and they get upset because they feel their lives are not like that," said the psychiatrist, "my impression is that they believe that their friends have lives better than theirs , even if they only see one version idealized from the lives of others. "
---
What can parents do?
The psychiatrist has also seen how difficult this experience can be for parents. You've heard the case of some who sleep with the router to make sure their children do not connect to the wireless network in the middle of the night.
These are some recommendations that experts and parents have shared:
Monitor how much time children spend on the internet and make sure it does not interfere with activities such as socializing, eating, sleeping or exercising.
Consider banning electronic devices during meals and one hour before sleep.
Talk regularly with children about what they do on the internet, what they shared today, who they became friends with and how it affects their mood.
Remember that Facebook, Twitter and Instagram are for people over 13 years old. With younger children consider having regular access to their passwords to monitor content.
Encourage children to use the internet for creative purposes: to help with homework or to create their own content.