The long dispute between Israel and Iran that is unfolding in Syria reached a dramatic moment at the beginning of May.
The launching of Iranian rockets against positions of the Israeli army in the area of the Golan Heights – which in itself were a response to previous Israeli air strikes against an Iranian base in Syria – provoked a major Israeli offensive.
Warplanes attacked about 50 Iranian targets in Syria, virtually all known bases or facilities in Iran, analysts said.
That caused damage to the Iranian forces that will take months, if not years, to recover.
But it is increasingly clear that the attack could change regional dynamics even more. And events in the Golan Heights could generate additional momentum.
This southwestern area of Syria, which includes the province of Quneitra – which borders on Israeli positions – appears to become the focus of a new assault by Syrian government forces.
The possible battle here could be a new conflict that raises tensions between the three external actors with the most important strategic interests in the country; Iran, Israel and Russia .
Balancing act
The relationship between these three countries is unusual, to say the least.
Iran and Israel are enemies of all life. And Syria is quickly becoming the most dangerous front of their rivalry.
Iran's response to Israel's air strikes in Syria that aggravated tensions between Tehran and Tel Aviv
Russia and Iran were the main military patrons of the Assad regime in Syria. Without them, he may well have been kicked out of his office long ago.
But Moscow also has close ties with Israel.
Israeli Prime Minister Benjamin Netanyahu was recently an honored guest at the important military parade in Moscow on Victory Day.
How does Russia balance its ties with Iran and Israel? Are your strategic interests in Syria divergent?
The surprise factor in the Israeli air campaign to limit and, if possible, reverse the consolidation of pro-Iranian forces in Syria is Moscow's passivity.
Russia, nominally an ally of Iran, has its own air base in Syria with powerful radars and surface-to-air missiles that could significantly hamper Israeli air operations if they so wished.
How Syria can be the scenario that intensifies the conflict between the United States, Russia, Iran and Israel
But until now they did not do anything.
In fact, they cleared the airspace over Syria and Lebanon for Israeli air operations to run their course.
Moreover, there is a permanent hotline between Israeli and Russian headquarters in Syria to ensure that Israeli attack missions do not conflict with Russian air movements.
Strategic interest
From this arise some questions: what conclusion should be drawn from the behavior of Russia?
What is the meaning of Moscow and Tehran no longer agree? And what could this produce in the undeclared war between Israel and Iran?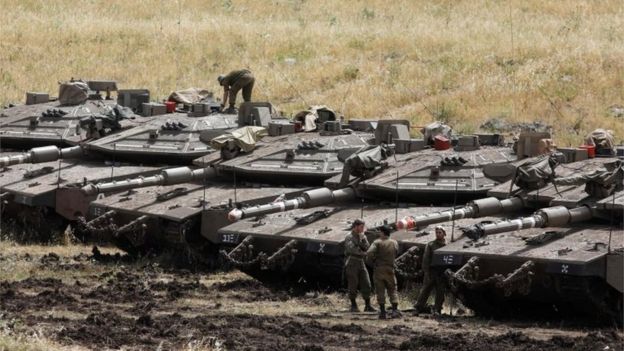 At first, everything was much simpler.
When the Assad regime seemed to be crumbling in August 2016, its allies felt compelled to come to their aid.
Russia through the air force and Iran with its various allied militias , including Hezbollah in Lebanon, backed the forces of President Asad on the ground.
"Weaving the carpet": Iran's strategy in Syria in support of the government of Bashar al-Assad
In this sense, the Russian and Iranian objectives were aligned, both to stabilize the military situation, and to allow the regime to go on the offensive and recover part of the territory it had lost.
For Russia, it was all about giving support to a long-time ally. Their relationship dates back to the years of the Cold War.
Moscow was alarmed by the growing instability in the region, fearing that the advance of the Islamic State would end up igniting the passions closer to Russia's borders.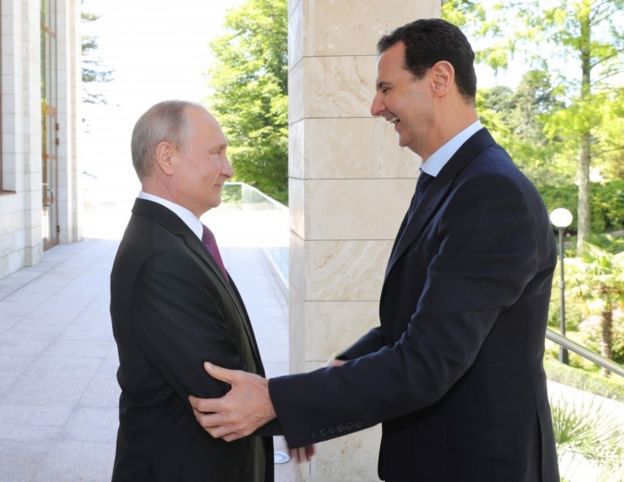 There were also geostrategic considerations.
Syria, with its small Russian naval base (which is now expanding), represented a small toe for Moscow in the Middle East. A region in which he was eager to renew his influence when he saw that Washington was in decline.
Iran also came to the aid of an ally, but made geostrategic calculations in its policy.A weak and fragmented Syria would not do much to limit Israel.
In turn, Israel sees Iran and its potential search for nuclear weapons as an existential threat.
Iran itself sees Israel's far-reaching military power as a considerable threat and an obstacle to its regional ambitions.
Therefore, if the al-Assad regime stabilizes and the Iranian forces (or other proxy militias) consolidate in Syria, Israel could be confronted closer to its own borders.
The Iranian "corridor"
We must also consider the growing influence of Iran in Iraq.
President Asad's continuity could support the prospect of a land corridor that would extend through Syria and into Lebanon , which could one day allow weapons and military supplies to reach Hezbollah.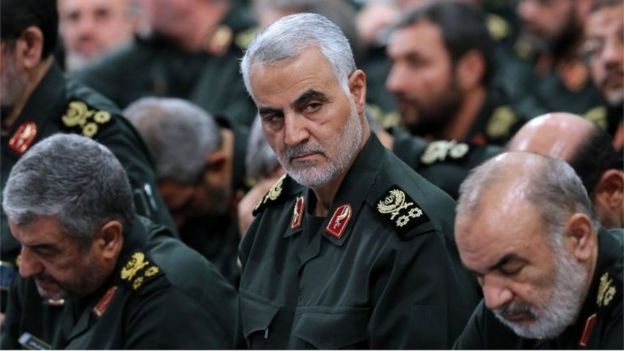 For now, a large part of the shipments of rockets and war equipment passes by air. And such supply routes could be interrupted some day.
Iran remains a revolutionary regime eager to export its message to the Arab world.
Rising victories of the Asad regime provided that a variety of pro – Iranian forces were established in Syria .
From units of the Revolutionary Guard Corps to a broad spectrum of militias, a kind of foreign Shiite legion recruited in Pakistan, Afghanistan and elsewhere.
Israel has been waging a major propaganda battle to convince the world that Iran is seeking a permanent military presence in Syria and claims that this is something it will not allow.
The militias at bay
The growing tensions provoked a great diplomatic activity between Israel and Russia.
This week, the Israeli Defense Minister, Avigdor Lieberman, is in Moscow to talk with his Russian counterpart, Sergei Shoigu.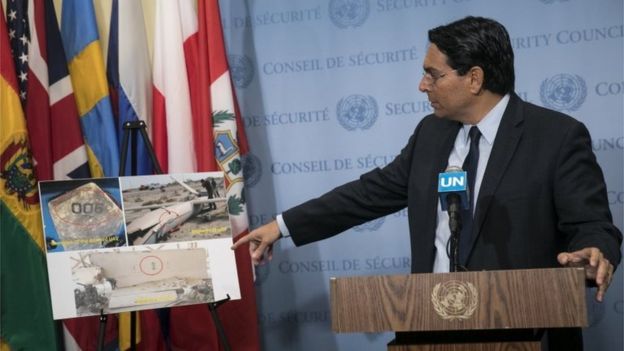 Everything indicates that Russia has been alarmed by the ferocity of Israel's attacks on Iranian facilities, with fears that if a conflict that threatens Assad's power continues to erupt.
Russia seems ready to back a plan according to which pro-Iranian forces can not get closer to Israel's borders.
In the short term, this would mean that the pro-Iranian militias would be far from any new offensive by the Assad regime in the south of the Golan.
But it is probably temporary.
Israel opposes the Iranian military presence in Syria per se and most of its air strikes have been very far from the Golan.
And it is unlikely that Iran, with its own interests in mind, will meekly withdraw.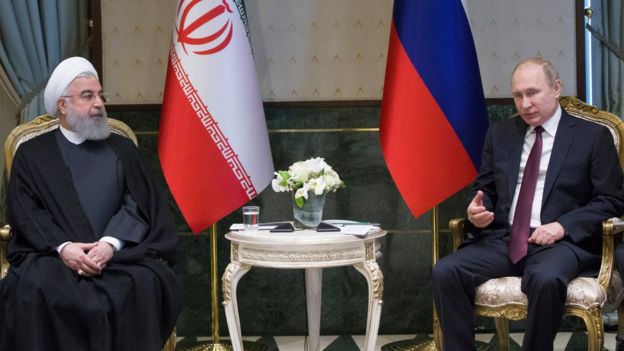 Russian President Vladimir Putin called for all foreign forces to be withdrawn from Syria.
Just a few days ago, his foreign minister, Sergei Lavrov, insisted on the request and said that only Syrian forces should be deployed in the south of the country.
But what influence do the Russians have on Tehran and its allies?
Moscow clearly wants to stabilize the situation in Syria by allowing the Assad regime to "declare victory".
Iran is an essential ally on the ground to achieve this goal.
But the regional struggle between Israel and Iran looms.
After apparently having decided that it will give Israel free space in the skies, Russia could find a less receptive audience on land in Tehran.