The total world military spending reached 1.7 trillion dollars in 2017. And only the United States spent US $ 610 billion in 2017.
The first economy in the world is also the country that spends the most in Defense, but it is not remotely the one that has a greater "military charge", as the experts refer to the weight Defense spending has in relation to the wealth generated by each country, measured in terms of Gross Domestic Product (GDP).
In 2017, US military spending represented 3.1% of its GDP, equivalent to just over a quarter of the percentage spent by the country that spent the most, according to the estimates of the Stockholm International Peace Research Institute (Sipri).
In fact, with this result, Washington does not even enter among the 20 states that devote a greater part of their wealth to the D efensa sector .
These are the 10 countries that top this list.
10.- Bahrain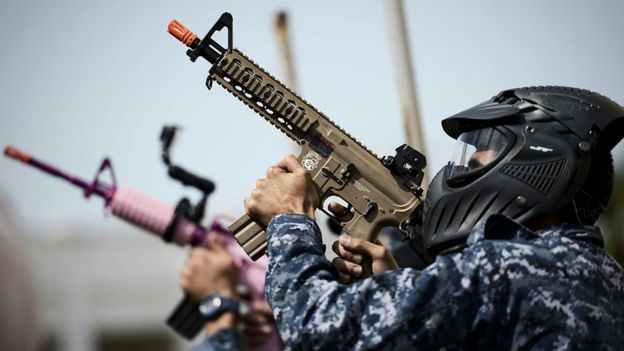 Bahrain is an archipelago ruled by a Sunni monarchy but most of its 1.4 million inhabitants are Shiite Muslims, which has been the cause of numerous internal tensions.
In 2011, during the uprisings in the so-called Arab Spring, forces of the Gulf Cooperation Council were deployed in the country to help control the protests.
In 2017, it allocated US $ 1,396 million to its defense spending, equivalent to some $ 936 per capita and 4.1% of its GDP, according to estimates by Sipri.
9.- Russia
In 2017, Russia recorded the first decline in its military spending since 1998 with a drop of 20%, to settle at US $ 66,335 million, equivalent to 4.3% of its GDP.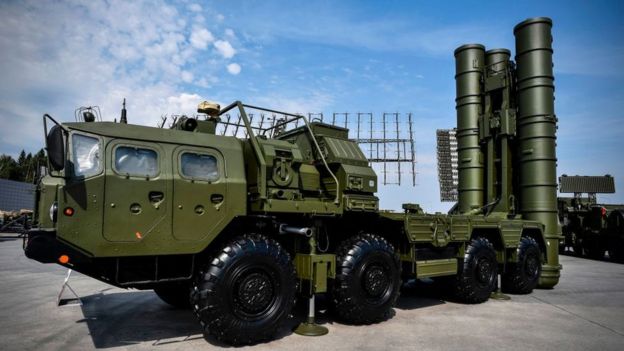 According to Siemon Wezeman, principal investigator of Sipri, this decrease is a consequence of the economic problems that the country is going through since 2014 , because for Moscow the modernization of its Armed Forces continues to be a priority.
8.- Lebanon
Of the 10 states with the most "military cargo" in the world, six belong to the Middle East. Lebanon is one of them.
The country experienced a long civil war between 1975 and 1990 and since then its political life has been marked by strong internal divisions.
Its domestic and foreign policy has been influenced by neighboring Syria , as well as by the strength of the Islamist group Hezbollah, which in 2006 faced a war with Israel.
Its defense spending in 2017 reached US $ 2,441 million, equivalent to 4.5% of its GDP.
7.- Israel
Since its creation in 1948, Israel has been surrounded by hostile countries.
This situation was partially mitigated thanks to the peace agreements he signed with Egypt (1979) and Jordan (1994).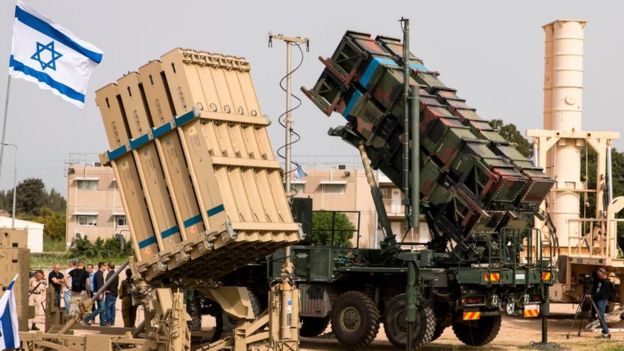 However, it still has strong adversaries on its borders such as the government of Syria and the Lebanese Hezbollah militia , allies of Iran, one of the most virulent antagonists of the Hebrew state.
According to Sipri, Israel's military spending in 2017 was US $ 16,489 million (4.7% of its GDP).
6.- Jordan
Jordan achieved its independence in 1946 and since then it has been subjected to numerous tensions from a conflictive environment.
In 1967, during the Six-Day War against Israel, it lost control of the West Bank and East Jerusalem, territories it occupied since the first Arab-Israeli conflict of 1948.
In 1984, he signed a peace agreement with Israel, which does not free him from the rest of the security problems that afflict the region, such as the one represented by the self-styled Islamic State .
In 2017, it dedicated US $ 1,939 million to the defense area (4.8% of its GDP).
5.- Algeria
Algeria has experienced strong episodes of violence throughout its history as an independent nation that began in 1962. Many of these have been derived largely from the tensions between the religious and secular sectors of their society.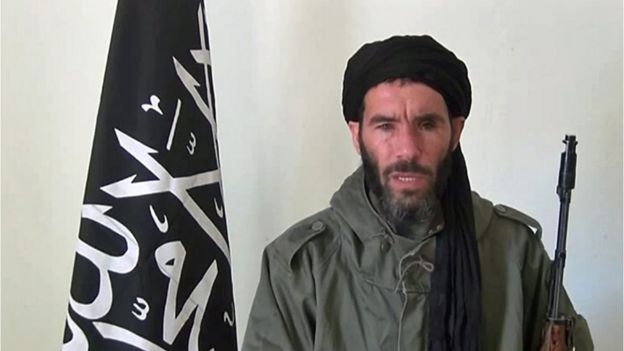 Between 1992 and 1998, the country suffered a violent internal conflict that caused more than 100,000 deaths after the cancellation of elections in which it seemed that the Islamic Salvation Front was going to prevail.
Since then, the country has continued to be affected by a low intensity local Islamist insurgency, but it has also suffered attacks from transnational groups such as Al Qaeda from the Islamic Maghreb.
In 2017, it recorded a Defense expenditure estimated by Sipri at US $ 10,073 million, equivalent to 5.7% of its GDP.
4.- Kuwait
With an area of just 17,818 square kilometers and less than three million inhabitants, Kuwait is a small constitutional monarchy surrounded by powerful neighbors: Saudi Arabia, Iran and Iraq.
The country hosts several US military bases from where a part of the forces of the international coalition fighting against the self-styled Islamic State .
In 2017, it had a military expenditure of US $ 6,831, equivalent to 5.8% of its GDP.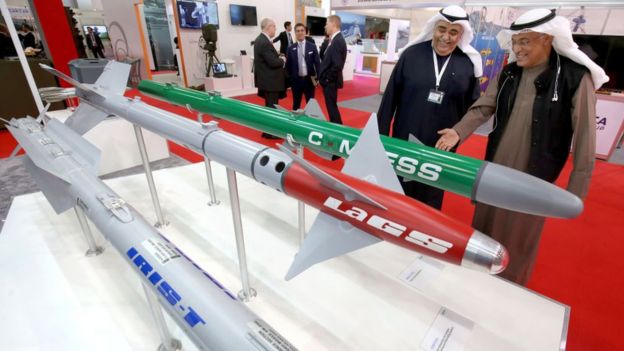 3.- Congo
With 6.2% of its GDP destined for military spending, the Republic of Congo is the African country that devotes a greater proportion of its wealth to the D efensa sector, adding US $ 484 million in 2017, according to Sipri's estimates.
The country has experienced numerous episodes of internal conflict and is chaired by Denis Sassou-Nguesso, an ex-military man who governed the country between 1979 and 1992 and who returned to power in 1997, where he has remained until now.
2.- Saudi Arabia
Since 2015, the Saudi government leads a group of countries fighting in Yemen against the Houthi forces that face the leader Abdrabbuh Mansour Hadi and have the support of Iran.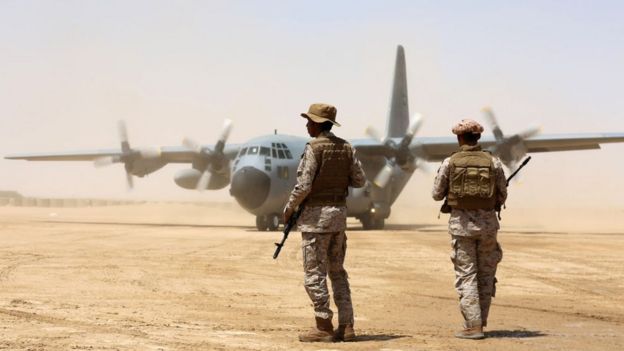 That scenario is just one of several in which Riad and Tehran wage a pulse for regional hegemony. The Saudi monarchy also participates in the international coalition against the self-styled Islamic State.
According to Sipri, in 2017 this country allocated US $ 69,413 million to military spending (10% of its GDP).
1.- Oman
Located in a strategic location in front of the Strait of Hormuz, one of the most important hydrocarbons passes in the world, and with neighbors like Iran, Saudi Arabia and Yemen , the Sultanate of Oman has steadily increased its military spending during the last decade.
In fact, it became the country in the world that more money destined to its defense.
In 2017, its military spending stood at US $ 8,686 million, equivalent to 12% of its GDP.