For a president like Donald Trump, who claims the slogan "never give up," the reversal of his policy of separating immigrant families detained at the US border is a special concession.
Politically cornered by the widespread indignation that caused the forced removal of thousands of parents and children, Trump signed an executive order on Wednesday to end this procedure that until a day before qualified as inevitable.
"It's about keeping families together while making sure we have a strong border," the president said when announcing the decision in the White House.
Trump sought to limit the scope of his retreat, warning that he maintains the "zero tolerance" that involves criminally prosecuting adult immigrants who cross the border with Mexico without papers, mostly from Latin America.
But instead of separating them from their children while their trials are being processed – as he has done in recent weeks by alienating some 2,300 of his parents – the government will seek to keep families together indefinitely.
The change comes in the face of a growing clamor for images and audios of children crying during border arrests or in detention centers, with political or moral questions from outside and nacinies, even from Trump's allies.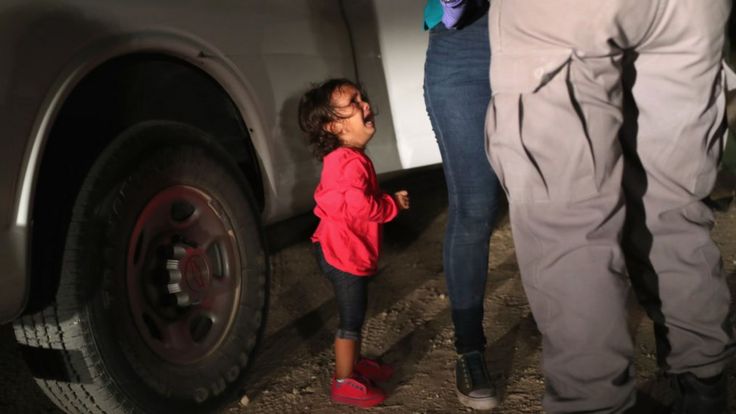 "This looks like a dramatic turnaround, but the Trump government was in its most politically difficult position," says Mark Peterson, a professor of political science and law at the University of California, Los Angeles, at BBC World.
But nothing indicates that the president has managed to completely deactivate this crisis: in fact, he did not even stipulate that families already separated can rejoin immediately.
"The wrong topic"
From the very beginning of his term, Trump marked as a priority the fight against undocumented immigration, with an aggressive rhetoric that has earned him accusations of xenophobia and racism.
But only in recent weeks has his government pushed to the letter "zero tolerance" that generated the separation of immigrant families on the border.
The objective of this policy is to stop an increase in border crossings that has angered Trump, who until this week justified the policy of separation of families.
"I do not want children removed from parents, and when you prosecute parents for coming illegally, something that must be done, you have to take the children out," the president said Tuesday.
But this policy generated an important rejection of opponents, activists and members of Trump's Republican Party, as well as of all former first ladies living in the United States. and religious groups, including some that make up the president's electoral base.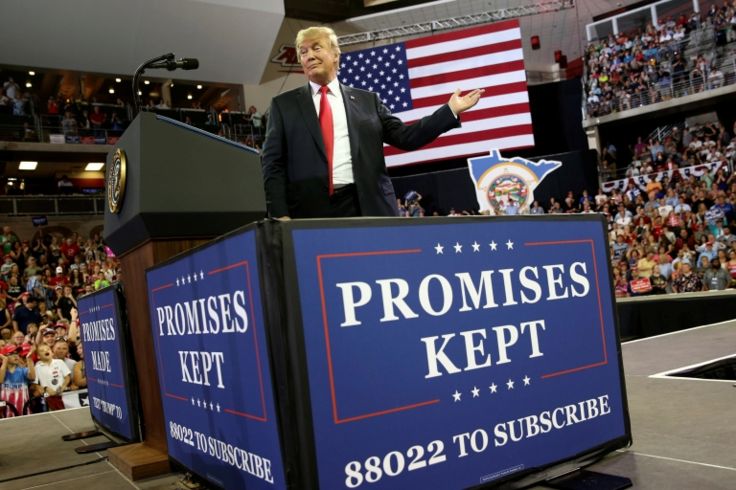 Trump falsely accused the Democratic opposition of being responsible for family separations, for refusing to pass the immigration laws he claims.
However, his executive order on Tuesday shows that he can define how he treats undocumented immigrants .
Trump is accused by the opposition of having used immigrant children to pressure Congress.
And analysts believe that, with this crisis, the president lost political capital and credibility to lead the immigration debate, even among Republican congressmen facing a difficult mid-term election in November.
"This is the wrong issue for them, the last thing they want to defend, they are not going to seek leadership (from Trump) or their direction in immigration policy now," Peterson anticipates.
"Creating fires"
Simultaneously, the measure adopted by Trump on Wednesday left several doubts open.
To begin with, government officials have ruled out that the executive order allows a soon reunion of the families that were already separated, and their future would depend on the legal processes open to adults.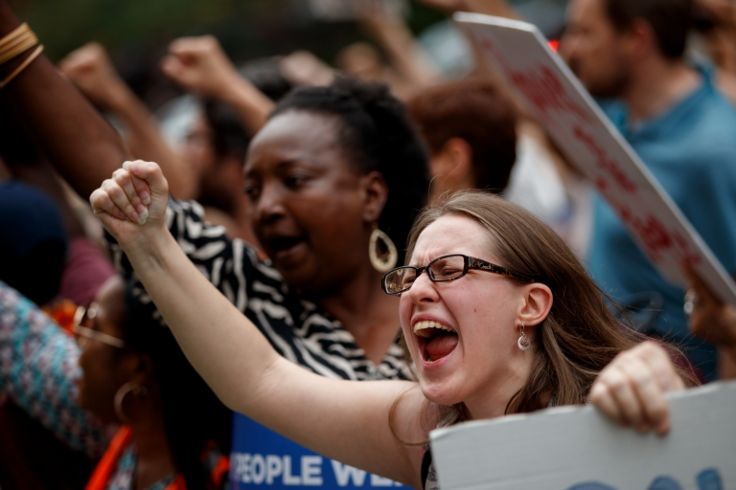 On the other hand, the government is legally barred from keeping minors in family detention centers for more than 20 days.
Trump wants to keep the families detained together indefinitely, but if that means more than 20 days then it would require judicial authorization.
What would happen to minors if that authorization is rejected? Would they be separated from their parents anyway?
Trump's executive order says it will keep immigrant families together according to "available resources." The government plans to seek or create facilities for that.
But what will happen to families in the meantime?
The White House avoided clearing these doubts immediately and the concern won over activists such as Clarissa Martinez, deputy vice president of UnidosUs (former National Council of La Raza, the largest Latino advocacy organization in the US).
" The concern is that now they go from imprisoning children and their parents separately to imprisoning them (together) indefinitely." Here is the same question: what is the objective? To have an orderly immigration system or to imprison immigrants? says Martinez to BBC World.
And it foresees lawsuits on several fronts against the government.
"They are creating fires and they want them to give them a prize when they try to turn them off halfway, or when they move from that fire to start another," he says. "That's what we're seeing here."