Leaving the cell phone to children from an early age has become a very common scene among families around the world.
The problem, as many pediatricians point out, is that a telephone is not a toy .
"We have to teach them how to manage their education with the screens," María Zabala, a Spanish journalist specialized in citizenship and digital education.
But later, with the arrival of school age and adolescence, the million dollar question arises: ¿ When should I buy my son a mobile phone?
"We are looking for a quick response that resolves miracles, but there is not," explains Zabala.
The Venezuelan María Álvarez, who runs from the US city of San Francisco the Common Sense Media Latino Community , a nonprofit organization that offers advice to families on aspects related to technology, says it is a "global dilemma" .
"It's a very frequent question that is determined by the lack of experience of the parents, and the answer does not have magical numbers," says the specialist.
Children usually blackmail to get it. "All my friends have one (and I'm the only one who does not)" it is the most common phrase.
But how should parents act?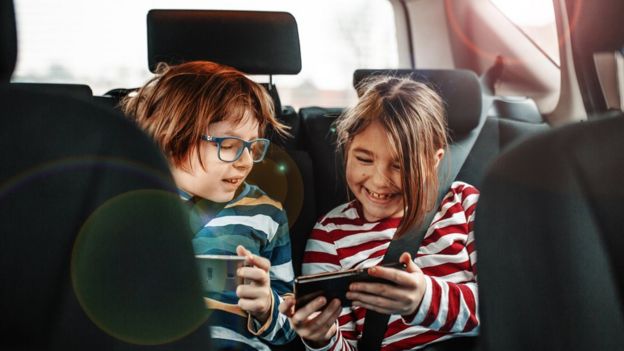 The social change
The figures vary according to the regions.
In Europe, 46% of children aged 9 to 11 have their own cell phone, according to the Net Children Go Mobile organization.
However, the statistics of the United States indicate that in this country it happens before: around 8 years. And in Latin America it is at 12 years old when most children-60% – receives its first own mobile phone.
At that age, Zabala points out, it is when social change begins .
"Before age 12, children do not usually need a smartphone because they can use other tools that are in the house, such as a tablet or computer."
"At the age of 12 or 13 an element of socialization is added, so we can consider giving them their first telephone, although it will always depend on how the child is".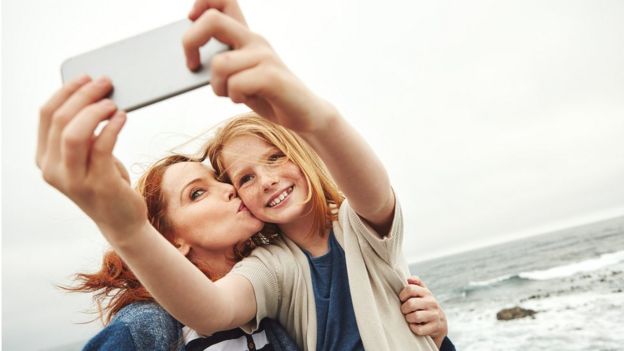 Setting standards
American pediatrician David Hill, from the American Academy of Pediatrics (AAP), sums it up: "The question is not what age to give a phone to our son, but what kind of phone ."
"It does not necessarily have to be a cell phone from which you can surf the internet," he tells BBC Mundo.
In that same line, Álvarez points out that, more than his age, we must assess his level of maturity.
But it is also important to analyze the reasons that justify why we want to give a mobile phone "and if you really need it or if we are giving in to social pressure".
The most important thing, warns the specialist, is to establish some rules .
For example, you should not eat with any appliance nearby and, above all, you must force them to turn off the phone one hour before going to sleep. And establish consequences every time they do not meet a rule.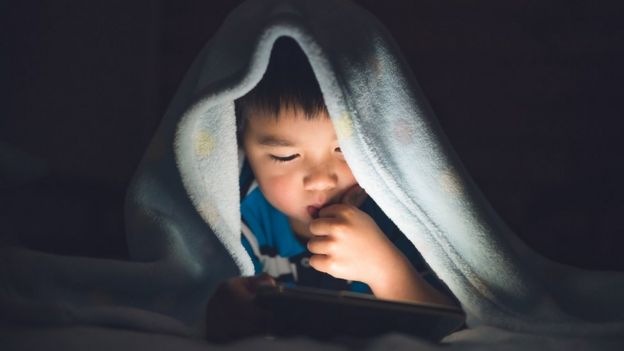 Hill agrees. He adds that those rules must be decided before giving the phone to the child and also to "get involved in the decision to purchase the phone" process.
For this, he warns that it is important to create a plan that limits the technological consumption of the house.
But as important as setting the standards is to lead by example. "Parents have to prevent children from sleeping with their cell phones in the room, but they have to be the first to do it".
"The blue light of the phone has a negative effect on the hormones that guarantee deep sleep."
"And I hear many cases of families whose children are put to use cell at 2:00 or 3:00 in the morning. N No child can perform if you do not sleep well."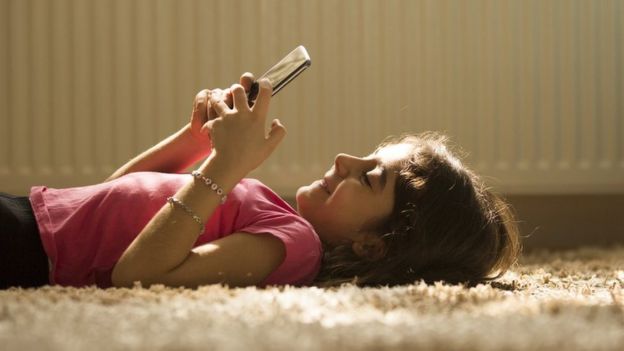 "Too much autonomy"
Zabala, mother of three children and author of the iWomanish family education blog , says that the important thing is to keep in mind that the digital world has dangers that do not exist in the real world. For that reason, he agrees with Álvarez that it is vital to set certain limits .
"Just as you do not let your child go out alone on the street before a certain age, you should not allow him to download certain applications either," he says.
For this, it advises to follow four guidelines :
Put aside prejudices : not all children are the same.
Find the right moment : do not offer it as a gift, but as something that you lend it.
Set up the phone properly : with a user account in which the child is registered as a minor, so that you need your approval each time you want to download an application.
Establish norms and talk more : it is not about prohibiting, but about establishing rules of use and educating them in the use of technology.
For the Madrid expert, the key is not to give children "too much autonomy" and "to educate them so that they learn to manage the technology to which we give them access".
"With a child of 14 or 15 years it is more difficult to set limits, but with one of 12 it is easier, they have to learn that they must gain the trust of their parents before having access to certain things, as in other aspects of life. "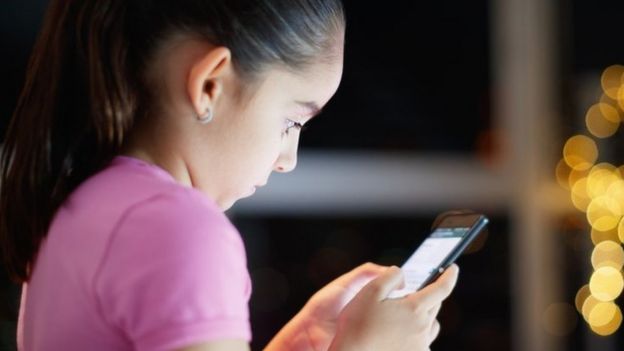 Zabala argues that parental control tools can be useful in determining how to use the cell phone.
Álvarez and Hill, on the other hand, say that although they are recommendable "as a first step", there comes a time when they cease to have an effect, because the cunning of the children often invalidates the controls.
"The parents have to know that giving a mobile to their children is to start a completely new stage, both for the family and for the relationship with their children, to put the world in their hands," Álvarez concludes.

5 basic questions before giving your first cell phone
Do you need to use it for a security issue?

How can you set certain limits?

Do you think he will use it responsibly?

How responsible is your child?

Is being in touch with your friends more beneficial to the child?