With the rise of snatching incidents all across Pakistan and particularly in Karachi, it is very important for us to be educated about what needs to be done if, God forbid, you or someone you know has been in such incident. Almost 90% of Karachi's population has been a victim of one or multiple snatching events however not many are aware of the proceedings that should be done right away. A recent case of mobile snatching in FB area, Karachi resulted in an amazing outcome. 
Sara* was on her way  to work when four snatchers on two bikes attacked her office van and took all their belongings including bags, phones, jewelry etc. Sara and her friends were traumatized but decided not to be the victims and do everything they could to get their belongings back. Through a simple IMEI code and contacting the right people, Sara was able to get her phone back in two weeks. 
Each mobile phone has a fingerprint that makes it unique (and protects it).
It is a 15-digit number that identifies it. It's called International Mobile Equipment Identity: IMEI .
It consists of four sections: the first six digits – Type Allocation Code (TAC) – explain the country in which it was created, the next two – Final Assembly Code (FAC) – let you know who the manufacturer is, followed by the number of series (SNR) and, finally, a check digit (although not all of them have it).
You can obtain it in several ways:
Mark the code * # 06 # on the keypad of your cell phone: The IMEI will be automatically displayed on the screen.
Click on the "Settings" menu, under the option "About the phone" and you will find it.
Look under the battery ; You will see a sticker with the printed number.
Look for it in the device box , on the back of your phone or in the tray of your SIM card (if it's an iPhone).
All right. You already have your IMEI code and you know what it means. But why can you use it?
1. Block the cell phone
One of the most popular uses of the IMEI is to be able to block the phone if it is lost or stolen .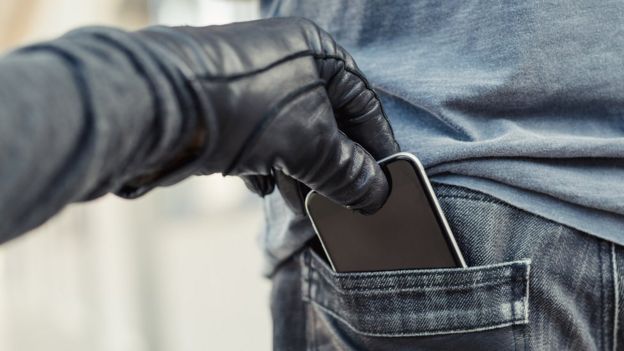 Image caption Thanks to the IMEI you can lock the phone remotely if it is stolen.
Simply call your operator and provide the code: the terminal block will be immediate.
The number will also serve to report the theft (the more data proportions, the better).
2. Unlock it
All right! You found the lost cell phone!
How to unlock it now? Very simple: use the IMEI and call your operator again.
But you should keep in mind that the unlocking process is not as fast as blocking: it could last up to two months .
3. Release it
The IMEI can also be used for what is known as "freeing" the mobile phone.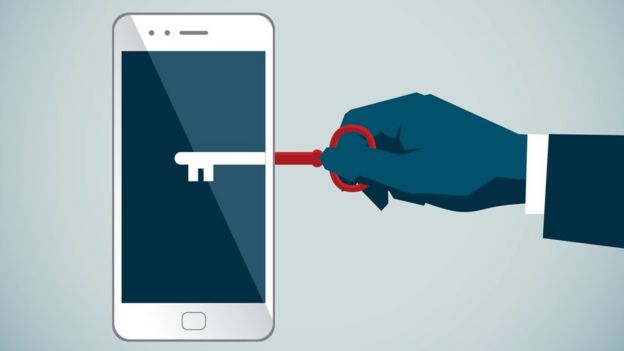 Image caption The IMEI code also allows you to "unlock" your phone and unlock it.
This process allows you to use the device by a different company than the one that sold it to you.
Before it was a complicated system that only experts knew and that was offered in a series of stores. Today, many operators provide tools for this.
You can do it through the companies website. What do you need? Again, the IMEI code. Once you have entered it, you will receive an unlock code in a matter of seconds.
4. Find it
If you can not find your phone and you want to check if it was reported as "stolen" or "lost", you can enter the IMEI on the following web page *:
Below you can find out if it is on the blacklist of stolen mobile phones.
This list also includes computers that can not connect to the network.
The company usually provides additional information about the device, such as the model. If it is an Apple, you will also know the status of the cloud with which the cell is linked.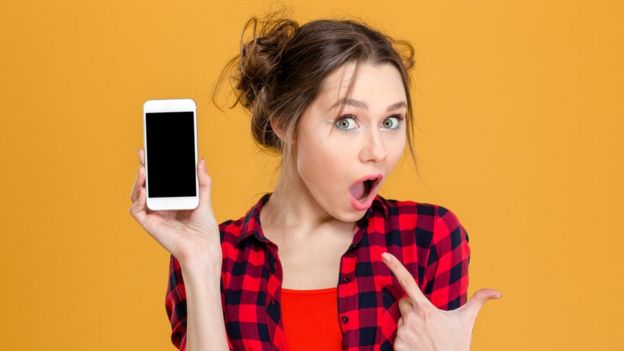 Image caption The IMEI also helps you to know if your phone is on the blacklist.
5. Report to CPLC
1. Contact CPLC 24/7 Call Centre helplines 1102 021-35662222 & 021-35682222 for lodging complaint of snatched / stolen / Lost Mobile Phone.
2. Provide IMEI No of snatched / stolen / Lost Mobile Phone along with other relevant information.
3. Information of snatched / stolen / Lost Mobile Phone is sent to PTA for issuing blocking instructions to all mobile network operators.
4. Mobile network operators block snatched / stolen / Lost Mobile Phone within 24 hours.
6. Call Rangers Helpline and Report the Incident
| | | |
| --- | --- | --- |
| UAN | : | 1101 |
| Gaddap | : | 36871683 |
| Shah Faisal/Korangi | : | 34494202 |
| Landhi/Bin Qasim | : | 35081200 |
| Gulshan-e-Iqbal | : | 99261056 |
| Malir/Khokrapar | : | 34491746 |
| New Karachi | : | 36403000 |
| Baldia | : | 32814044 |
| North Nazimabad/Gulberg | : | 36365550 |
| Liaqatabad | : | 36686330 |
| Orangi/SITE | : | 32597050 |
| Jamshed Town | : | 34941727 |
| Saddar/City Town | : | 99213052 |
| Clifton/DHA | : | 35220002 |
| Keemari/Lyari | : | 32032629 |
*The name of the victim has been changed for security purpose.