In simple terms it is a flatulence sensor that transmits "live" information.
Researchers from the RMIT University ( Royal Melbourne Institute of Technology ) in Australia recently conducted the first trials on people of the device, the size of a pill, which transmits information in real time from the patient's intestine.
Once the capsule is digested by the patient, it travels through the body and lands in the intestine.
While there begins to detect and measure gases that information and the transmitted to an application on a phone intelligent.
The researchers, who published their findings this month in the journal Nature , hope that the sensor will provide information to more effectively diagnose gastrointestinal disorders and diseases.
In fact, according to the researchers, this is the first live transmission from the intestine without having to resort to invasive procedures.
Less colonoscopies?
"Let's go to the essentials: what we are measuring here are gases and we do it before they leave the body, it is a flatulence sensor and the more information we have about those gases, the better is the information we get about the intestine," he told the BBC, the leader of the research and co-inventor of the capsule, Professor Kourosh Kalantar-zadeh.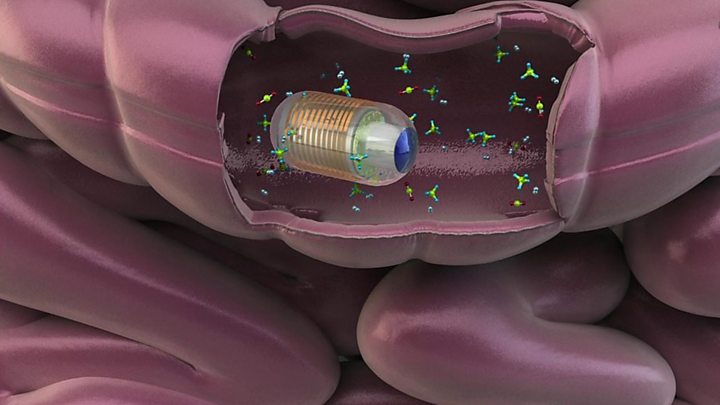 The new technology is, according to that institution, a tool that changes the paradigm in the diagnosis of gastrointestinal disorders, which affect one in five people throughout their lives around the world .
The new tool could help invasive procedures, such as colonoscopies, be used to a lesser extent.
Colonoscopy is performed with a camera inserted into the tip of a flexible tube that is inserted through the anus. But it is not always the best option for many patients because it requires the administration of sedatives .
An immune system inside the stomach
Kalantar-zadeh noted, as reported by RMIT, that trials showed that the stomach uses an oxidant to fight foreign bodies in the intestine.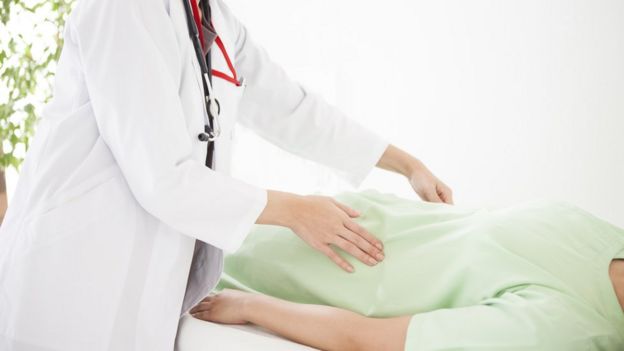 "We found that the stomach releases oxidizing chemicals to break down and fight off foreign components that stay in the stomach longer than usual," the professor said.
"This could represent a system of gastric protection against foreign bodies, an immune mechanism like this has never been reported before ."
Another finding that highlights the university is that the colon could have oxygen.
"The trials demonstrated the presence of high concentrations of oxygen in the colon if an extremely high-fiber diet is followed," the professor said.
"That contradicts the old belief that the colon is always free of oxygen."
"This new information could help us understand better how OCU r ren debilitating diseases such as colon cancer ."
The experiments were conducted on seven healthy people who followed both low and high-fiber feeds.
And, according to the co-inventor of the capsule, Dr. Kyle Berean, "the trials showed that the capsules are perfectly safe, without (risk of) retention".