2017 was a year round for Netflix.
In the last quarter alone, the online movie and series platform added 8.3 million new customers, surpassing 117 million subscribers (and Wall Street analysts' estimates of more than two million).
Your stock market shares are constantly rising . And they went up even more after the company revealed its most recent results on Monday.
The report states that in 2017 Netflix multiplied its net profit by three, reaching US $ 588 million and billing 30% more than usual .
Little seemed to affect the cancellation of the series House of Cards , one of his greatest hits, after his protagonist, the two-time Oscar winner Kevin Spacey , was accused of sexual harassment.
In fact, the success of the streaming firm seems to have inspired internet giants such as Facebook, Apple and Amazon to create their own content.
Two decades ago, when Netflix was taking its first steps in the world of content distribution, it barely offered 100,000 titles (on DVD) and 10 million subscribers.
What are the keys that explain how he got so far?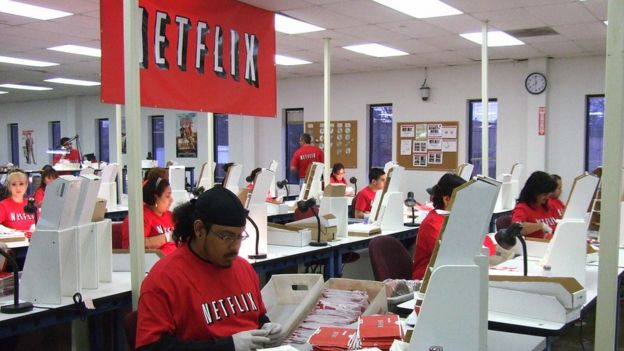 1. Price increase
The company announced in October a controversial price increase – more than 10% – pricing its most exclusive service at US $ 14 per month .
There were some protests, but the strategy played in their favor and did not stop to slow down its expansion.
And the fact that it worked so well for him is, in part, because he already held a prominent position in the market.
Netflix, which was a pioneer in the world of online video streaming, says that the time its customers spent on the service grew 9% last year.
"This growth is a sign of more generalized trends, such as customers opting for online entertainment and preferring it to more expensive subscription television payment services," says Natalie Sherman, BBC correspondent in New York, USA. ., on economic matters.
In addition, the company says it is planning to reach agreements with telephone companies to include the service within its monthly packages.
2. Own productions
"Everything seems to indicate that the investment in own productions is paying off," explains Sherman.
The new seasons of own productions like The Crown or Stranger Things madehim the undisputed leader of the sector.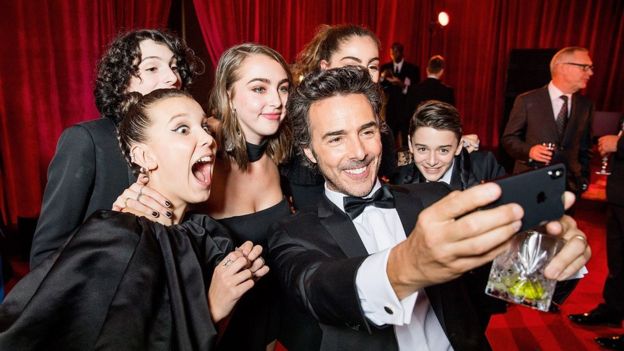 Netflix invested large sums in original releases such as Glow and Black Mirrorand in the action movie Bright , starring Will Smith.
Revenues increased almost one third in the last three months of 2017 to exceed US $ 3,300 million.
And this year he plans to spend up to US $ 8,000 million on more content of his own.
3. International market
Much of Netflix's material is aimed at international subscribers.
The new content of the American company attracts especially to foreign audiences: 6.36 million of the members that added in the last three months correspond to the international market.
In fact, 2017 was the first year in which international subscribers surpassed national subscribers . Now that group represents 53% of the total.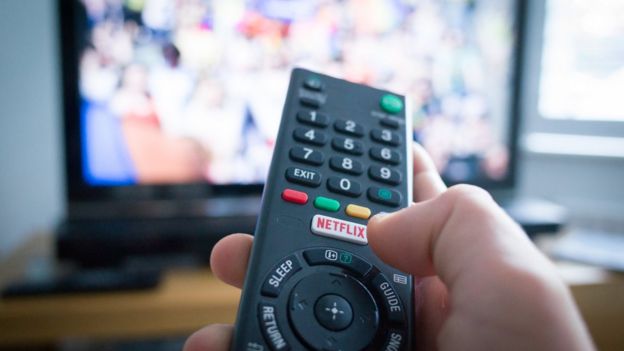 Netflix is available in more than 190 countries .
The company says it has more than 30 international programs in its "fridge" to launch this year, including projects in France, Poland, India, Italy, South Korea and Japan.