They left North Korea on the plane that was traveled by Secretary of State and former director of the CIA, Mike Pompeo.
Kim Hak-song, Kim Dong-chul, and Tony Kim are the American men who were detained in North Korea and were freed on Wednesday.
This decision is considered a gesture of goodwill in the midst of negotiations to hold talks between the leaders of the United States and North Korea.
The three men appear to be in good health and got on the plane back to the US by his own means, said the White House.
The only American prisoner who had been released by North Korea under the presidency of Donald Trump was university student Otto Warmbier, who returned to the United States in a coma and died days later.
Two of the recently released men were imprisoned in 2017, after Trump became president.
This is what we know about them.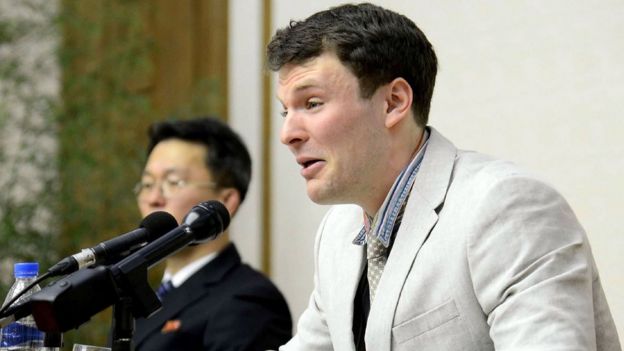 Kim Hak-song
Kim Hak-song is a citizen of Korean origin who was born in China very close to the border with North Korea and who emigrated to the USA. in the 90s, according to South Korean media.
Kim was reported to have studied agriculture in Yanbian in northern China before moving to Pyongyang.
Kim Hak-song worked as a professor at Pyongyang University of Science and Technology (PUST) and was imprisoned on suspicion of "hostile acts" on May 6, 2017.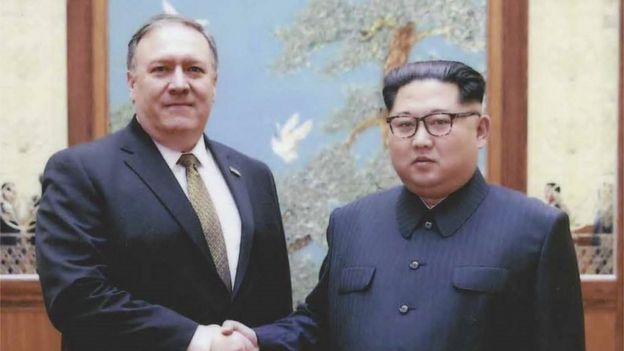 The university, which mostly teaches students of North Korea's elite, was founded in 2010 by a Korean-American Christian entrepreneur, with a large part of the costs being financed by Christian charities in the United States and South Korea.
It is believed that several foreign teachers teach there.
Kim Sang-duk / Tony Kim
Kim Sang-Duk, also known as Tony Kim, is 55 years old and had been involved in humanitarian work in North Korea, South Korean media reported.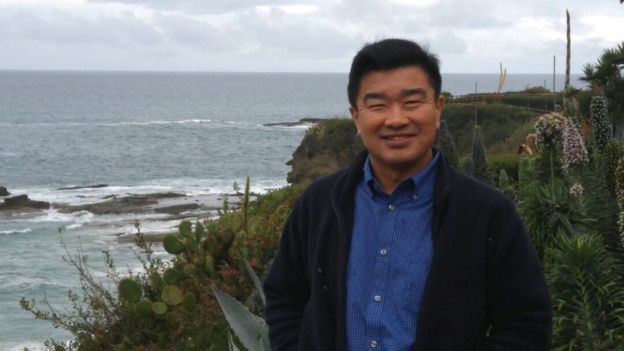 He studied accounting at two American universities and worked as an accountant in the US. for more than a decade, says his Facebook page .
Like Kim Hak-song, he was also at Yanbian University, in northern China, although he was a professor there.
Two weeks before the arrest of Kim Hak-Song, Tony Kim was arrested for espionage.
I tried to leave the country after spending a month working on PUST.
"Some officials at PUST told me that their arrest was not related to their work at PUST," University Director Chan-Mo Park told Reuters.
Kim Dong-chul
Kim Dong-chul, a US citizen born in South Korea, is a pastor of about 60 years.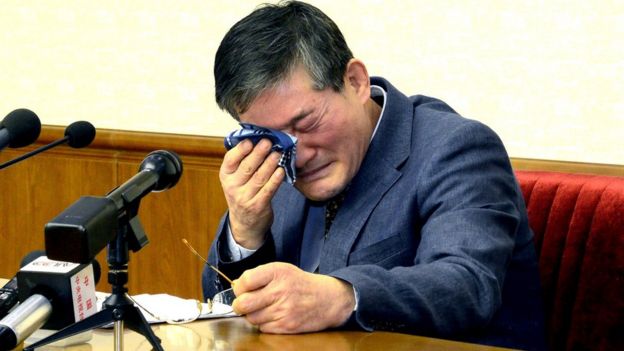 He was arrested in 2015 for espionage and sentenced to 10 years of forced labor in 2016.
Before his trial, he was presented at a press conference organized by the government, where he apparently confessed to stealing military secrets in complicity with South Korea, an accusation rejected by Seoul.
In an interview with CNN in January 2016, Kim told that she lived in Fairfax, Virginia.
He said he had a company that offered hotel services in Rason, a special economic zone in northeastern North Korea.
He told CNN that in China he had left his wife and two daughters and had had no contact with them since his arrest.