The attack on the YouTube headquarters in which three people were found in the courtyard of the online video company can be described as extraordinary because of the identity of the perpetrator: Nasim Aghdam, a 39-year-old woman.
And, in its immense majority, the perpetrators of collective shootings are men: according to a study by the US Federal Bureau of Investigation (FBI), of 160 incidents that took place between 2000 and 2013, only six were responsible for women.
Aghdam, however, entered the YouTube headquarters in San Bruno, California, shortly after noon on Tuesday armed with a gun that wounded a 36-year-old man and two women of 32 and 27.
Then he committed suicide.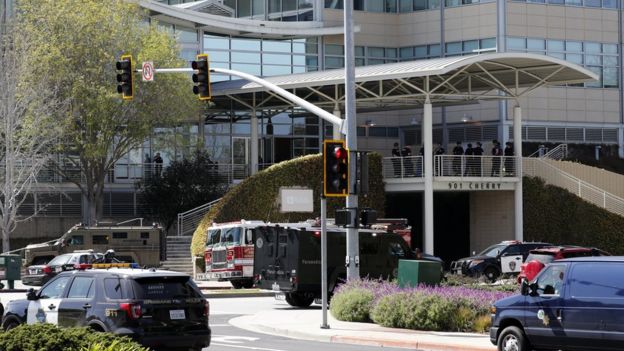 Later, authorities identified the attacker as "Nasim Aghdam Najafi, a woman 39 r esidente in San Diego, California" .
And little by little more details have emerged about him, his latest movements and possible motives.
Practice in a shooting range
Authorities revealed on Wednesday that, in the early hours of Tuesday, Aghdam was located by the police of Mountain View, near San Bruno, while he was sleeping in a car.
The family had denounced the disappearance of the woman on Saturday, March 31 and, after checking the license plate of the vehicle, the agents checked their identity and spoke with her.
"The woman identified herself as Nasim Aghdam and told us that a few days before she had left her family home for family matters," the Mountain View police department explained in a statement released Wednesday.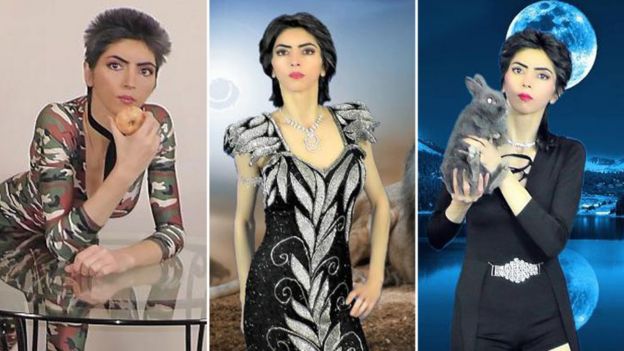 Copyright of the image 

HTTP://NASIMESABZ.COM/

Image caption 
"Aghdam said she was living in her car while she was looking for work, and during our contact, we asked her, among other things, if it was a danger to her or to others.
"At no time during the 20-minute interaction did she mention anything about YouTube, or be angry at them or plan to hurt herself or others, she was calm and cooperative at all times, "
After the meeting, the Mountain View police contacted the family of Aghdam.
According to the department explained in his statement, both the father and brother were calm and, although they mentioned that the woman had problems with YouTube, they did not realize that it could be dangerous.
Aghdam went to a shooting range on Tuesday morning, before approaching YouTube to perpetrate the attack.
Anger with YouTube
At the moment not been and evidence that Aghdam knew the guna of the victims or the attack was directed against specific individuals, as some media had previously suggested.
"We do not know if he fired at specific targets or at random, we have no information linking him to the victims," San Bruno police chief Ed Barberini said Wednesday.
The hypothesis is that Aghdam, who described herself as an animal rights activist, an athlete and a vegan artist , acted because she was angry at YouTube.

Copyright of the image 

NASIMESABZ.COM

Image caption 
The woman, who was born in Iran and grew up in Turkey but was legally residing in the USA. for two decades, accused the company of discriminating and filtering their publications, coming to compare it with a "dictatorship."
"There is no real freedom of expression in the world and they will be censored for saying truths that are not supported by the system," he complained on his personal website.
On the video platform, Aghdam had channels in English, Farsi and Turkish.
But he accused YouTube of filtering their channels "to avoid having more visits", complaining in addition to the "demonetization" of the same.
"There are no equal opportunities to grow on YouTube or any other site to share videos, your channel will only grow if they want!", He wrote there.

Copyright of the image 

NASIMESABZ.COM

Image caption 
For now, Aghdam's YouTube account was suspended after the shooting. Your Facebook and Instagram accounts were also closed.
According to several reports, by then the woman had about 5,000 followers on YouTube, 16,000 on Instagram and 1,600 on Facebook .
And his neighbors have already expressed their surprise and regret for what happened in San Bruno.
"It's sad, very sad, I guess you never know who lives next door, right?" One of them, John Rundell, told the BBC.
"But (Aghdam's family) they're fabulous, they 're fabulous people , you know, I mean, they're … I do not know … I'm sad," he said.