Being poor in the United States is not a good business.
It is, in fact, much more expensive than not.
A large part of the 40.6 million people living in poverty in the world's first power must pay more than the rest of the population to access goods and services that most enjoy daily and, often, free of charge .
"It can be very expensive to be poor in the United States," Rebecca Vallas, vice president of the "Poverty to Prosperity Program" of the Center for American Progress, a liberal-oriented think tank, tells BBC Mundo.
"Very few low-income families have savings for emergency situations, and more than two-thirds of them say they have problems getting $ 2,000 in a month to face unexpected urgent expenses such as a broken water heater or a medical bill, " he adds. illustrate the situation of vulnerability in which these families live.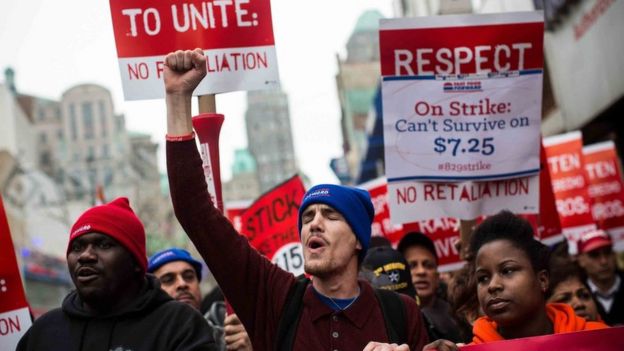 400% interest
Many of the difficulties they face stem from the fact that they can not count on extra savings.
When poor families face these emergencies and do not have other options, they tend to resort to fast-loan companies, which can make their situation worse.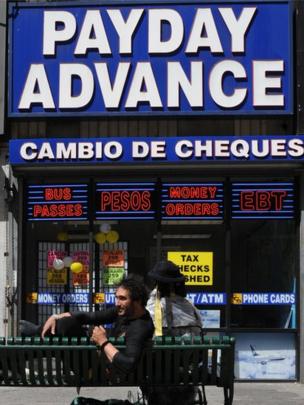 "In doing so, they expose themselves to being trapped in a cycle of debt with no exit, in which they have to pay interest rates of 400% , an unimaginable figure for those who have credit cards or access to other forms of credit," says Vallas.
Also due to a lack of capital, they usually resort to furniture rental companies and household goods to provide their homes with basic appliances such as a washing machine or a computer.
"These companies know that you have no other options and they take advantage of you." A family can end up paying 2.5 times more for the real cost of these goods without ever having to own them, "Vallas points out.
The same happens if they need to buy a vehicle.
The lack of savings and a credit history makes many times the only option is to resort to companies that sell cars at prices that double their real market value and paying interest rates that can reach 30% , which can raise your payments monthly to US $ 500, an amount higher than some of these families dedicate to food.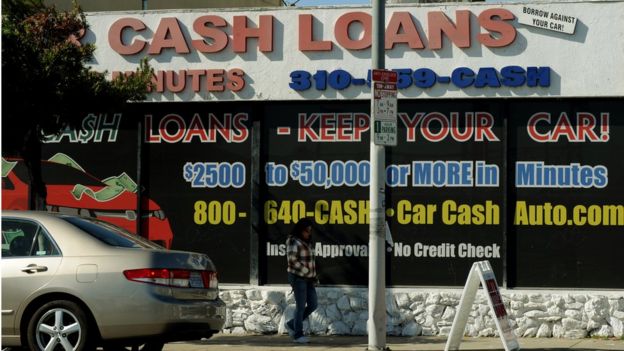 Under these conditions, many times they can not cope with the loan installments and end up losing the money paid and the vehicle.
Expensive market
Vallas warns that by not having a car many of these families have to choose between spending money in taxis to go and return to a good supermarket or end up paying the higher prices charged by the grocery store that is close to home, " where the products can cost you four or five times more than if you buy them wholesale. "
And is that these poor families not only pay more than others for everyday expenses, but also lose opportunities to save by not having the resources to take advantage of wholesale stores that allow consumers to obtain substantial discounts on their purchases.
Pay for being poor
The lack of savings also makes it difficult for poor families to enjoy the advantages of the banking system.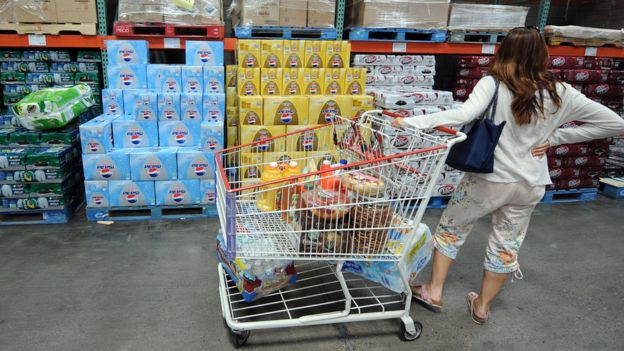 In the United States there are some 10 million households in which none of its members has a bank account and most of them are poor.
"People with low incomes are much more likely to have to pay commissions for maintenance of a bank account," says Vallas, explaining one of the difficulties they face in accessing the traditional financial system.
In many cases, in order to avoid having to pay these commissions -which generally fluctuate between US $ 10 and US $ 25 per month depending on the account- financial institutions demand that clients have an average daily balance of US $ 1,500, an amount that can be equivalent to the monthly income of a poor household .
"If you do not have that amount deposited, you can end up paying commissions simply because you do not have enough money, that is, they literally charge you for being poor, and that does not include the charges you get if your account is overdrawn. $ 25 or US $ 35 additional ", adds the expert.
Commissions everywhere
But staying away from banks is also very expensive.
Those who do not have accounts should go to a check-casher , a type of business very widespread in the poor neighborhoods of the United States to which people can go to cash the check with which they were paid their salary and where they can be charged a commission that can reach up to 5% of the total amount.
"That may sound like little, but if you're a low-income person who earns, say, $ 1,500 a month, that means you can end up paying $ 75 a month just to collect your salary, " says Vallas.
But the expenses do not end there, then, to meet the rent payment of their homes and any other bill for services such as electricity or water have to buy some payment orders, whose cost is US $ 1.5 for each.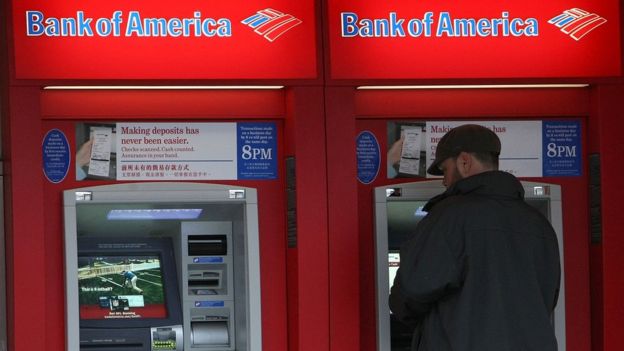 "These things can also sound like little, but if you are a low-income family, you can end up paying US $ 1,850 a year for basic financial services that people who have bank accounts enjoy every day," says Vallas.
A possible solution for this situation would be for members of these families to try to find better jobs.
However, it is not easy to escape from low-paid jobs , according to Barbara Ehrenreich, author of the book Nickel and Dimed: On (Not) Getting By in America(translated in Spain as Por cuatro duros.) How (not) to get it in the United States ).
During the investigation for that text, the writer assumed jobs as a waitress, cleaning worker, hotel concierge, supermarket salesperson, among others.
"What I discovered is that these jobs are a lot of a trap: they pay so little that you can not even earn about $ 200 to help you make the transition to better paid jobs ." They often do not give you control over your work schedule, making it impossible for you to make arrangements for taking care of your children or taking a second job, "Ehrenreich said in an article for The Atlantic .
Thus, being poor in the United States not only turns out to be somewhat costly but also a situation from which it is difficult to escape.