Using the same cloth for different tasks increases the risk of the appearance of E. coli bacteria, according to scientists.
The use of dish towels for multiple tasks may be putting your home at risk of food poisoning, according to research.
Scientists at the University of Mauritius examined 100 kitchen rags that had been used for a month.
They discovered that E. coli bacteria were more likely to be found in cloths used for different functions such as cleaning utensils and surfaces, as well as to dry our hands.
They also concluded that there was more chance of finding this bacteria in wet towels or those used in homes where meat is eaten.
The 'multipurpose' character of these rags increases the chances of cross-contamination of potential pathogens that can spread bacteria and cause food poisoning.
Therefore, it is advisable to wash or change rags and kitchen gloves, cloths and sponges regularly and let them dry well before reusing them.
The scientists studied the bacteria found in the cloths to identify them and determine their bacterial load.
Of the cloths analyzed, 49% had a bacterial growth that increased in homes of large families with children.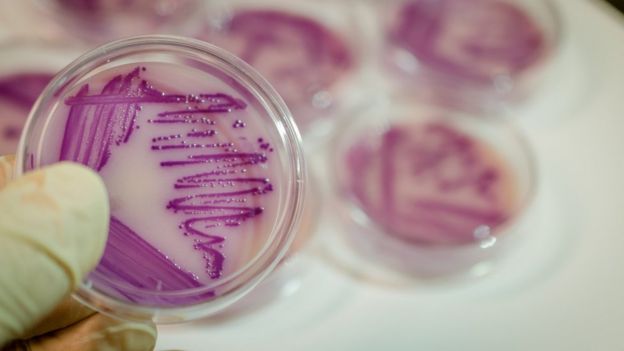 Of the 49 samples that were positive in bacterial growth, 36.7% cultured coliform bacteria, a group that includes E. coli.
Of the rest, 36.7% were 'enterococcus spp' and 14.3% golden staphylococcus.
In addition, coliform bacteria and staphylococci were found in a "significantly higher prevalence" in household cloths where meat was eaten .
E. coli is a type of bacteria common in the intestines of humans and animals. Most are harmless, but some can cause severe food poisoning and severe infections.

How to prevent the spread of germs in the kitchen
Change the kitchen cloths regularly.

Some experts recommend replacing kitchen rags every day, or the days when you have been cooking.

Using disposable cloths or paper towels will stop the spread of germs.

Reusable cloths should be disinfected or washed at 60 ° C after each use.

Wash the brushes in the dishwasher frequently, or wash them with detergent and warm water after each use.

Make sure that the surfaces used to prepare food are clean before use.

Use different cutting boards for raw foods and those that do not need to be cooked.

Wash and dry your hands after handling food such as raw meat.

Clean surfaces immediately after using them.

The researchers said that the presence of E. coli suggests one possible fecal contamination and poor hygiene practices.
"The data indicated that unhygienic practices when handling non-vegetarian foods could be common in the kitchen," said lead author Dr. Susheela Biranjia-Hurdoyal.
"It should be against the use of wet cloths and multipurpose use of rags kitchen.Large families with children and elderly should be particularly attentive to hygiene in the kitchen , " he said.
They also concluded that staphylococci were more likely to be found in cloths of families with children and of lower socioeconomic status.
Staphylococcus can cause food poisoning, as the bacteria multiply rapidly at room temperature to produce a toxin that causes the disease. It is eliminated with the cooking and pasteurization of food.