"They are the worst musicians in history."
That was the first thought Quincy Jones, recognized as one of the greatest musical producers in history, about the British band The Beatles.
This is what the American told Vulture , a site of the New York Magazine , onWednesday during the promotion of a new Netflix documentary, which will be released next month coinciding with his 85th birthday.
"They were some damn people who did not know how to play, and Paul (McCartney) was the worst bass player I've ever heard ," he told journalist David Marchese.
Although the worst opinion saved for Ringo Starr. " Ringo, do not talk to me about him ."
Among others, Jones made the arrangements of Love Is to Many Splendored Thing, included in the album Sentimental Journey , Starr's solo debut in 1970.
"Ringo had worked three hours in a part of four bars to improve the song," he recalls.
"But he could not do it, so we proposed:" Dude, why do not you have a beer with lemon, eat a meatloaf, and relax for an hour and a half? "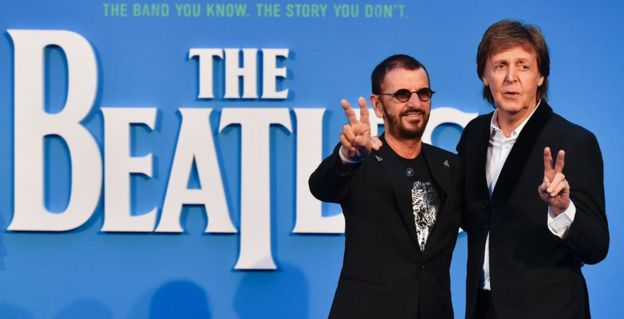 In that intermediate Jones called the jazz drummer, also Briton Ronnie Verrell, to come to the studio.
"Ronnie came in 15 minutes and smashed (Starr's work)," evoked the producer.
And when Starr returned, he asked George Martin, who is known as "the fifth Beatle," to play the song again.
"George did it, and Ringo then exclaimed:" That did not sound so bad. "To which I replied:" Sure, damn. It's because it was not you (who touched her) ", he explained.
"Good guy, though."
U2 and Michael Jackson
In reviewing his career, Jones not only had critical words for those he worked with.
Thus, he praised Cream, the rock power trio that led the British Eric Clapton in the sixties, the tropicalist movement or Tropicália, represented in Brazil by Gilberto Gil and Caetano Veloso at the end of that decade, and the guitar skill of the co-founder of Microsoft, Paul Allen.
But it was just a parenthesis.
Jones continued with his stream of criticism, first against the Irish band U2.
" I want Bono (the leader of U2) with all my heart, but there is too much pressure on the band, " he assured Marchese.
And then he attacked Michael Jackson, one of the artists he worked with the most and who with his album Thriller gave him eight of the 27 Grammy awards he has won in his career.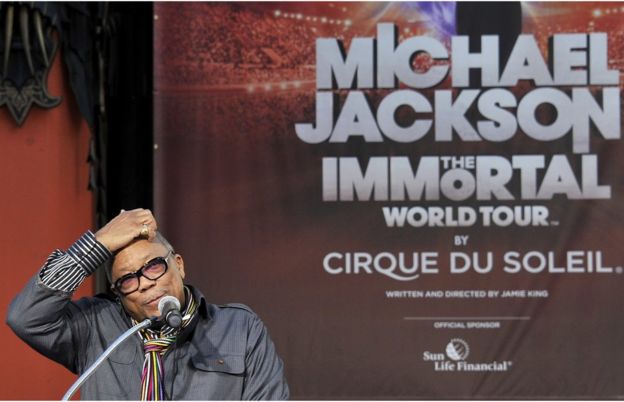 "I hate to say this publicly, but Michael stole a lot. He stole a lot of songs . State of Independence (1982 version of Donna Summer) and Billie Jean ", Jackson and he co – produced.
"The notes do not lie, uncle, he was Machiavellian."
However, when the New York Magazine reporter asked him if any of his productions had a bad result, Jones was blunt.
"But what the fuck are you talking about?" He snapped at Marchese. "I never had that problem, they were all great."