"It's part of my job … I'm a happy man, it's all good."
Cristiano Ronaldo addressed all his followers in a live video on Instagram in which he called "false news" the accusations of an American woman who claims that the Portuguese footballer raped her in 2009.
"They are ' fake news .' They want to promote using my name, it's normal, they want to become famous, it's part of my job," the international soccer star says in calm English.
Cristiano Ronaldo's lawyers warn that they will sue the German publication Der Spiegel , which was the first to report on the case more than a year ago.
This Saturday, the weekly magazine published an extensive report detailing the alleged attack and the effects it left on the complainant.
Agreement outside the courts
According to Der Spiegel , Kathryn Mayorga denounces that the 33-year-old soccer player raped her in a hotel room in Las Vegas, United States, in 2009.
The report says that Mayorga, who is 34 years old, completed a rape report with the Las Vegas police shortly after the alleged incident.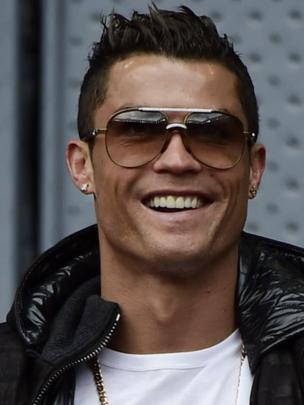 In 2010, the woman and her legal team reached an agreement with Cristiano Ronaldo outside the courts that included a payment of US $ 375,000 and the commitment by Mayorga never to speak publicly about the case.
Mayorga's lawyers are now trying to override the confidentiality agreement.
As explained by the German magazine, the woman felt obliged to sign the agreement for fear of reprisals and now says that one of the reasons that prompts him to speak is the phenomenon of movement # MeToo (# YoTambién) for which they are innumerable allegations of sexual abuse and assault surfaced.
In a statement, Cristiano Ronaldo's lawyer, Christian Schertz, declared that " Spiegel's report is blatantly illegal . "
Schertz added that he received orders to seek compensation for "moral damages in what is probably one of the most serious violations of a person's rights in recent years."