When Kelly Anderson's baby was two months old, she tried to implement a sleep program, but it did not work.
In fact, the process almost took her "to the edge of madness".
Anderson gave up the program, but after six months of not being able to sleep , she realized that she needed help.
She then called Kate Cohen, a sleep consultant who works in the UK who helps families with young children get much needed rest.
Cohen observed the routine of the home and outlined a dream program, a "kind of bible" for parents to improve their children's sleeping patterns.
But Cohen's advice is not cheap: prices range from US $ 65 for an hour of consultation, to US $ 522 for a complete package.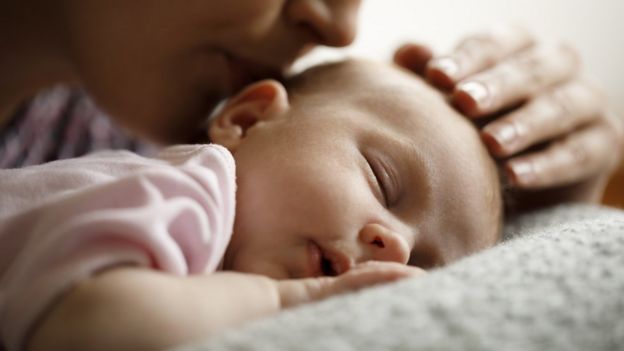 Anderson feels it was worth it. "We would pay again 100 times more, " he says.
Since Cohen started his business two and a half years ago, he has had more than 250 clients.
And she is not alone. Products and services related to sleep are increasing rapidly , as the world recognizes its value.
A multi-billion dollar industry
The dream is a multi-billion dollar industry, with innovations such as sprays for pillows, smart alarms and "white noise" headphones to sleep better , which try to capture our attention.
There is the product example "mattress in a box" of the company Casper, which was released in 2014.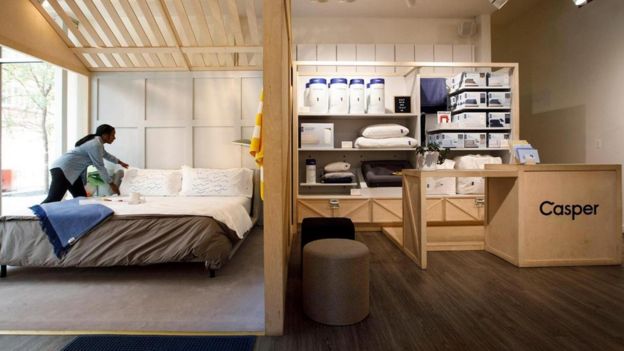 Customers could unwind the mattress in the comfort of their home and test it for 100 nights to decide if they liked the product.
If it did not work, it could be returned.
Philip Krim, one of Casper's co-founders, says they set out to reinvent the experience of buying a mattress, as if it were buying a used car in a store.
"We agreed that buying a mattress was one of the worst experiences for consumers," he says.
They shared the idea that it was such an important product in life, that it makes such a difference for people, that they set out to look for an alternative.
"There has to be a better way to buy this product," they said back then.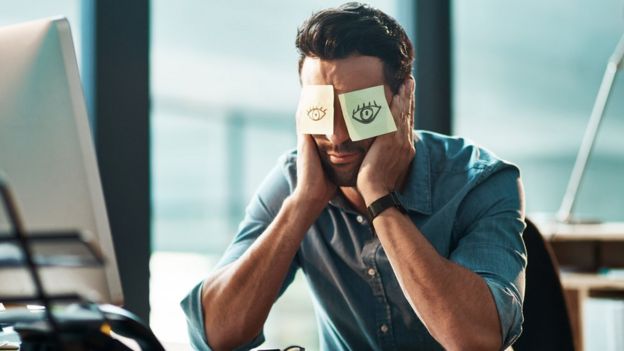 Some investors liked the idea and since its launch, the company has obtained more than US $ 240 million in venture capital financing .
A countless number of other brands with the same type of product have emerged, although they still only reach a fraction of the market.
And the traditional retailers that exhibit their products in showroom have responded with a better game.
The technology for sleep
One of the largest mattress sellers in the UK, Dreams, has introduced a color coding system to help consumers better understand different products.
They even created their own "mattress in a box" for those who prefer that alternative.
Mike Logue, executive director of the firm, acknowledges that people may feel a little odd trying out mattresses at the exhibition center during the day, but it's worth it.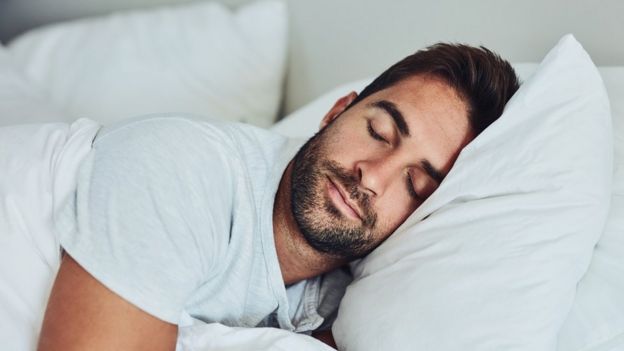 "This is a very important purchase , you have to do it well," acknowledges Logue.
However, it is not just about mattresses. The companies are also investigating how the technological products that are used as garments can be applied in the dream.
Dreams has just launched an application that monitors the dream called Napp, which sells a monitor the size of a pebble that adheres to your bedding and records things like movements, heart rate and breathing performance.
It is an example of a range of products that help people analyze information to make decisions such as what time to go to bed or what temperature to keep in the room to sleep better.
Until now they are functional products, but some are designed for a more demanding market.
A jewel?
At first glance, the Oura ring looks like a beautiful jewel. It can be purchased in silver, black or with a line of five diamonds.
But hidden inside there are sensors that measure the pulse during the night, making 250 records per second in order to calculate the quality of sleep.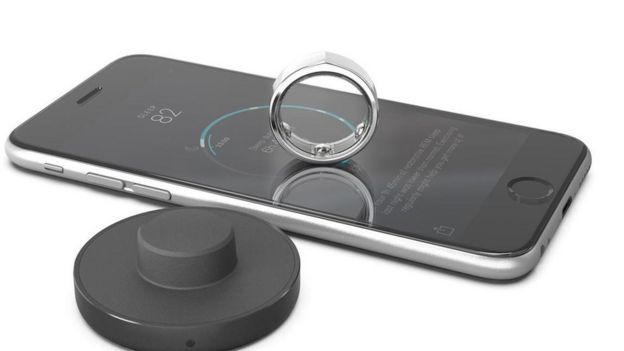 As a result, the ring produces a "hypnogram" that tells people how their dream was during the night, explains Harri Lahtela, director of Oura.
Devices like this, he says, help us pay attention to sleep as seriously as when we plan to exercise.
Lahtela believes that sleep function as part of the general well-being of the human being has been ignored for years.
"We are delighted that he is finally starting to get the attention he deserves," he says.
The brain works at night
Russell Foster, professor of circadian neuroscience at the University of Oxford, argues that the understanding of how sleep affects us has increased.
"What we've seen in recent years is that very important things happen in the brain , such as our ability to consolidate memories, process information or generate innovative solutions to complex problems," he says.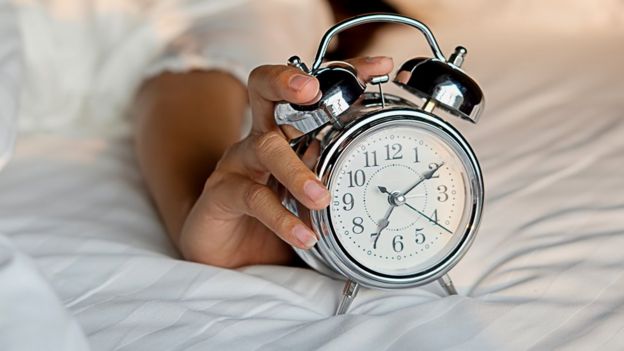 "All these functions are very important inside the brain at night," he adds.
"In essence, our ability to function during the day is defined by the quality of the sleep we have at night."
It has also become clear that not getting enough sleep affects you severely.
Among the consequences in the short term, explains Foster, is the lack of processing information accurately and the loss of attention .
But there are also risks to health in the long term, including the weakening of the immune system, the increased likelihood of cardiovascular disease and mental health problems.
Short naps at work
As awareness of the benefits of sleeping is growing, employers are paying more attention to it.
Christopher Lindholst's MetroNaps company sells the EnergyPod, a kind of space-age reclining bed for employees to take a quick nap at work.
People are not getting enough sleep and companies have realized they have to do something about it, says Lindhost.
" Technology keeps us awake , people stay up late watching movies and work longer days," he explains.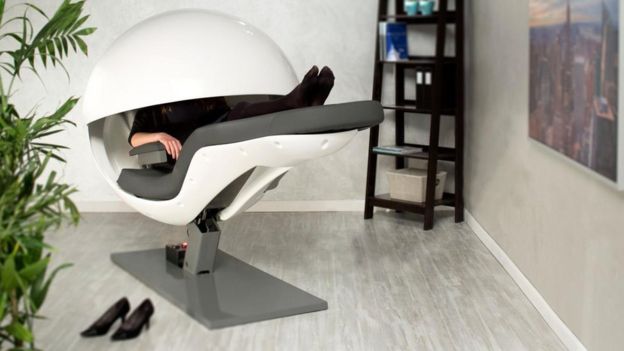 MetroNaps was founded 15 years ago in New York and currently sells its products in more than 30 countries.
One of its clients is the SAP software company, which installed one of the EnergyPod in its Singapore office.
Renate Janini Dohman, senior vice president of Human Resources, says that it has generated a cultural change among employees.
"It is acceptable in our culture for a person to take care of himself so that he can do a better job when he returns to his regular activities," he says.
And in that she sees a clear benefit for the organization.
"We know that people are eight times more likely to commit or three times more likely to increase their productivity when the company invests in the health and well-being of employees," he says.
"It's important to consider that there is an impact on productivity rates when you have employees who are healthier."
The perfect night
Foster can see the cultural change that is happening in the workplace.
"We have made progress since the 1980s, when it was almost a medal of honor to work excessively, now a receptive employer would say you should go home," he says.
But he warns that the sleep industry is young and that the analysis of what works and what does not work is not yet clear.
"Many of these things are presented with very little evidence , then as a scientist, I object, but if they work for you and improve your sleeping habits, just do it," he says.
After all, the world will not lower its revolutions soon. The sleep sector will continue to grow, as companies will continue to offer us ways to get the perfect rest.
"I think that investors see that the dream industry is becoming a real pillar of well-being , that the welfare trend is in its infancy and is emerging," says Krim of the Casper firm.
"Customers will continue to spend more and more in their environment to sleep better."