Right-wing radicals in the United Kingdom have been accessing material on terrorism posted on the Internet by the extremist group calling itself the Islamic State, the anti-terrorism experts told the BBC.
The specialists assured that neo-nazis and other followers of the extreme right have been studying methods of attack that jihadists have shared with their followers in Internet.
However, we should not be surprised if they share some similarities.
The hate that consumes everything
Since mid-last year, MI5, the British intelligence service, has been assigned the task of helping the police face the growing threat posed by extreme right-wing British extremists.

Copyright of the image 

JONATHAN NACKSTRAND / AFP / GETTY IMAGES
Image caption 
Officials working in the counter-terrorism unit have been using a variety of methods, including telephone interception, to gather information about what the most violent individuals have been planning or what they aspire to do .
In some cases, arrests were made after the suspects were caught downloading child pornography. But officials say that neo-Nazis and other radicals have also been accessing material to plan attacks that has been published by their ideological rivals, the self-styled Islamic State.
This might seem strange, but it should not be a surprise.
Their ideologies may be diametrically opposed to each other, but there are some disturbing similarities between the two.
Some of them are obvious, others not so much.
Many white supremacists and violent Islamist extremists tend to live in a world whose basis is very limited and dominated by an all-consuming hate and total intolerance of anyone's opinions , except those that arise in their world.

Copyright of the 

REUTERS 

image
Image caption 
ISIS for jihadists, for example, this means treating them as enemies not only non – Muslims but also Shia Muslims and anyone perceived as a contributor to the "non – believers" .
With the concept of "Takfir", jihadists will declare even their fellow believers as "unbelievers" and "apostates" and, therefore, through their eyes as legitimate targets.
This intolerance, present in their narrow vision of reality, together with the gratuitous violence they exercise, has been one of the main factors that have helped groups like al Qaeda and ISIS, among others, to be incapable of appealing to one more fringe. wide range of Muslim communities around the world.
Likewise, in the United Kingdom and in the rest of Europe, right-wing militants see as enemies all those who, in their opinion, have helped to make changes they do not like, such as allowing migration to their countries from Asia. and Africa.
In 2011, the Norwegian extremist Anders Breivik killed several people in Oslo, but it was not Muslims or immigrants, but young members of a party he blamed for changing the racial makeup of Norwegian society .
Fel material
White supremacists lash out at a multicultural society.

Copyright of the 

GETTY IMAGES 

image
Image caption 
The same goes for the jihadists. They refer to Muslims who live in the West as inhabitants of the "gray zone" and constantly urge them not to mix with the predominant non-Muslim populations in Europe.
Both extreme right-wing extremists and jihadists see themselves as just purists , but they want very different societies.
What they do share is an interest, often obsessive, in extremely graphic images that are on the Internet, many of which are encrypted.
Others have circulated more widely in order to attract followers and recruit militants.
Officials specialized in the fight against terrorism have described part of this material as so vile that the staff that reviews it have had to receive psychological counseling .
In the years immediately following the attacks of September 11, 2001, in the United States, al Qaeda made constant use of the images of the planes that were heading to the Twin Towers.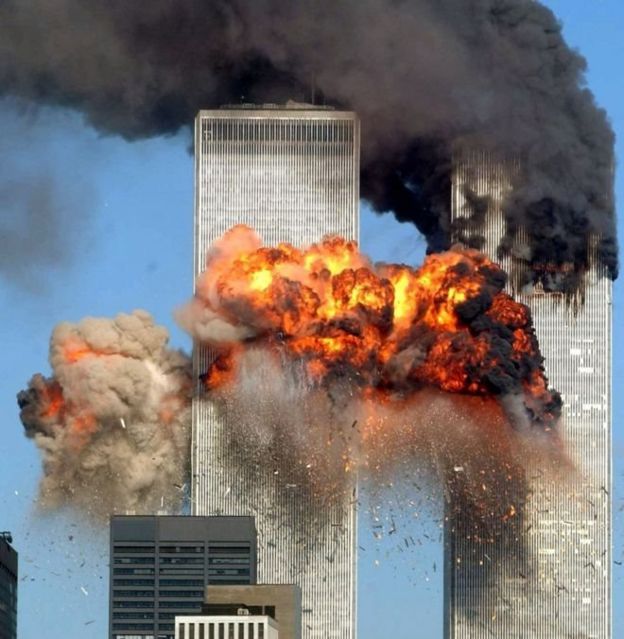 Copyright of the 

GETTY IMAGES 

image
Image caption 
He took that practice a step further and surprised the world with his chilling videos of hostages who, apparently, were beheaded in front of a film camera.
They also showed other atrocities such as men being thrown from tall buildings after being "condemned" for homosexuality.
Although this audiovisual material had an alienating and absolute rejection effect in the vast majority of Muslims around the world, it did attract young people with criminal, psychopathic or sadistic predisposition from different countries to its cause .
During the self-declared caliphate of ISIS, held between 2014 and 2019, it was learned that her practice of sexually enslaving Yazidi girls as young as nine has attracted pedophile recruits from European countries.
British officials say radical right-wing extremists have been sharing violent, satanic images and videos with hidden content, sometimes through videogame forums and music with the aim of attracting new members.
The objective, they explain, is partly to remove the sensibility of people from the violence they believe is inevitable in a future clash of civilizations .
Lack of cohesion
However, one area where the two groups differ widely is coordination and cohesion.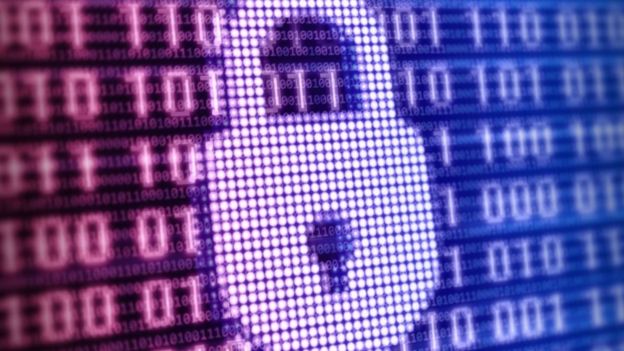 Copyright of the 

GETTY IMAGES 

image
Image caption 
In general terms, jihadists are united in wanting to see their ultra-strict version of Islamic Sharia law imposed on all the people under their command.
But in the United Kingdom, far-right groups that have mostly separated from the National Action organization, which has been banned, show little sign of working together.
Some aspire to what they consider racial purity, others want their own territory where only their own laws apply, while others are simply anarchists, bent on destroying "the system".