Would you like your doctor to see you online?
More and more patients see this idea as a viable option to consult a specialist when they have a medical condition.
And doctors have also discovered the usefulness of remote care, before a population that increases and ages at the same time.
Lydia Campbell is 35 years old, is a doctor in the United Kingdom and says that online consultations – through video calls – have transformed her life.
"Although I work as a part-time family doctor, I was working about 39 hours a week," she said.
"I was a single mother who was paying huge sums of money to take care of my son and, worse, I hardly spent time with him," he added.
He decided one day to leave the clinic where he was working and began to make inquiries from the living room of his house, most of the time on the Internet.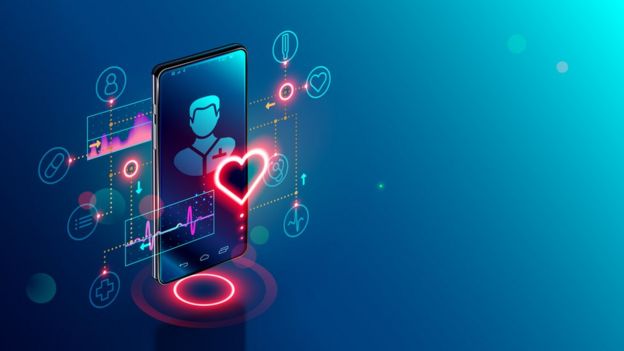 "I'm over stress, I can be more with my son and I can even work a couple of hours after he goes to sleep," he noted.
For Doug Sweeny of US medical insurer One Medical, giving doctors the flexibility to work remotely has helped them improve their quality of life.
"They can be with their children or in Hawaii, this works brilliantly, especially if you need a flexible schedule," Sweeny said.
Quality of life and economy
Of course, one thing is the quality of life. But telemedicine is also a product of economics.
"An important portion of the patients that doctors see daily are follow-ups, analysis of laboratory results or prescription renewals," Dr. Oyuka Byambasuren , an expert in technology applied to medicine , explained to the BBC .
"Many of those consultations can be done with the doctor in a video call, " he added.
And all this is the product of the pressing lack of enough doctors to care for the entire population around the world.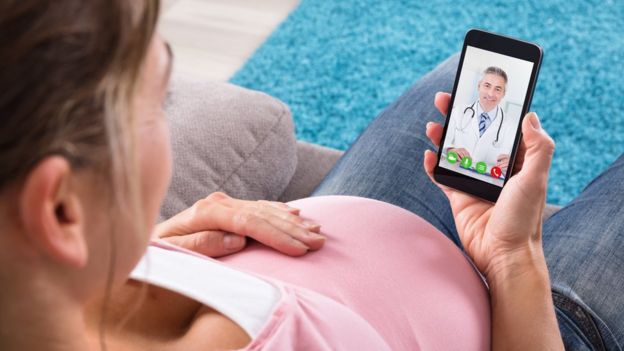 For example, by 2030, there could be 50,000 fewer doctors in the United States than those needed, according to a survey by the IHS Markit consultancy.
In Asia, the unmet demand for doctors is causing the market for applications such as Telehealth, Halodoc and Doctor Anywhere to grow at an accelerated pace.
And that, of course, is becoming a business: there are private investors venturing into this sector and they are investing large sums of money for the development of this type of applications.
They are, more precisely, applications focused on one sector of the population: according to several polling firms, two fifths of the population of young people between the ages of 22 and 38 in the USA. They are leaning towards virtual medical consultations for routine medical services, according to a measurement by the consultancy Accenture.
And this generation wants appointments at more convenient times and demands a better service than that received by their parents or grandparents.
"People want to be served with the same simplicity and convenience with which they receive other services in their lives," says Brian Kalis, head of Accenture's digital health services division.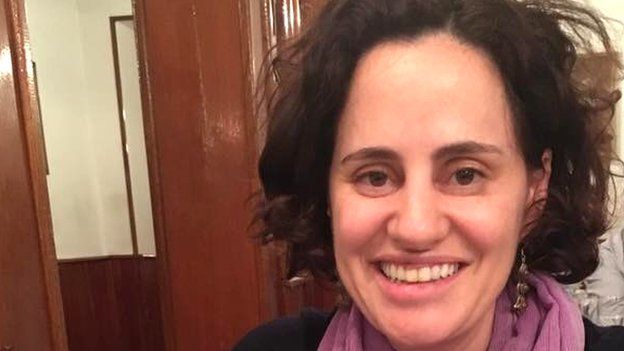 The number of virtual medical consultations in the United States will reach 105 million by 2022, compared to 23 million registered in 2017, according to data from IHS Markit.
Celina Schocken has gone to the virtual medical consultation for a year.
"You open the app, you ask for a consultation , and then you're assigned a nurse or a doctor, they finally open some electronic charts and it feels like a FaceTime session," she says.
Schocken is a 46-year-old consultant who lives in Washington and enjoys not having to waste time in waiting rooms where, according to her, she runs the risk of catching flu or other ills of other patients.
The service costs about US $ 200 a year to register and virtual consultations are free. However, in-person visits and other services are paid as an additional fee.
"It's really clean and efficient and I love it, " he said.
Telemedicine has taken off particularly in the Nordic countries.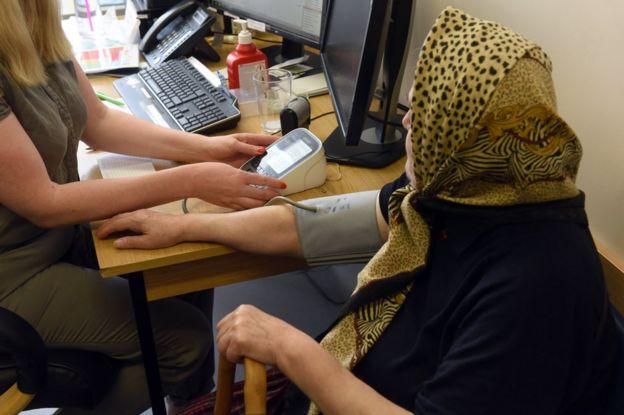 It is also popular among women in Turkey, who see it as an option in a country where birth control is under attack, according to App Annie.
And the patients?
But an idea like this brings several challenges. For example, in the United Kingdom and Canada, the integration of telemedicine into health systems has had its complications due to the fact that the respective health services are public, supported by the taxes paid by citizens.
For example, in the National Health System of the United Kingdom (NHS), the general practitioner or clinician receives a fixed payment for each patient he attends.
Patients who have minor or easy-to-treat ailments subsidize those who have serious problems and require more attention.
For that reason, the concern is that telemedicine services focus on serving younger and healthier patients, leaving the traditional system patients who need more care with fewer resources for it.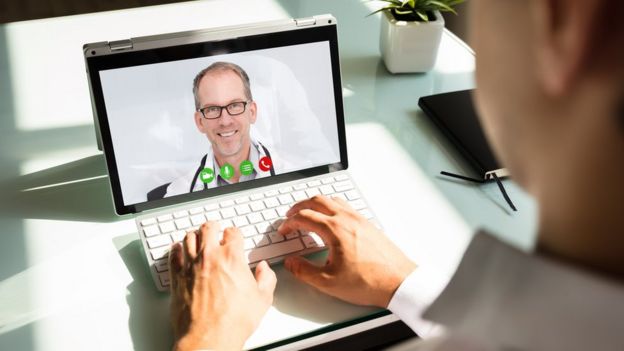 And not only that. Although there are applications managed with Artificial Intelligence, such as Babylon, which have proven useful for an initial risk assessment or for patients with minor conditions, there is concern about the precision that AI can be in a more precise or complex treatment.
"The algorithms of these AI applications often ask about general issues and often give a strange diagnosis," said Dr. Annette Neary, a former NHS physician.
For example, recently she entered into the application the symptoms of a person who is having a heart attack and the application diagnosed "a panic attack".