Thieves chose a unique way to take an ATM from Londonderry, Northern Ireland, United Kingdom.
At dawn on Sunday, they took an excavator from a construction zone and drove it to a nearby gas station.
Once there, the excavator passed a security door, went directly to the cashier and started to start the machine from the wall.
Then the bulldozer dropped the loot in a Citroën Berlingo car , which had been pierced part of the roof so that the cashier could enter.
The security cameras of the place recorded the robbery.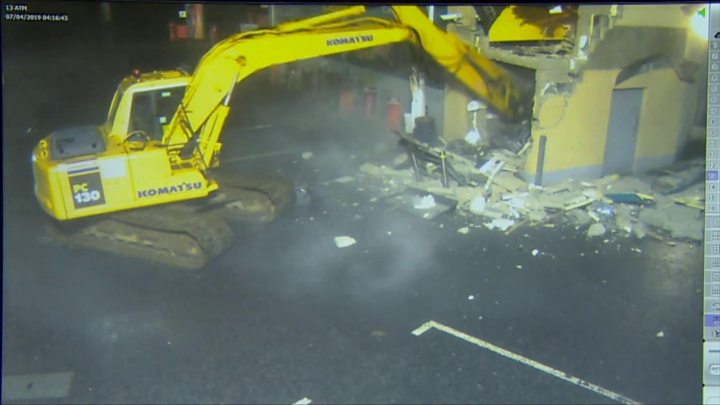 The video images show a group of masked men fleeing in the Citroën with the ATM sticking out of the ceiling.
The excavator was at the scene of the crime.
The assault lasted just over four minutes.
Eighth case
This ATM robbery is the eighth of its kind to occur on both sides of the Irish border in 2019, according to the Northern Ireland Police Service.
In March, a new team of detectives was created to investigate this kind of assault.
The police warned that there could be several gangs involved.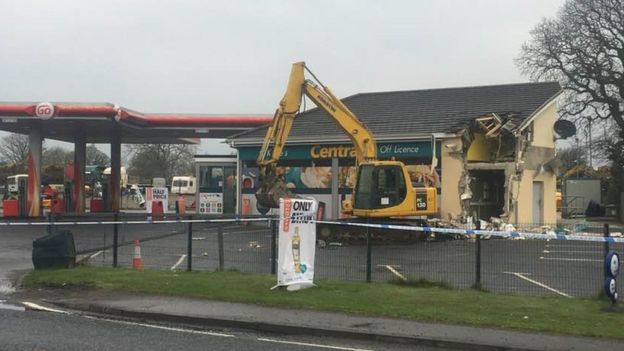 The owner of the last affected shop, Martin O'Kane, said that "due to these attacks there will be fewer and fewer ATMs."
"Now basically one happens every week," he added.
"Probably I will not have another ATM and the local community will lose," he lamented.