"It's created to be addictive."
Prince Harry criticized one of the most popular and lucrative video games in the world: Fortnite.
During an event of the Young Men's Christian Association (YMCA) in London on Thursday, the prince expressed his desire that the game be "banned" in the UK, considering that it does not bring any "benefit" to the home.
Their harsh criticism adds controversy to an existing debate among medical professionals, governments and lobbyists: are videogames harmful to health?
Fortnite was launched in July 2017 by the company Epic Games.
The game has become a global phenomenon and has set several records in the market, with 200 million registered players around the world.
"More addictive than alcohol and drugs"
Prince Harry's comments took place this Thursday, just before the Bafta Video Games Awards, one of the most important events for lovers of this modality in the United Kingdom, held in London every year.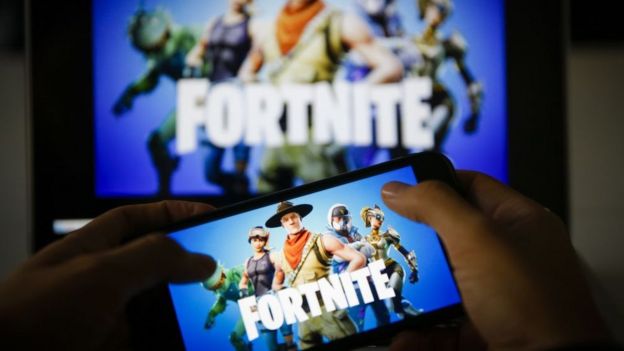 Copyright of the 

GETTY IMAGES 

image
Image caption 
"That game should not be allowed, where is the benefit of having it in your home?" Remarked the prince.
"It's created to become an addict, addict to keep you in front of a computer as long as possible. It's so irresponsible."
The Duke of Sussex not only condemned video games, but also the use of social networks.
"They are more addictive than alcohol and drugs," he said.
But, how much reason do you have about it?
Opinions found
More and more health professionals are seeing links between video games and the effects on the physical and mental health of young people.
Less than a week ago, the BBC reported the case of an 11-year-old boy who was "prescribed" by his family doctor a ban on computer games such as Fortnite and Minecraft for two weeks.
The doctor said he was concerned about the impact gambling was having on the child's life.
And this is not the only age group that has been affected.
Several investigations show that 200 divorced couples in the United Kingdom from January to September of 2018, mentioned the addiction to Fortnite and other online games as one of the reasons for the breakdown of the relationship.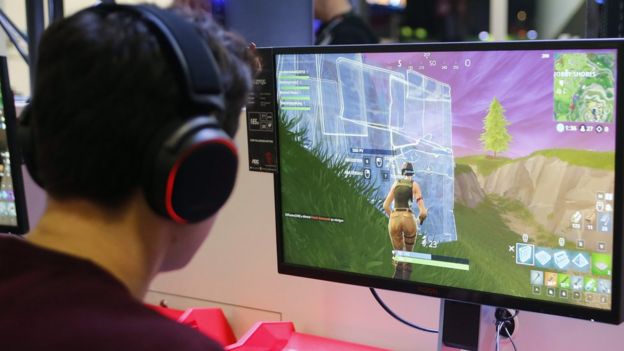 Copyright of the 

GETTY IMAGES 

image
Image caption 
However, other researchers like the Scottish Andrew Reid, think that the game is not "addictive" and that, on the contrary, has "positive characteristics."
Fortnite works from a simple objective: that your character survive as long as possible.
Each game has a total of 99 players with the same objective and lasts around 20 minutes, depending on the success of each player
The game can be downloaded for free, but players can spend money on purchases once they are playing.
Users can play alone, as part of a team of four people or a team of 20 members, either with friends or people they do not know.
Mental health disorder?
The video game industry is booming and, specifically in the United Kingdom, has reached a record value of US $ 6.4 billion, partly thanks to Fortnite.
These figures are offered by the Ukie gaming agency, which has also highlighted the "little evidence" that games hurt health.
"We care about the players, we want to help parents who do not play to feel better equipped and with knowledge about safe and responsible play, and the positive impact that games can have on people's lives," said Jo Twist. , executive director of Ukie and president of Bafta Games.
Twist added that parents should use online resources to ensure their children play responsibly.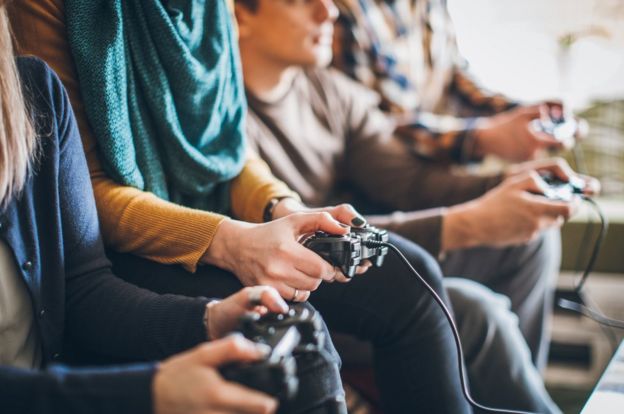 Copyright of the 

GETTY IMAGES 

image
Image caption 
Ukie cites research conducted by Professor Andrew Przybylski, experimental psychologist at the Oxford Internet Institute, who has said that only 0.3% of players may have problems controlling the time they spend playing video games.
This psychologist told the BBC that large-scale research studies on the subject indicate that games may not be intrinsically addictive and should be considered as a mechanism to deal with mental anguish, rather than causing it.
"To blame the games in an undue way stigmatizes a popular pastime enjoyed by almost two billion people."
The World Health Organization does not agree with this interpretation, so last year he recognized excessive gambling as a mental health disorder.