In just five years, Suthida Vajiralongkorn Na Ayudhya reached the top of Thai royalty.
The king of the Asian country, Maha Vajiralongkorn, married Suthida Vajiralongkorn Na Ayudhya, until now the deputy head of his personal security body, on Wednesday and granted her the title of queen.
According to the Royal House in a statement, Vajiralongkorn "decided to promote General Suthida Vajiralongkorn Na Ayudhya, her royal consort , to become Queen Suthida and she will have the title and royal status as part of the royal family."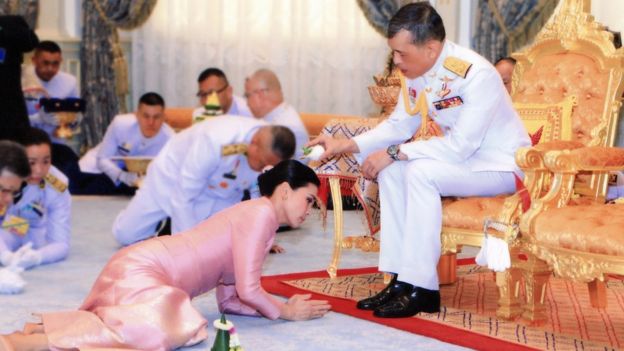 C

opyright of the 

EPA 

image
Image caption 
From stewardess of Thair Airways, the airline of reference in the Asian country, Suthida happened in 2014 to become deputy head of the bodyguard unit of Vajiralongkorn and in December 2016, she was promoted to army general.
Suthida the queen and king bears being partner for several years, during which they have seen in public, but never before has been officially acknowledged their relationship.
The ceremony
Vajiralongkorn had three previous marriages that ended in divorce and has seven children.
Thai television aired Wednesday night images of his wedding with Suthida Tidjai, which was attended by other members of the royal family and palace advisors.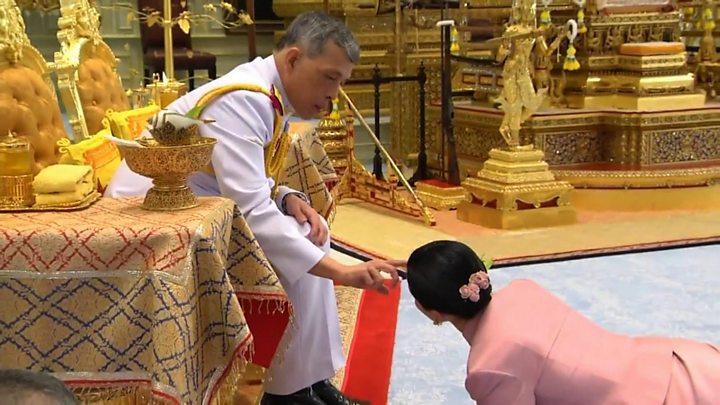 Queen Suthida and other people appear prostrate before the monarch, as dictated by the rules in Thailand.
The king is seen pouring sacred water on the head of the new queen and later the couple signs a marriage certificate.
Official coronation
The news about the marriage comes a few days before the coronation ceremonies of the king begin this Saturday.
The 66-year-old monarch ascended the throne after his father's death in 2016, but until now he had not received the crown at an official event.
The previous king, Bhumibol Adulyadej, ruled for 70 years, until then the longest reign in the world.