2018 being 'Tabdeeli Ka Saal' certainly belongs to politics. Not only because it was the election year for the third consecutive time since 2008, but also because during it we saw the rise and fall of prominent leaders and political parties.
The three men constantly in the media spotlight this year were Imran Khan, Nawaz Sharif, and Khadim Hussain Rizvi.
Let us start with Tehreek-e-Labbaik Pakistan (TLP) which emerged as a powerful group in 2017, during the Pakistan Muslim League-N's (PML-N) government and created havoc for the ruling party. Its popularity graph kept rising, to such an extent that in the general election it played the role of a 'spoiler' cutting into votes of both the PML-N and the Muttahida Qaumi Movement-Pakistan (MQM-P) in parts of Sindh and Punjab. Although TLP candidates lost on all contesting seats except two provincial ones in Sindh, some of their men pulled in over 50,000 votes.
Towards the end of the year, the tide began turning. The TLP leadership including its firebrand speaker, Khadim H. Rizvi, are now facing sedition charges. While the Supreme Court has reserved its judgement about the party's registration and its 2017 sit-in.
In my opinion, 2018 was the 'tabdeeli ka saal' (year of change) in politics, from Takhat-e-Lahore to Karachi mey takhata.
The Sharifs were dethroned from Lahore, their stronghold, and MQM-P faced a humiliating defeat in Karachi. In 2013, it won 17 seats. In 2018, the MQM-P could only manage six constituencies—four from Karachi and two from Hyderabad. There were several reasons for its downfall, including the changeover from MQM to MQM-Pakistan. Then there was the arrival of the TLP on the electoral front, which also provided space to the PTI in Karachi.
For those following the political happenings of Karachi, MQM-P's poor showing was not surprising. But what really shocked everyone was the fall of 'takhat-e-Lyari'. While Pakistan People's Party (PPP) was certainly having problems in the area since it backed Uzair Baloch in 2011-12, no one had predicted the defeat of a Bhutto and that too at the hands of a former PPP worker, who later joined PTI, Shakoor Shad.
But inarguably, a large portion of the year was divided between Imran Khan and Nawaz Sharif. One became the prime minister of Pakistan while the other was sent to prison. Sharif is now struggling to remain relevant and gear his party for the local body elections.
2018 also shook up dynastic politics. Uncertainly prevails over the future of two political scions: Maryam Nawaz Sharif, the daughter of Nawaz Sharif, and Bilawal Bhutto Zardari, son of Asif Ali Zardari and the late Benazir Bhutto. The former's political trajectory depends on the outcome of legal proceedings against her. If she emerges from them unscathed, then she could pose a serious threat to Imran Khan's PTI.
The dilemma of Bilawal Bhutto Zardari and his party, the PPP, is different. His struggle in internal, to find space within his own party that is tightly under the control of his father.
That said, if 2018 could be summed up in a few words, it would be tabdeeli ka saal, and the credit for that goes to Imran Khan. He proved his critics wrong.
It is an unprecedented turnaround for the man who was once Pakistan's cricket hero. Today, he is the country's prime minister. That is no small feat. His success, both in cricket and politics, went through phases of failure and success. But one thing which made Imran who he is today was determination.
Even then, his first 100 days were marked by poor decisions, indecisiveness, and some U-turns, which is why it is important for him to make 2019 the year of real tabdeeli.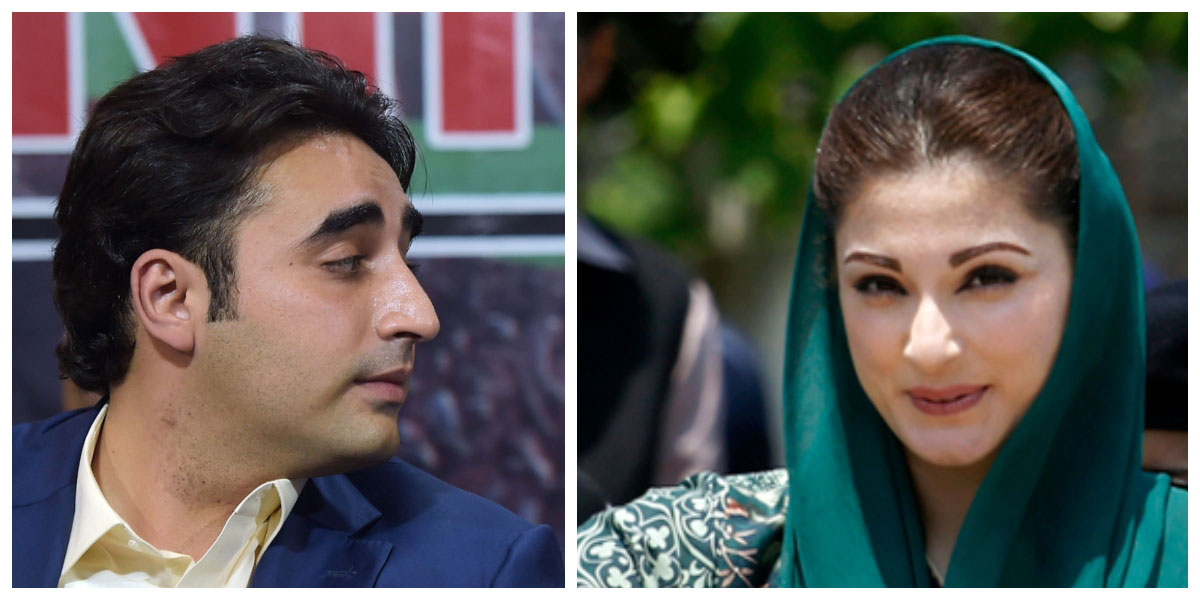 Khan's political graph picked up in 2008, when he successfully placed himself and the party as a third alternate. By 2011, both the PPP and the PML-N saw him as a potential threat.
Khan took his first major U-turn in 2013, when he went against his earlier principles and began taking in electables and turncoats, a trend which continued till 2018.
Both Sharif and Khan have one thing in common: they belong to the urban areas of Pakistan. Politics in the country has changed since the 1980s, after the execution of former Prime Minister Zulfiqar Ali Bhutto. Sure, he was a feudal but he brought politics to the masses. Sharif's forced entry into politics changed the discourse from rural and feudal to industrial, and for the first time politics become business.
Now, over to those who were covering these men. This year there was a rise in pressure on the media. As a result, some newspapers, one weekly and a monthly magazine, and one TV channel shut down. Over 600 people lost their jobs. Four journalists also lost their lives in the line of duty as Pakistan continued to be listed among the five most dangerous countries for journalists.
Politics is the game of possibilities and opportunities and today Imran Khan is the man of the moment. Tomorrow, things could change, or they could stay the same. But I am neither Sheikh Rasheed nor Manzoor Wassan to offer a prediction.
Note: This article was originally published on Geo and is purely based on the author's personal views.