Like millions of Pakistani children, Ahmed had to work to support his family. The sexual abuse he suffered is as commonplace as the government's failure to act.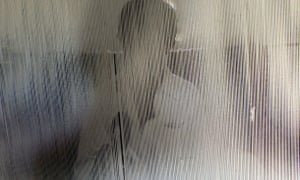 Awad was 12 when his employer started sexually abusing him. He had a new job in a factory in Kasur and, he says, he knew such abuse was common.
It continued for more than a year. "He used to take my name, and say, 'Awad you are my gift' … He said that and kept hurting me." In Awad's mind, this was part of his job. "I could not refuse, because he paid me." All Awad remembers from this time is feeling shame.
The abuse of child workers in northern Pakistan is an open secret. Awad, an orphan who has spent time on the streets and in shelters for children, says he knows many other youngsters who are abused in factories and workshops in Kasur, an extremely conservative city in Punjab.
Ahmed, 11, was sexually abused by the owner of a restaurant in which he worked. "He used to kiss me, and do wrong things to me," he says. "He used to tell me he won't let me work at the restaurant if I did not let him do the bad things. He used to tell me he will make sure I won't work any more … I was scared every day."
About 3.8 million children work in Pakistan. The majority are employed in the agriculture sector, but many work in leather and shoe factories, in mechanics' workshops and restaurants.
They are vulnerable to "street sexual abuse", says Jawwad Bukhari, chief executive of the Alpha Foundation, a local organisation focused on getting children off the street and into schools. "Sexual exploitation of children is an absolute kind of occurrence in this town, and it is immediately connected with work. You can say it is a product of how labour makes children vulnerable," says Bukhari, who has spent years trying to help children avoid abuse.
Interviews with children, families, organisations and officials in Kasur reveal that many working children, particularly boys, are expected to indulge in sexual activity with employers, peers and acquaintances, often in return for work or accommodation. Victims are often threatened to keep silent, and the mechanism of fear almost always works.
Bukhari estimates at least 90% of all working children in Kasur under the age of 14 experience sexually harassment or other forms of exploitation, and says he has come across hundreds of cases.
Few government institutions seem to address the issue. Police in Kasur characterise it as a cultural problem. Spokesperson Sajil Ali says: "It is happening everywhere and there is nothing we can do to physically stop it, until [they] change their minds."
Waseem Abbas, from the Child Protection and Welfare Bureau, says his department regularly raids homes and locations where they have received a tipoff about gangs or rings of sexual predators, but he too believes lack of awareness and poverty are at the heart of the problem.
"Predators do not realise how inhuman it is to carry out such an act with a child," Abbas says. "Often these children have no shelter, no families – and those who have families, have to feed them, so they have no choice but to let this become part of their jobs."
While his department offers shelter and psychological help to street children and those who run away from home, abuse is too widespread in Pakistan to challenge, says Abbas.
Tackling the sexual exploitation of children is apparently not a priority for the government, says Bukhari. "They know how widespread it is, they evenforget to put it on the core agenda of child welfare. That is the extent of their seriousness."
According to Sahil, an organisation that works on the sexual harassment of children in Pakistan, more than nine children are abused countrywide each day. Mamtaz Gohar, a senior programme manager at Sahil, says the organisation's "cruel numbers" reports reflect the scale and nature of the issue. Types of abuse include unwanted kissing or touching, oral sex and rape.
In 2015, a long-running child pornography ring was uncovered after video footage of an estimated 300 children being sexually abused came to light in Hussain Khanwala village. The perpetrators were found to be young men in their 20s and 30s.
A commission into child abuse, set up following the Kasur case, found that in the first six months of 2015, 577 cases of child sexual abuse were reported in Punjab.
"Those who are capable of abusing children at such a large scale have protection systems often associated with the government," Bukhari says. "So obviously it makes sense that the government will neglect the issue."
In January, Kasur became the focus of renewed scrutiny when the mutilated body of eight-year-old Zainab Ansari was found dumped near her home. She was one of 11 girls between six and eight who were raped and killed in Kasur by the same culprit, who was later found.
Ahmed did eventually tell his parents, but they did not report the abuse. They were ashamed, and feared the police would not act. Through a friend, Ahmed's parents managed to find him another job in a shoemaking factory.
Bukhari helped Awad find employment in a leather factory, where he says he feels safe. He continues to be propositioned in the street but now, he says, he has learned how to protect himself.