Have you ever felt that your 'smartphone' or your tablet collects your conversations? Have you received travel announcements to Rio de Janeiro right after talking to your best friend about that vacation destination?
Urban legend or reality: does my phone really listen to me?
The proliferation of microphones in our cell phones and smart speakers -such as the Siri system of Apple or Alexa, created by Amazon- makes us think that anyone can listen to us and that our privacy is in check .
Zoe Kleinman, BBC's technology correspondent, told the Business Daily program this week a spooky experience she had when her phone seemed to hear one of her conversations and how this led her to discover how easy it is to hack someone's microphone and spy on her .
"A few years ago I was talking to my mother in her kitchen and she told me that a friend of the family had died in a traffic accident abroad, I remember that my phone was by my side".

Copyright of the 

GETTY IMAGES 

image
Image caption 
"It was a dramatic accident, so I searched if any media outlet had written something of that, I started writing the family name on the search engine, while I saw that the predictive text correctly suggested the name."
"How was it possible that the search engine offered me that possibility when, in fact, no media had written anything about the accident?"
Coincidence?
It may be, but Kleinman began to investigate if it really was possible that our devices were picking up our voice .
To do this, he called an expert and challenged him to create an application that linked the microphone of his smartphone with a laptop.
"What I found most alarming of all is that he was able to develop that application in a couple of days."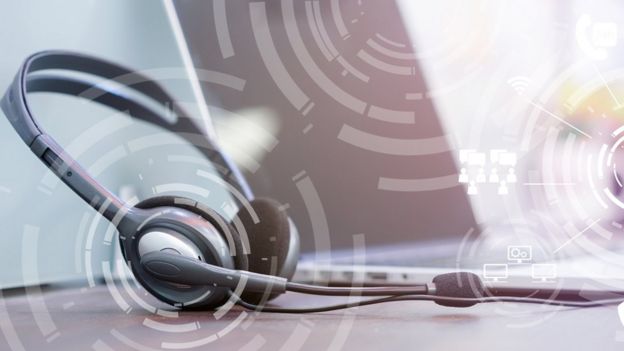 Copyright of the 

GETTY IMAGES 

image
Image caption 
They tried it and the system was able to make the text arrive on the computer that reproduced the conversation heard over the phone.
If they could do it, what will not the great technologists get ?
"It's really a big risk for them, spying is illegal, you can not collect data from people without explicitly asking for their permission," he says.
But Kleinman wanted to emphasize during the interview that she and the specialist could show that recording of the microphone was easy, but they could not show that this was really happening.
"The conclusion we reached is that if possible, there are probably people trying to activate voice control, we have surrounded ourselves with these devices and they are listening to us waiting for control words to activate them," he says.
"All companies absolutely deny that they use the data collected by voice and deny that they share this data with third parties," says the BBC journalist.
Software for US $ 5
But if there is anyone who demonstrated how easy it is to hack someone's microphone, it was the Dutch filmmaker Anthony van der Meer who let his phone be stolen on purpose so he could secretly use it to record the thief.
He installed a very simple application that allowed him to do everything he does with his phone normally, but remotely.

Copyright of the 

GETTY IMAGES 

image
Image caption 
That application would always work, even if the thief restarted the smartphone .
"I could see contacts, messages, record audio, video, take pictures," he says. In short, I had access to everything .
"I realized everything that we share with our phones and that it is the perfect device to spy because people have it with them all the time." It has a microphone, camera and even GPS that lets you know where people are. account of the damage he can do, "says van der Meer.
For example, the filmmaker learned of his thief after looking at the GPS records that he frequented shelters for homeless people.
He also recorded 30 seconds of conversation twice a day. If it seemed interesting, he would record more time.
The application he had downloaded to the phone that was stolen allowed him to even see when the cell phone was online and sent him a text of recorded conversations to his mail.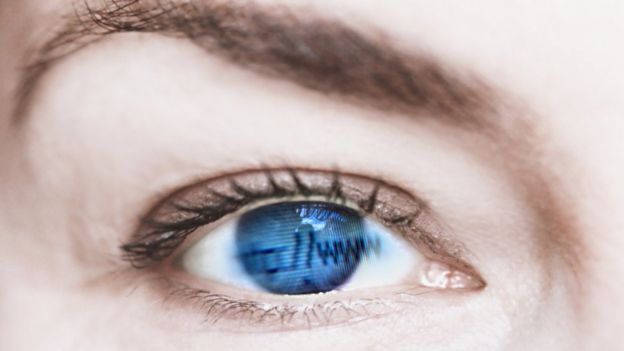 Copyright of the 

GETTY IMAGES 

image
Image caption 
"It is a very useful and easy to use application," he says.
It is also a legal software and not very expensive . "I think it cost me about $ 5 to subscribe for life."
Another thing Van der Meer highlights is the power of the microphone.
"Even though I had it in my pocket, the conversations were quite clear and clear."
"Actually, it's very scary knowing that even for a person like me, with limited technological skills, it's very easy."
And when it's so easy to do with your data, extortion or blackmail is n just one step.
"The application can do streaming , that is, record live what the person is doing at that moment, either in video or audio," says the filmmaker.
The phone, microwave
"If I'm in a delicate conversation, I leave the phone in the microwave and if I want to be completely sure they do not listen to me, I turn it on for 30 seconds," says security expert Lisa Forte, joking about destroying your smartphone as a measure to protect your privacy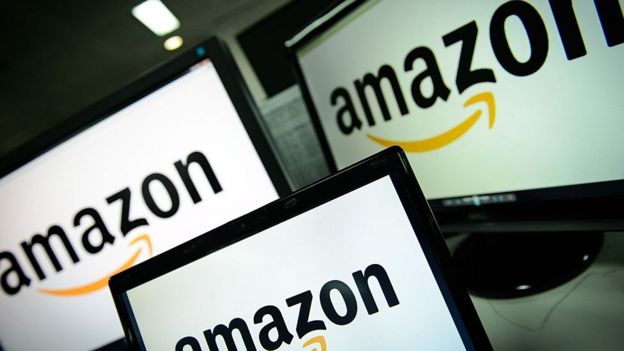 Copyright of the 

GETTY IMAGES 

image
Image caption 
Because if something is clear this expert is that, indeed, our phones listen to us.
But what about the information that our devices collect through the microphones?
The problem for her starts when we download applications.
Remember, without saying names, an application that in its fine print said "we will not store any audio on our servers".
"For me, it's a very strange thing to say, because if they were not accumulating any of the data they collect about us, they would say that:" no data will be collected. "I think they could be transcribing the audio and that's what they store : u n text about our audio , " Forte says.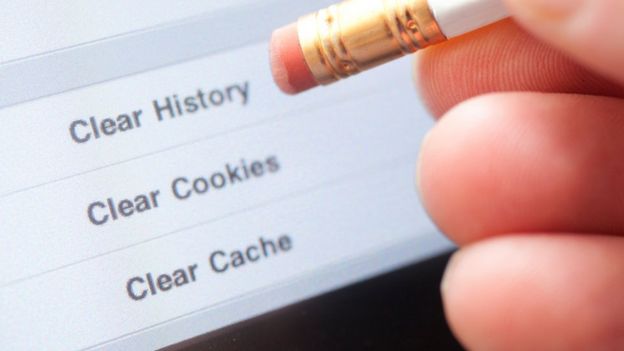 Copyright of the 

THINKSTOCK 

image
Image caption 
All this data collection is used, in this case, with a commercial purpose, but if the companies store our data then the hackers can steal them and use them against us.
How to protect yourself
So what can people do to protect themselves?
"I never have an important conversation near my phone, but what is important with smartphones is to have the operating system updated, every time a new one comes out, update your phone immediately," the expert recommends.
If there was any suspicion or gap on the system manufactured for the telephone, the new system would fix that.
And finally, we must be very careful with the applications that we download and with the permissions that we give them.
Is it really necessary that this game that we like so much has access to our camera? For what?
"Another thing to keep in mind is that there are applications that activate the microphone and this consumes us data and battery," Kleinman recalls.