Low carbohydrate diets are well known for losing weight. But did you know that the color of the carbohydrates you consume also matters? As Dr. Xand van Tulleken explains in the BBC program "The Truth about Carbohydrates", you have to be careful with beige colors.
Dr. Faisal Maassarani, a general practitioner in Kirkby, England, has a mission: he wants his patients to eat fewer carbohydrates in order to improve their health.
But Dr. Maassarani has a lot of obstacles. The doctor works in one of the poorest regions of the country, with high unemployment, high rates of obesity and low levels of education.
The plan is so simple that it would seem naive. He gathered a group of seven overweight and obese patients, with health problems such as type 2 diabetes, high cholesterol and high blood pressure, and carried out several basic tests.
He then employed several chefs from a local cooking school to prepare a banquet for the group, to show that healthy food can be rich, accessible and satisfying.
Dr. Maassarani also told them the truth about the possible consequences of obesity and diabetes: gangrene, strokes, heart attacks, ulcers, among others.
Then he let them follow his life for two weeks and allowed them to alter the types and amounts of carbohydrates in their diet the way they wanted. Later he repeated the tests.
It seemed to me that his efforts were going to be in vain.
How we digest carbohydrates
As we discovered in the program "The Truth about Carbohydrates", these compounds are one of the ways that our body gets energy from food.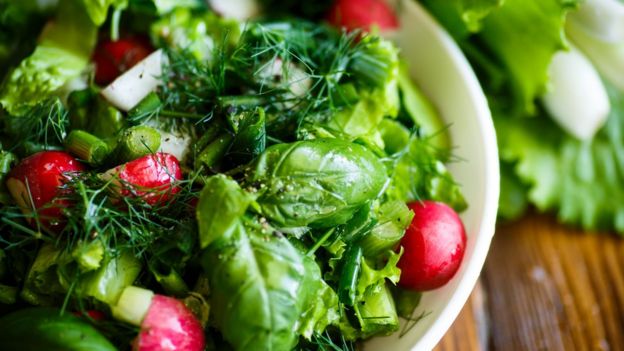 There are three types of carbohydrates: starch, sugar and fiber.
Starch is what we usually understand to be carbohydrates: foods such as bread, pasta, potatoes and rice. But these "beige" varieties do not do you good.
Neither do "white" carbohydrates, which are found in sugary foods such as soft drinks, sweets, and processed and refined foods, including cakes and cookies.
Most of the starches and sugar in these beige and white carbohydrates are broken down into glucose for energy and if you eat too much, glucose is stored as fat.

Tips for your diet
Reduce:
Flour, rice, potatoes, pasta, breakfast cereals and other processed grains
Highly processed white or black bread
Replace them with:
Cauliflower rice, celery, sweet potato
It includes:
Eggs, meat, fish, nuts and legumes
And half of each plate should be green or bright colors: fresh vegetables, tomatoes and aubergines

But there is another type of carbohydrate: fiber, which is found in fruits and vegetables, what we might call "green carbohydrates."
These keep you satisfied, empty your stomach more slowly and are often the part of the plant that supplies you with vitamins and minerals.
They are good for your teeth and gums, for your intestine, since they maintain the movement and feeding of the intestinal flora.
And there is also resistant starch, which is found in high-fiber foods such as lentils, beans and unprocessed whole grains. This is difficult to digest but in a positive way: it goes directly to your colon where your main job is not to feed yourself but to feed your intestinal flora.
A healthy intestinal flora is linked to a wide variety of benefits, both physical and mental.
And another tip: reheating can also turn bad carbs into good ones. If you reheat starches such as pasta or toast from the refrigerator, the molecules redistribute themselves and become more resistant, allowing them to travel a longer path in your intestine to feed your microbiome.
Diabetes "not very detectable"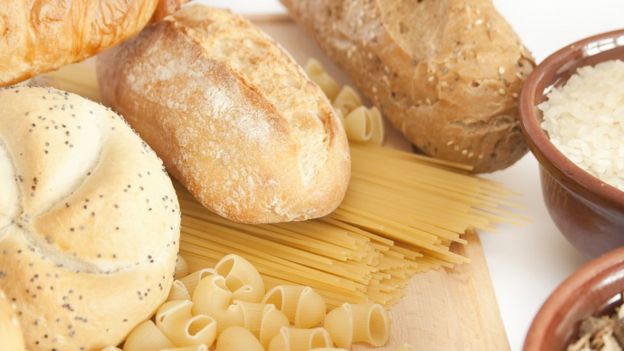 Returning to Kirby, two weeks later, it was amazing to see how Dr. Maassarani's seven patients had altered their diets as requested and had opted for more green carbohydrates.
They did not feel hungry or they found the change inconvenient, and they had started a chat group to help each other with recipes.
What impressed me were the results of their tests: diabetics had improved their blood glucose so drastically that one of them went into partial remission.
In two weeks, his type 2 diabetes, which he had suffered for 17 years, "almost went undetected . "
And six of the seven patients had lost 3 kilos or more.